Latest /
News: Bibby Marine Sponsor Coastal Powerhouse Award
News: Bibby Marine Sponsor Coastal Powerhouse Award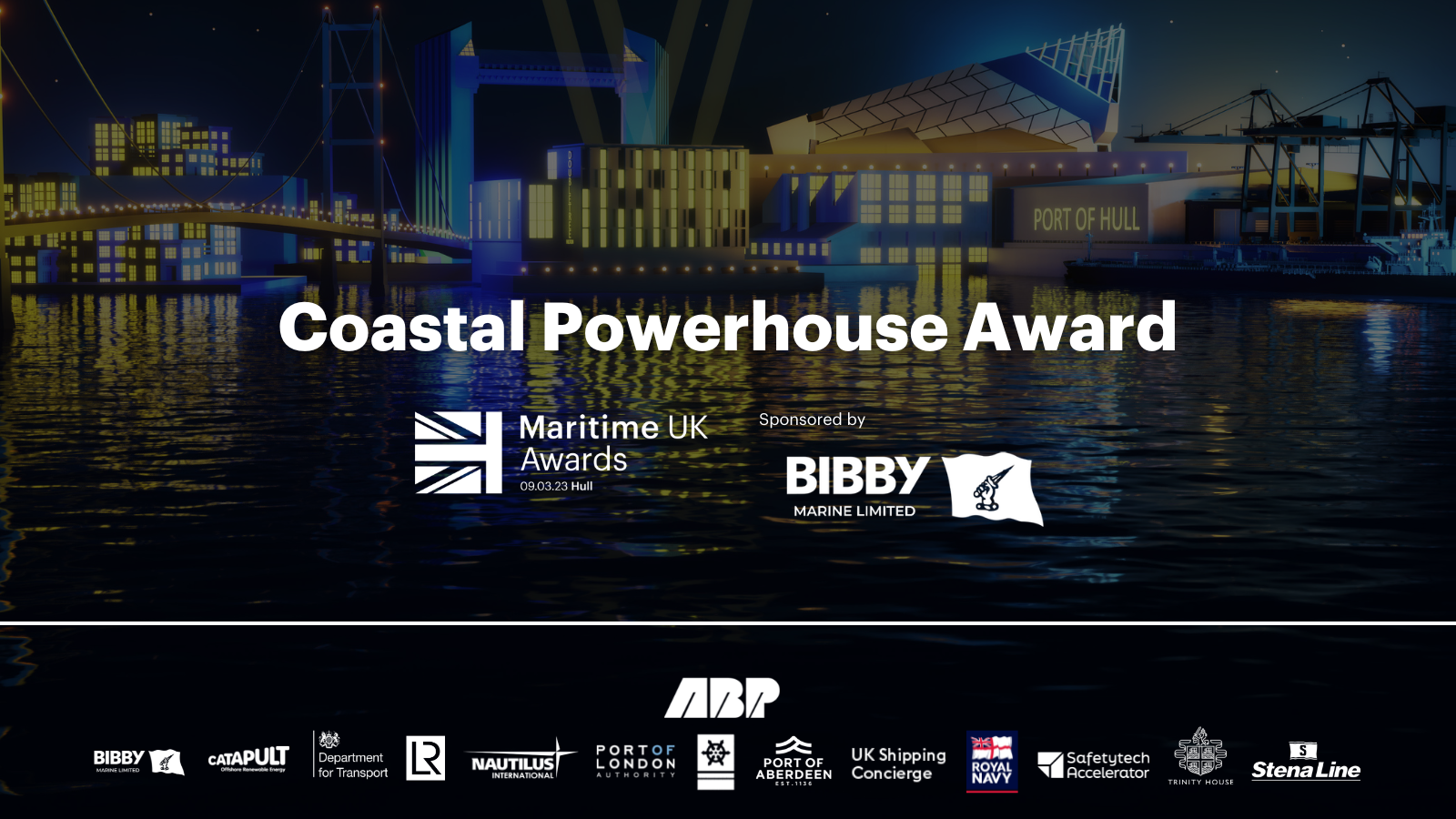 Bibby Marine has been announced as sponsor for the Coastal Powerhouse Award, to be held at the Hilton Double Tree in Hull on Thursday, 9 March 2023.
The Maritime UK Awards recognise the very best of the UK's maritime sector, organised by industry, for the benefit of the industry.
Bibby Marine is a well-established marine services provider that has been delivering high-quality services to various industries for many years. With a wealth of experience in the maritime sector, the company offers an extensive range of services and is committed to, as part of Maritime UK, helping the industry in achieving its net-zero goals.
Bibby Marine is the owner and operator of the Bibby WaveMaster fleet of walk-to-work Service Operation Vessels that service the needs of the renewable energy industry. Bibby also owns a number of floating accommodation barges, which provide accommodation to a variety of industries across the globe. The company is committed to providing its clients with the highest levels of safety, reliability, comfort and performance.
Nigel Quinn, CEO from Bibby Marine said: 
"We are delighted to have the opportunity to sponsor the Coastal Powerhouse Award at the 2023 Maritime UK Awards.
 "Offshore Wind is really at a pivotal moment and the work being undertaken by this year's entrants, is not only hugely important in enabling us to achieve the UK's net-zero ambitions but also crucial to coastal communities' fulfilling their amazing potential.
 "Bibby Marine is itself based in the coastal city of Liverpool, and we recognise how important it is for us together as an industry to be aligned and positioned to maximise social benefits for the long-term and greater good, especially for our coastal areas."
Ben Murray, Chief Executive of Maritime UK said:
"We're delighted to have Bibby Marine's support for the Coastal Powerhouse Award at the Maritime UK Awards. The Coastal Powerhouse Award is an important recognition of the vital role played by the maritime industries in driving economic growth and job creation in coastal towns and cities. These communities face unique challenges, but they also possess huge potential – as international trade gateways, centres for green technology and hubs for renewable energy. This award shines a light on some of the companies and projects helping to catalyse growth around the coast and we can't wait to see the finalists on the night"
The Coastal Powerhouse Award is open to a maritime business, charity, organisation or a cohort of any size, this award will be made to those that have proven themselves as a driver or catalyst for growth within a coastal community. Your values, passion and vision are helping transform your community into a Coastal Powerhouse, and this award will bring the recognition you deserve.
The awards, which are open to companies from across the breadth of the maritime sector including its shipping, ports, services, engineering, and leisure marine industries.
To find out about the 2023 awards, categories, sponsorship opportunities and how to enter visit www.maritimeuk.org/awards
To find out more about Bibby Marine visit www.bibbymarine.com/