Latest /
News: Forth Ports announced as Sponsor for the Employer of the Year Award
News: Forth Ports announced as Sponsor for the Employer of the Year Award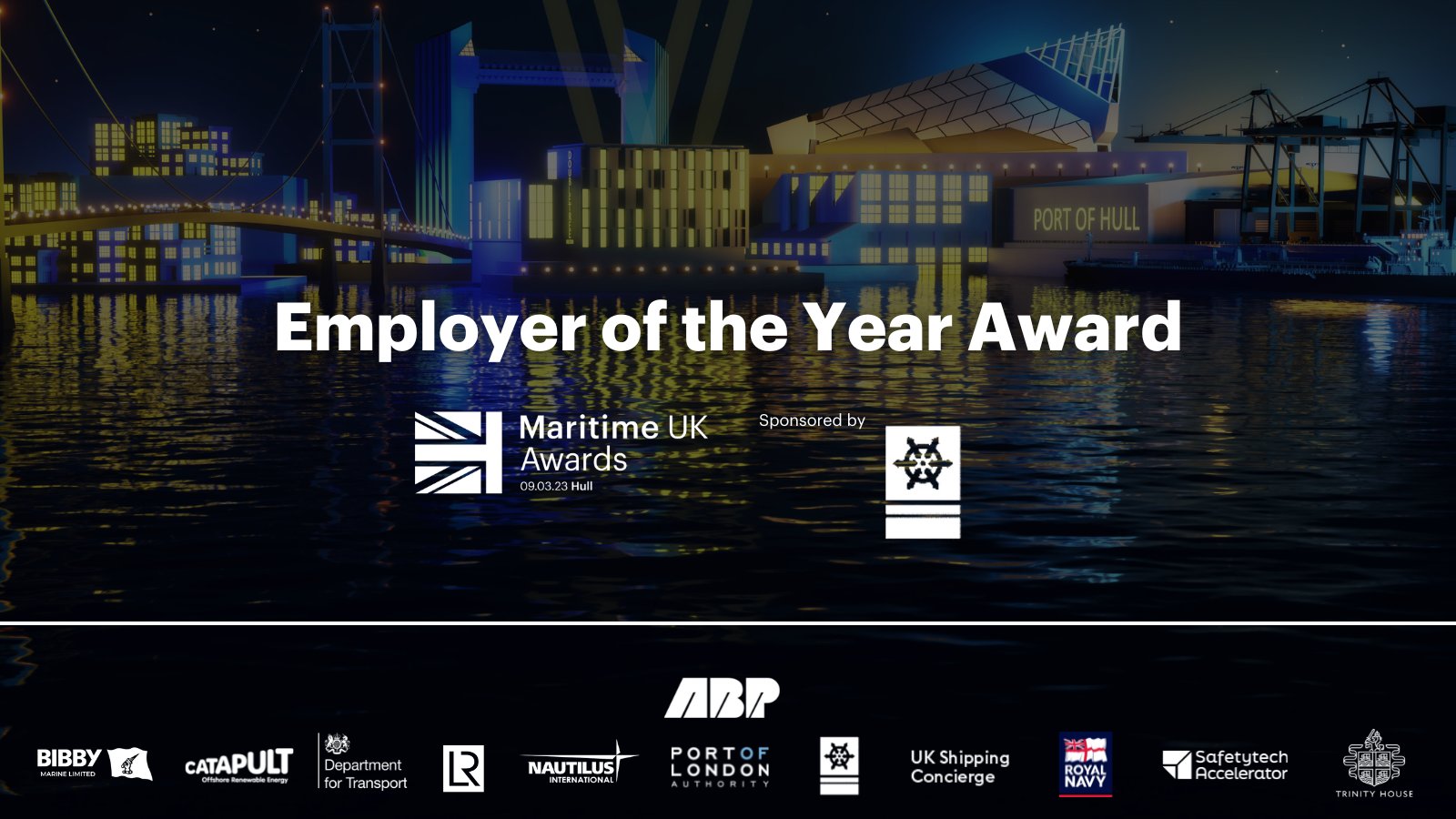 Forth Ports has been announced as Category Sponsor for the Employer of the Year Award for the fourth national Maritime UK Awards 2023 to be held at the Hilton Double Tree in Hull on Thursday 9 March 2023.
The Maritime UK Awards recognise the very best of the UK's maritime sector, organised by industry, for the benefit of the industry.
Carole Cran, CFO and Executive Director at Forth Ports, said:
"Employing over 1.1 million people across the length and breadth of the UK, the Maritime industry and its people are vital to our day to day lives, never more so than in a post pandemic world of volatile supply chains.  Forth Ports as the UK's third largest Ports Group, contributing to the economies of London and the South East and Scotland, is proud to sponsor the Employer of the Year Award.  An award recognising high levels of productivity, innovation and skills and the dedicated and valued teams that drive this great industry forward."
Ben Murray, Chief Executive at Maritime UK, said: 
"Forth Ports' sponsorship of the Employer of the Year Award at the Maritime UK Awards is a testament to their unwavering commitment to fostering a supportive and empowering work environment for their employees, setting a standard for excellence in the industry. Investing in employees is critical for the success of any organisation. By fostering a supportive and empowering work environment, companies can cultivate a culture of excellence and drive growth for both the individual and the business." 
This award is open to a maritime business, charity or organisation of any size, this award recognises organisations that have created a stimulating and supportive work environment and a real commitment to the welfare of their employees, resulting in high staff satisfaction levels and a well-motivated, ambitious and integrated workforce. The winner will be able to evidence dedication to personal and professional development, staff satisfaction and HR initiatives, creating a supportive and engaging working environment.
For every category, the judges are looking for a great business. Those with excellent potential will always rank more highly in the final reckoning. This will be based on revenue growth, profitability, and major-client wins.
To find out about the 2023 awards, categories and sponsorship opportunities visit www.maritimeuk.org/awards
To find out more about Forth Ports, visit
www.forthports.co.uk/