Latest /
News: Lloyd's Register Sponsor of the Clean Maritime Enabler Award
News: Lloyd's Register Sponsor of the Clean Maritime Enabler Award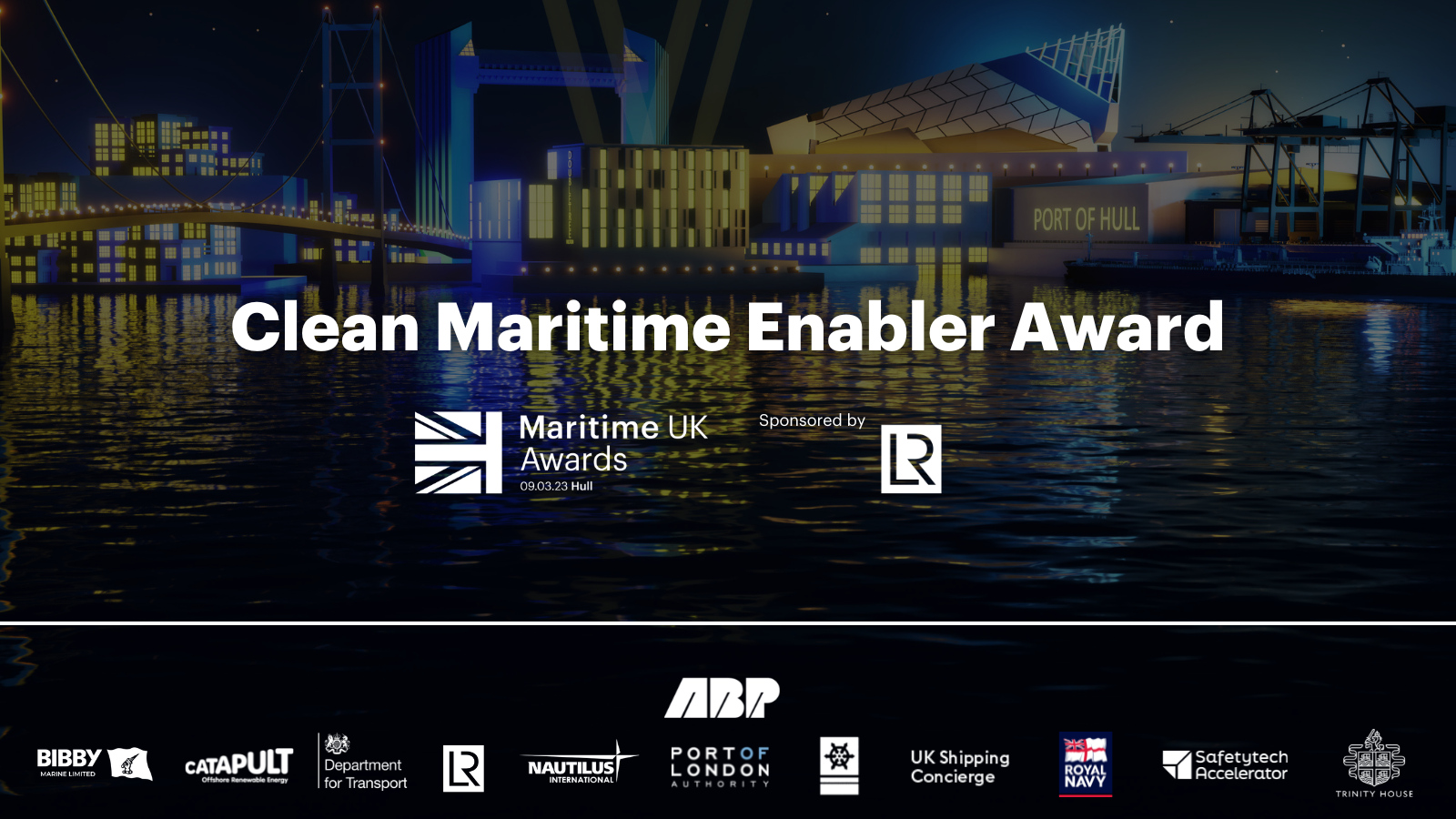 Lloyd's Register, a global professional services company specialising in engineering and technology for the maritime industry, has been announced as a sponsor of the Maritime UK Awards, which recognise the very best of the UK's maritime sector. 
Lloyd's Register will sponsor the Clean Maritime Enabler Award, which recognises a company or body that is supporting green innovation in the UK maritime sector, through financing or services. 
The winner will be announced at the fourth annual Maritime UK Awards, to be held at the Hilton Double Tree in Hull on Thursday 9 March 2023.
Mike Holliday, UK & Ireland Marine & Offshore Manager at Lloyd's Register said:
"Lloyd's Register is proud to sponsor this Maritime UK award. LR are trusted advisers to the maritime industry on the challenges of decarbonisation and digitalisation. The Clean Maritime Enabler Award recognises outstanding achievement in both those fields, leading the way for the UK maritime industry to collaborate and innovate in support of the transition to zero-emission shipping and for a safe, sustainable future." 
Ben Murray, Chief Executive at Maritime UK, said: 
"We are delighted to have Lloyd's Registers support for the Clean Maritime Enabler category. The sector is committed to decarbonisation, and since we last met in Glasgow, there have been significant strides by companies and organisations across the breadth of the sector. But to accelerate our progress toward net zero, we need to work closer together than ever, and these awards will showcase some of the partners playing a key role in enabling our transition. We're looking forward to celebrating this progress and bringing the sector together so that new connections can be made, and together, we can accelerate our decarbonisation journey." 
The Maritime UK Awards are organised by the UK maritime industry, for the benefit of the industry. 
Judges are looking for great businesses with excellent potential based on revenue growth, profitability, and major-client wins.
The Diamond Sponsor for the 2023 awards is Associated British Ports. 
To find out about the 2023 awards, categories, sponsorship opportunities and how to enter visit www.maritimeuk.org/awards
To find out more about Lloyd's Register visit www.lr.org/en/