Latest /
News: Nautilus International Sponsor of the Bevis Minter Award
News: Nautilus International Sponsor of the Bevis Minter Award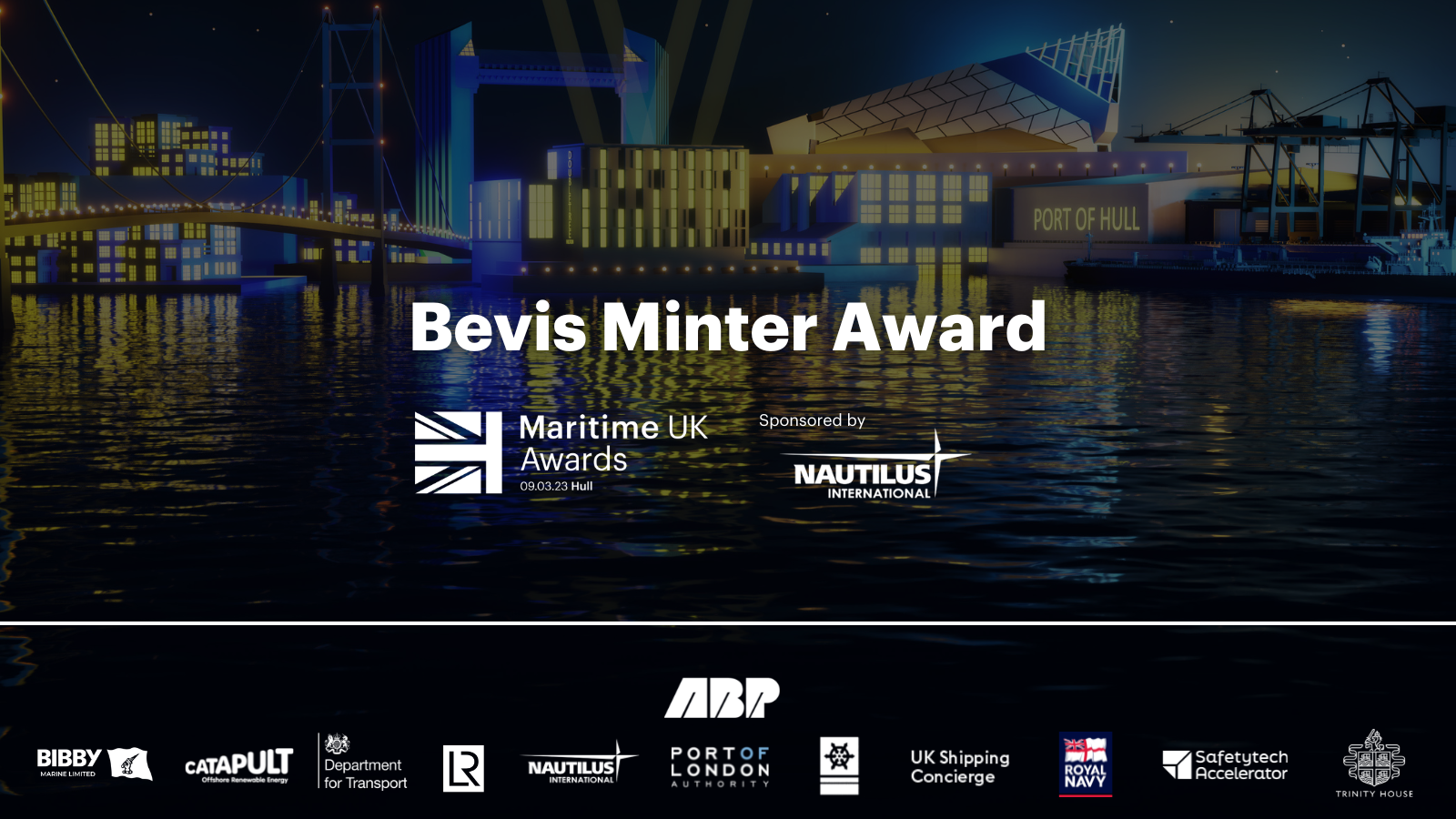 Nautilus International has been announced as Category Sponsor for the Bevis Minter Award for the fourth national Maritime UK Awards 2023 to be held at the Hilton Double Tree in Hull on Thursday 9 March 2023.
The Maritime UK Awards recognise the very best of the UK's maritime sector, organised by industry, for the benefit of the industry.
Nautilus International is an independent, influential, global trade union and professional organisation, committed to delivering high quality, cost-effective services to members, and welfare support to necessitous seafarers, their dependents, and other maritime professionals.
Mark Dickinson, General Secretary from Nautilus International said:
"The Bevis Minter award recognises officer cadets who have shown dedication and perseverance to achieve their certificate of competency despite facing significant challenges. Nautilus International is pleased to have confirmed our multi-year sponsorship of the Bevis Minter award through to 2025."
Ben Murray, Chief Executive of Maritime UK said:
"We are delighted to have the Bevis Minter Award as part of the programme for the second year running to celebrate the achievements of a cadet and to honour Bev. Trainee cadets are crucial to the future of the maritime sector and including this award on the national stage can inspire more young people to consider a career in maritime."
The Bevis Minter Award, which honours officer trainees who show great determination and overcome significant challenges in pursuit of a maritime career, was established by Nautilus in memory of Bevis Minter, a former Nautilus Council chairman who was a passionate advocate of British seafaring skills. Bev - who was a Port of London Authority marine pilot – died in office with the award being established in 1996 to formally recognise the hard work and dedication of officer trainees.
Nominations for the Bevis Minter award can be made by any training establishment based in the United Kingdom or Republic of Ireland that delivers approved officer trainee training programmes leading to the award of a Certificate of Competency. Eligible nominees must be currently, or have been within the last 12 months, an officer trainee in a scheme of training leading to an award of a Certificate of Competency.
The awards, which are open to companies from across the breadth of the maritime sector including its shipping, ports, services, engineering, and leisure marine industries, opened on 10 December submissions closed on 20 January.
To find out about the 2023 awards, categories, sponsorship opportunities and how to enter visit www.maritimeuk.org/awards
To find out more about Nautilus International visit www.nautilusint.org