Latest /
News: Offshore Renewable Energy Catapult Sponsor Clean Maritime Innovator Award
News: Offshore Renewable Energy Catapult Sponsor Clean Maritime Innovator Award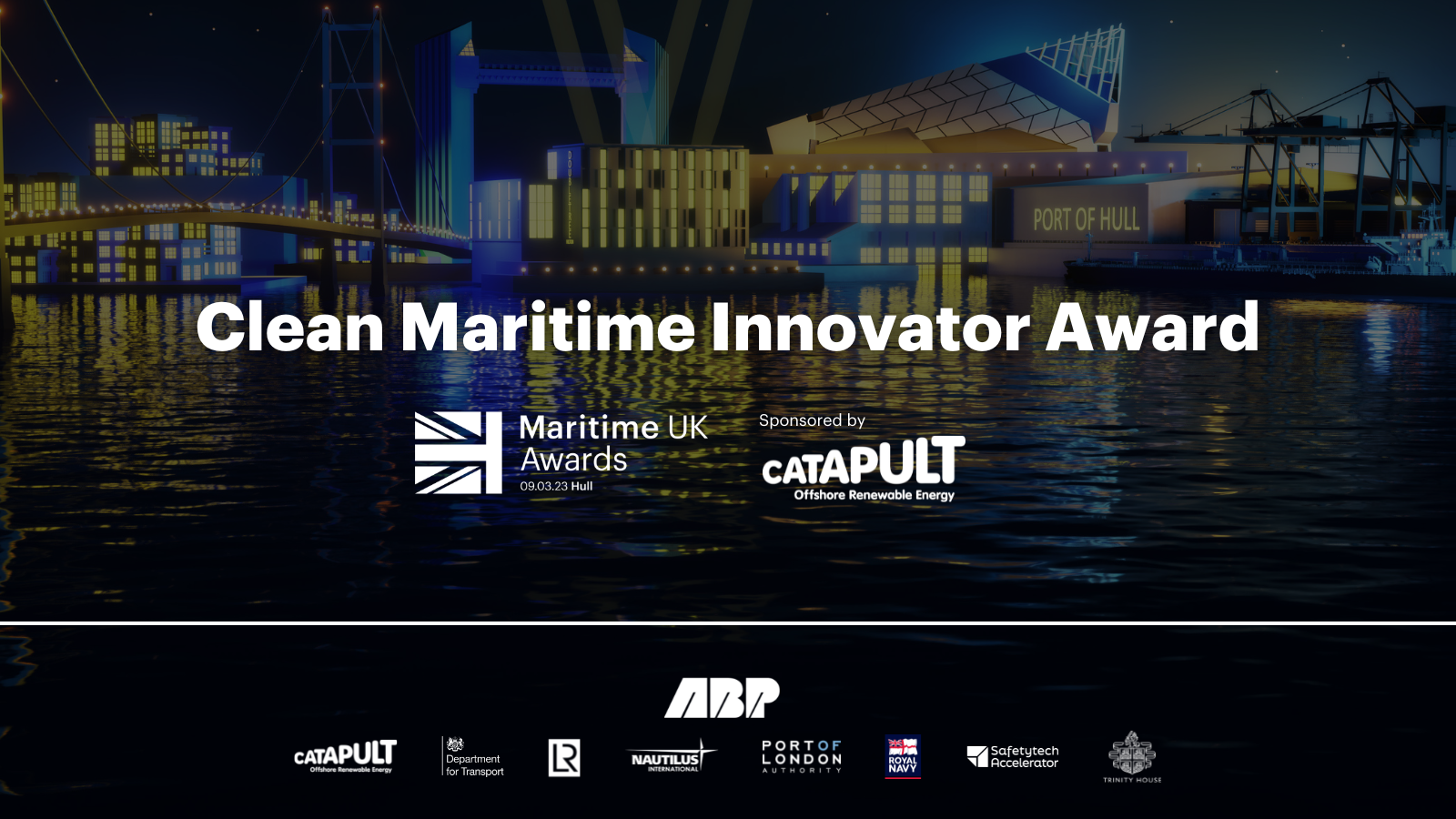 Offshore Renewable Energy Catapult has been announced as Category Sponsor for the Clean Maritime Innovator Award for the fourth national Maritime UK Awards, to be held at the Hilton Double Tree in Hull on Thursday 9 March 2023.
The Maritime UK Awards recognise the very best of the UK's maritime sector, organised by industry, for the benefit of the industry.
ORE Catapult are the UK's leading technology innovation and research centre for offshore renewable energy. They are playing a key role in delivering the UK's net zero targets by accelerating the creation and growth of UK companies in the offshore renewable energy sector. They use their unique facilities and research and engineering capabilities to bring together industry and academia and drive innovation in renewable energy.
Lauren Hadnum, Clean Maritime Manager at the Offshore Renewable Energy Catapult, said:
"The growth in offshore wind offers a significant opportunity to the maritime sector with approximately 250 new vessels required to support the sector in Europe by 2030. This opportunity also poses a significant challenge in terms of emissions reduction, new fuels and technologies required to ensure the industry reduces its carbon footprint. We are sponsoring the Clean Maritime Innovator Award to highlight the UK technologies and supply chain being developed to meet this opportunity."
Ben Murray, Chief Executive at Maritime UK, said:
"Since we last met in 2022, there has been real progress toward our clean maritime ambitions, with the launch of new rounds within the Clean Maritime Demonstration Competition, establishment of UK SHORE and significant work to refresh the national Clean Maritime Plan. We're excited to showcase some of the fantastic projects spearheading progress across the country and provide a platform for colleagues to connect and accelerate those efforts."
The Clean Maritime Innovator Award will be awarded to a company or individual who has developed, tested or operated technologies in the UK that have made a significant contribution to the transition to zero emissions for the Maritime sector. It is one of three Clean Maritime Awards created by the Department for Transport.
The awards, which are open to companies from across the breadth of the maritime sector including its shipping, ports, services, engineering, and leisure marine industries, opened on 10 December and applications are already piling in. Submissions close on 20 January.
To find out about the 2023 awards, categories, sponsorship opportunities and how to enter visit www.maritimeuk.org/awards
To find out more about Offshore Renewable Energy Catapult, www.ore.catapult.org.uk.