Latest /
News: The Royal Navy Sponsor for the Rising Star Award
News: The Royal Navy Sponsor for the Rising Star Award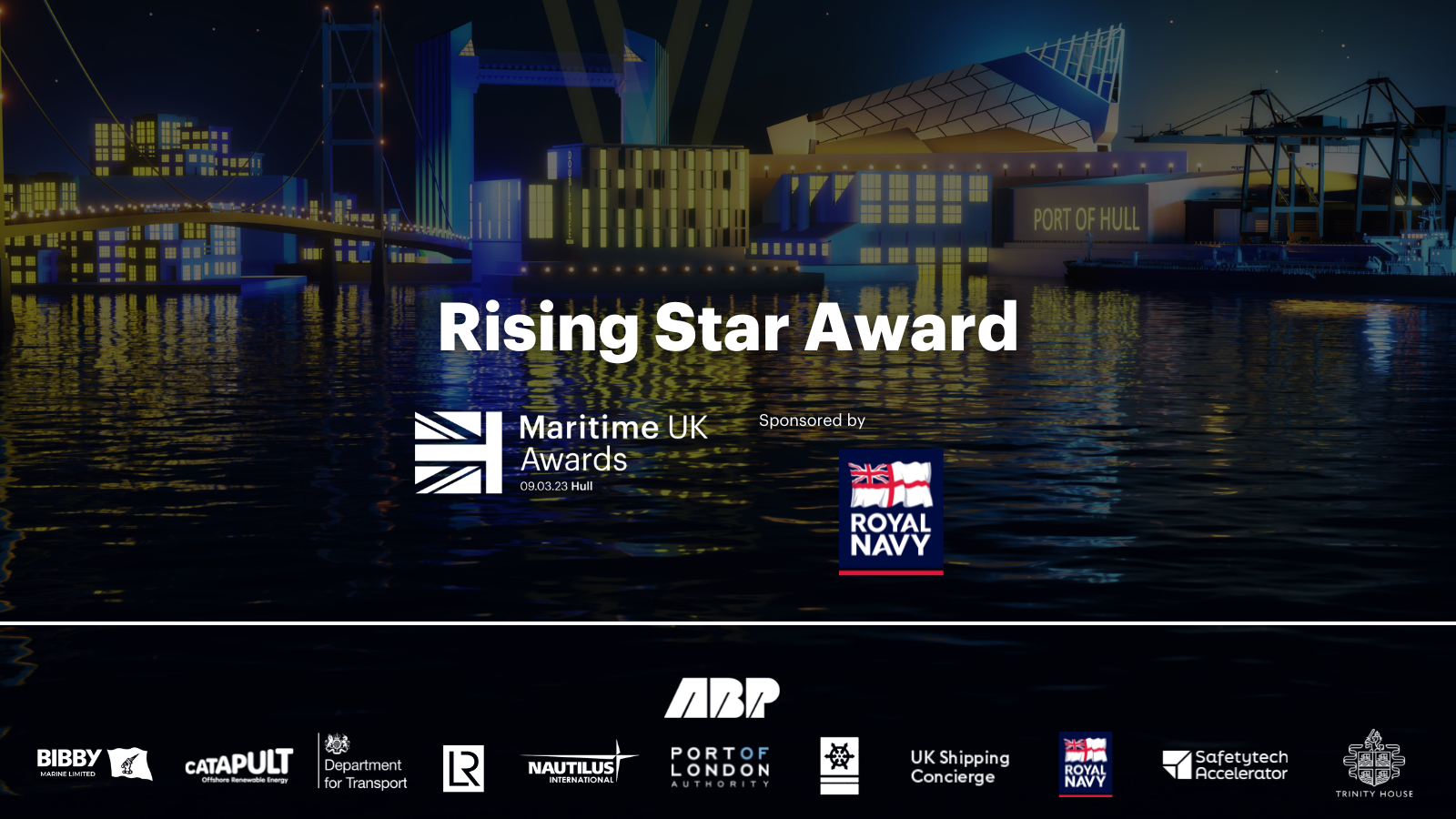 The Royal Navy has been announced as Category Sponsor for the Rising Star Award for the fourth national Maritime UK Awards 2023 to be held at the Hilton Double Tree in Hull on Thursday 9 March 2023.
The Maritime UK Awards recognise the very best of the UK's maritime sector, organised by industry, for the benefit of the industry.
Rear Admiral Anthony Rimington, Director of Strategy and Policy and Assistant Chief of Naval Staff, The Royal Navy, said:
"The Royal Navy are delighted to sponsor this award which acknowledges, celebrates, and honours the achievements of individuals who only at the start of their careers have exceeded expectation and inspired others along the way.  The nominees all show brilliant examples of the passion, dedication and excellence that the maritime enterprise will need as it faces the opportunities and challenges of the future."
Ben Murray, Chief Executive at Maritime UK, said: 
"Honouring the future of maritime leadership, the Royal Navy's sponsorship of the Rising Star award at the Maritime UK Awards 2023 speaks to their commitment to supporting and uplifting young talent in the industry. Supporting rising talent within an industry is paramount to driving progress and ensuring a sustainable future. By providing support and opportunities, we empower individuals to reach their full potential and contribute to the growth and success of the industry." 
This award is open to maritime apprentices, ratings, graduates and young maritime professionals. Nominations will be made by the employer/tutor and will demonstrate distance travelled by the individual, the skills learned and the impact this individual has had on the organisation. This category is for all  apprentices, ratings, graduates and young maritime professionals employed in the sector, regardless of which pathway they are following, and does not have to be a traditional marine or maritime framework.
For every category, the judges are looking for a great business. Those with excellent potential will always rank more highly in the final reckoning. This will be based on revenue growth, profitability, and major-client wins.
To find out about the 2023 awards, categories and sponsorship opportunities visit www.maritimeuk.org/awards
To find out more about The Royal Navy, visit www.royalnavy.mod.uk/