Latest /
News: Trinity House Sponsor for the Future Skills Award
News: Trinity House Sponsor for the Future Skills Award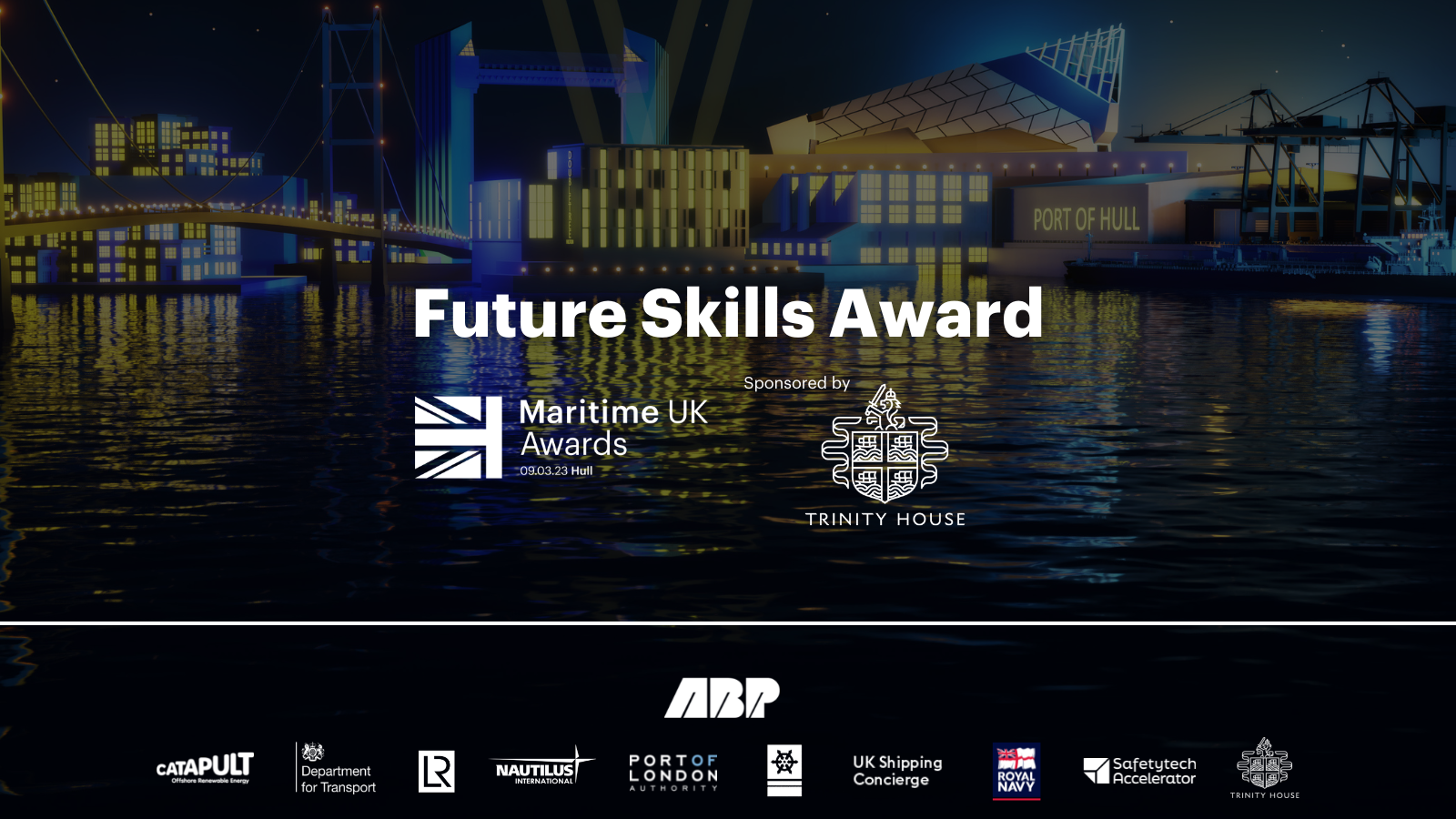 Trinity House has been announced as Category Sponsor for the Future Skills Award for the fourth national Maritime UK Awards 2023 to be held at the Hilton Double Tree in Hull on Thursday 9 March 2023.
The Maritime UK Awards recognise the very best of the UK's maritime sector, organised by industry, for the benefit of the industry.
Trinity House is dedicated to the safety, education and welfare of the mariner. It is the General Lighthouse Authority for England and Wales, delivering a reliable, efficient and cost-effective aids to navigation service for all mariners, it is a charity dedicated to shipping and seafarers, and its members, the Fraternity, are drawn from leading figures in the industry figures in the Maritime Industry.
Captain Ian McNaught, CVO Trinity House, said:
"Trinity House has been involved in maritime training for centuries. We remain at the heart of developing seafarers, encouraging innovative engineers and producing technically advanced, world leading seamarks, while actively supporting training through our charitable arm. The Future Skills Award underwrites our values, and we are honoured to support it. The Maritime UK Awards recognise the excellence of our people, and showcase the breadth of their endeavour as we aim to strengthen a world leading industry."
Ben Murray, Chief Executive at Maritime UK, said:
"We are delighted to have Trinity House's support for the Future Skills Award at the Maritime UK Awards. Very few discussions take place across the sector without a reference to the skills requirements to underpin our future transition and growth. There are some fantastic projects under way to ensure we rise to that challenge, and we're very excited to see those in the spotlight in Hull."
The Future Skills Award is open to a maritime business, charity or organisation of any size, this award recognises those that have made a tangible contribution to meeting the future skills needs of the sector. The winner will be able to evidence pioneering activity across education, training or apprenticeship development, to help match available skills to the emerging and future requirements of the industry. This could be on a micro level, within a region or across the country.
For every category, the judges are looking for a great business. Those with excellent potential will always rank more highly in the final reckoning. This will be based on revenue growth, profitability, and major-client wins.
The awards, which are open to companies from across the breadth of the maritime sector including its shipping, ports, services, engineering, and leisure marine industries, opened on 10 December and applications are already piling in. Submissions close on 20 January.
To find out about the 2023 awards, categories, sponsorship opportunities and how to enter visit www.maritimeuk.org/awards
To find out more about Trinity House, visit
www.trinityhouse.co.uk