Workboats & Tugs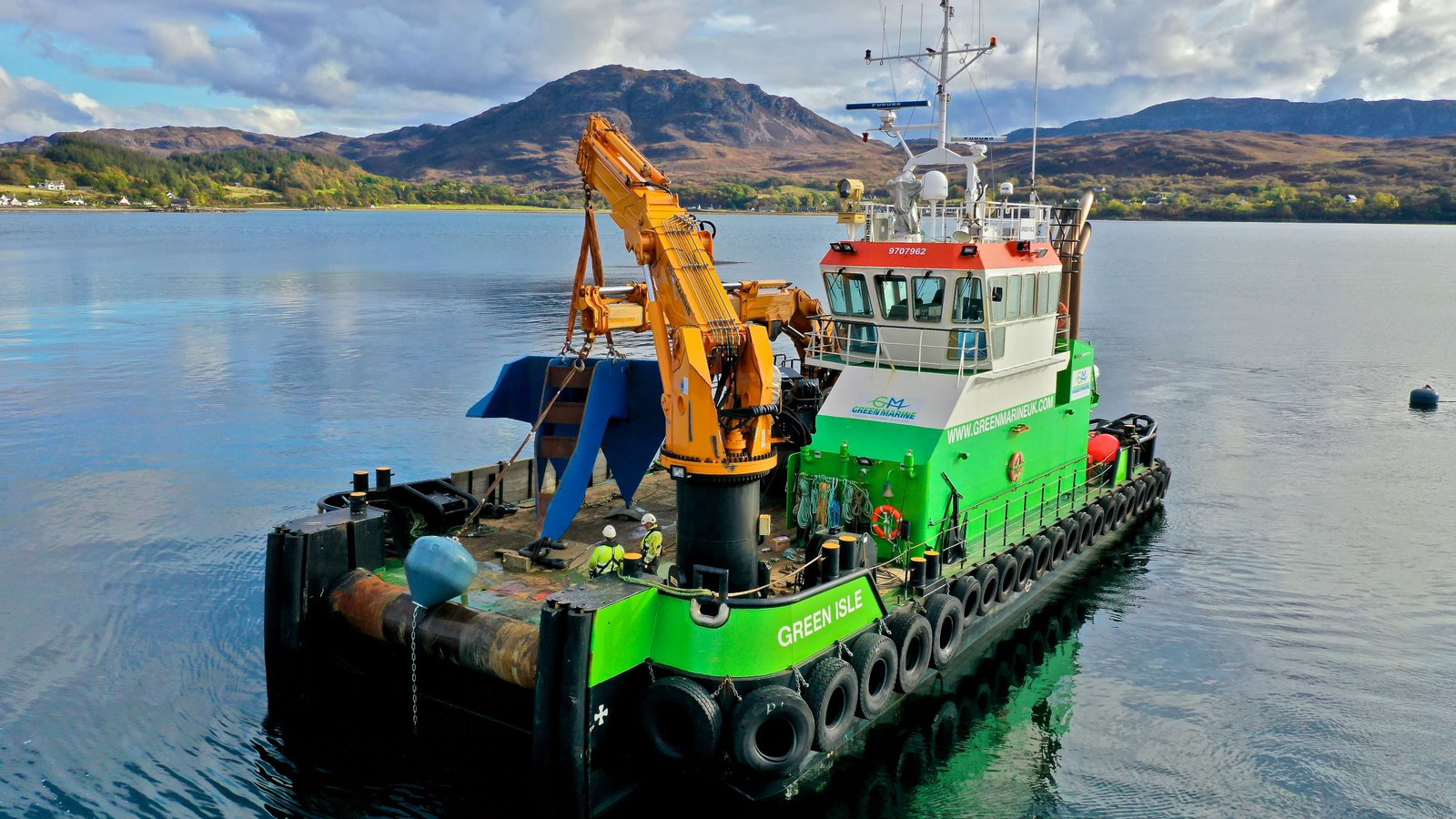 Workboats
The workboat sector covers a wide variety of vessel types from tugs and harbour launches to larger multicast (as pictured) and the fast crew transfer vessels often seen going in and out of many of our ports today.  These vessels usually work with small crews of 2 - 6 persons, who cover a wide variety of duties as they work with a range of marine sectors; on port construction and infrastructure projects, supporting aquaculture and subsea work and within the offshore energy industries, constructing and operating offshore wind farms.  The work tends to be quite varied allowing crew to quickly gain a wide range of experiences. 
The vessel Master will be supported by a multipurpose workboat crew. Larger vessels may also have a 'Mate' or Officer of the Watch assisting the Master with watchkeeping duties and a designated Engineer maintaining the vessel's technical systems.  UK operated Workboats are currently working all over Europe and in many other parts of the world e.g. The Middle East, South America, the Caribbean and West Africa, so this is an excellent way to make a career at sea and travel to many parts of the world. A workboat apprenticeship is currently available in the UK, which with some further training can lead to a Restricted Masters Certificate of competency in a relatively quick timescale. The workboat sector continues to grow and expand into new areas providing regular fresh opportunities and exciting challenges to those working in the sector. 
Apprentices are paid around £12,000pa during training and once qualified they can expect to earn £20,000 as a workboat crewmember, rising towards £30,000 with experience. Those who qualify as Masters can expect a salary of  approximately £40,000, with the most experienced, specialist workboat Masters earning upwards of £60,000 or more. A keen workboat crew member who studies hard and gains experience might well gain a Master's qualification within a few years after finishing their apprenticeship.

Tugs
Harbour tugs are a vital link in the port ecosystem, providing an essential service within ports and coastal areas through assisting larger vessels to manoeuvre in confined waters and berth safely. Without tugs, vessels could not dock, many goods wouldn't be found on supermarket shelves, and vehicles would run out of fuel. 
Tugs are comparatively small, typically less than 30m in length, but incredibly powerful with their complex propulsion systems are designed for a high degree of manoeuvrability. Indeed, they need to be to enable 400m long containerships, tankers carrying up to 300,000 tonnes of cargo, or £1 billion cruise ships to successfully turn in restricted spaces and dock. 
Tugs do this via connection with an incredibly strong rope called a towline and winch to pull the assisted ship or use their powerful engines to push the vessel into position. Tugs may also be used to tow barges or vessels, at sea, where they don't have their own means of propulsion. Typically, the crew of a tug will comprise three or four people, including a Master, who is in command and will drive the tug, a Chief Officer or 'first mate' who would be the second in command and act as an Officer of the Watch, a Chief Engineer who will operate and look after the machinery, and a deck hand, who will assist with towage operations. Due to the specialised and highly skilled roles of tug crew, salaries can be generous. 
Tugs are found in all corners of the UK and world, but quite unique across shipping sectors is that in the towage sector many operators are structured to provide the ability for crew to return home each day. This means seeing family more, enhancing the work life balance and is a considerable change from the often-prolonged periods away at sea when deep-sea shipping. 
The vast majority of tug crew are certificated to the International Convention on Standards of Training, Certification and Watchkeeping for Seafarers (STCW) established by the International Maritime Organization (IMO). Crew may have transferred to the towage industry from elsewhere in the Merchant Navy, for example deep-sea and be sufficiently qualified, but require familiarisation and additional induction into tug handling and competency. Alternatively, companies take on recruits directly, sponsoring trainees through several training schemes from the most junior level up on both deck and engine sides. It is expected that two new apprenticeship training routes, one on the deck (Officer of the Watch) and one engine (Engineering Officer) will be approved and ready for trainees in 2022. 
The British Tugowners Association is the trade association for the harbour towage industry, represents the interests of port towage operators from smaller independent operators to Port Authorities, to large multinational corporates.
More information
The Workboat Association is the trade association for workboat owners, operators, stakeholders and professionals.
The BTA represents the interests of port towage operators from large corporates to smaller privately-owned companies in addition to a number of Port Authorities.