Events /
CPD: Careers in the floating offshore wind and tidal stream industries - Maritime UK SW
CPD: Careers in the floating offshore wind and tidal stream industries - Maritime UK SW
Published:6 Apr 2022
Last updated:8 Apr 2022

Address
UK


Start Date
18 May 2022

End date
18 May 2022

Time
3:30 p.m. - 4:30 p.m.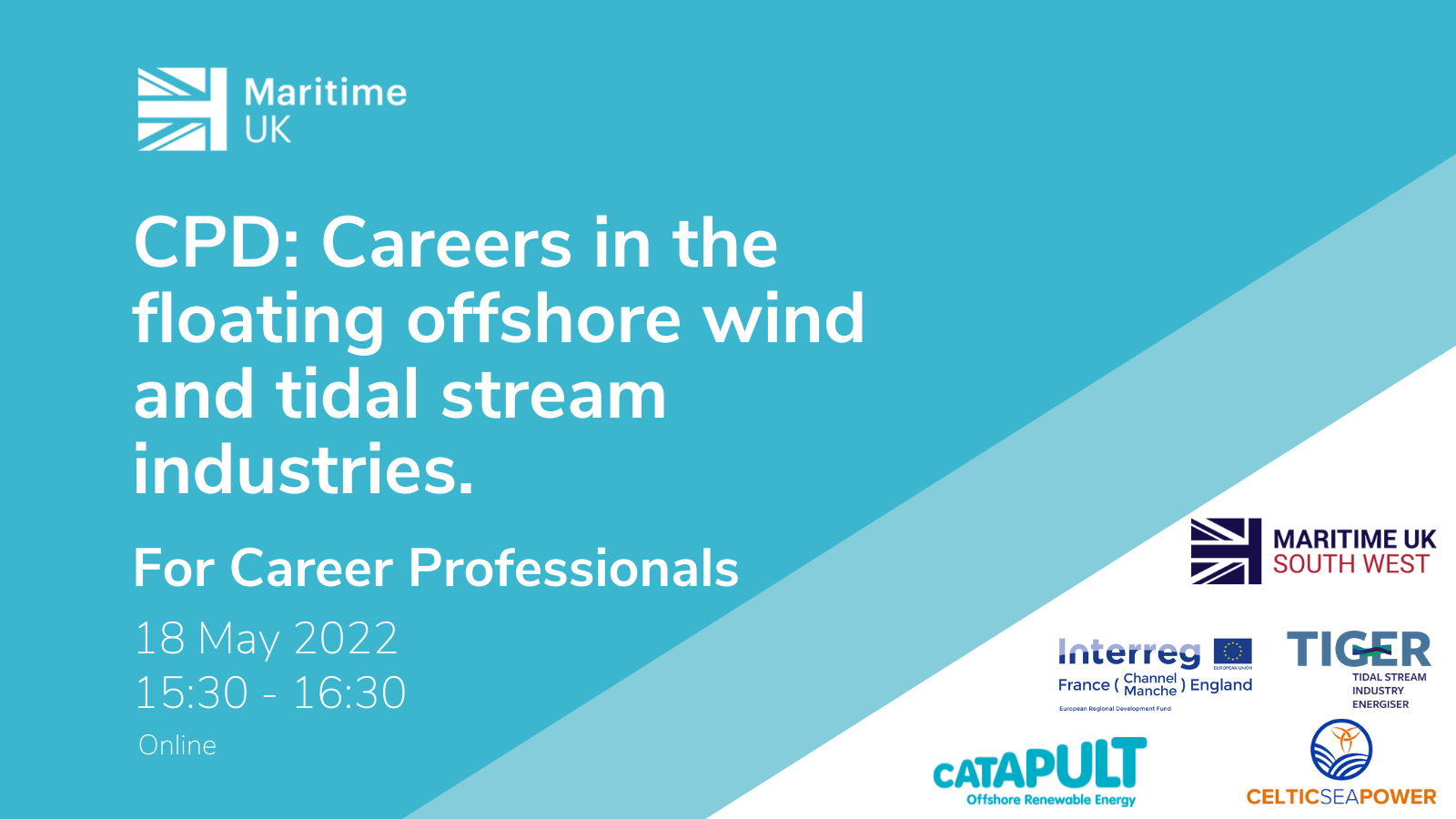 The developments in offshore floating wind and tidal stream generation technology, the offshore farms where they are sited and the shore based business services supporting them provide huge numbers of new and exciting career opportunities. 
Join us for an hour long CPD session to explore these new industries and the career pathways they offer young people in your part of the UK.
This session is supported by the Careers Hubs in the South West of England.
Register below.