Menopause in Maritime: Wellbeing Workshop
Published:14 Dec 2022
Last updated:21 Feb 2023

Address
30 Park Street
UK


Start Date
22 Feb 2023

End date
22 Feb 2023

Time
12:30 p.m. - 2 p.m.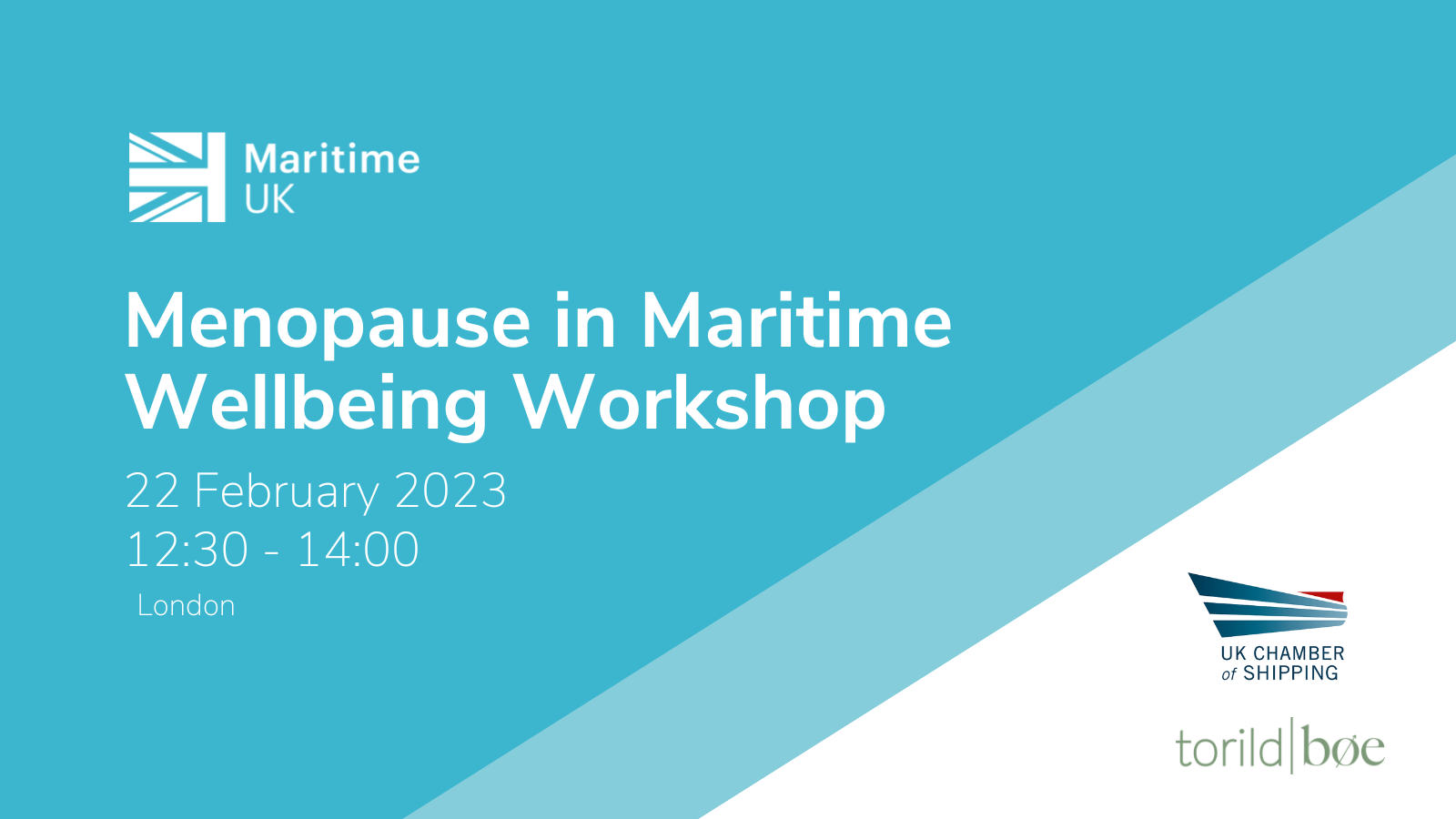 Join us on 22 February 2023 12:30pm – 2.00pm for the second Menopause in Maritime Workshop.
The session is being held in person at Maritime UK's offices in London.
Places are limited so we encourage early registrations.
Thank you to the UK Chamber of Shipping for sponsoring the session.