Roadshow for Girls - QinetiQ
Published:22 Sep 2023
Last updated:22 Sep 2023

Address
QinetiQ Haslar
Haslar Marine Technology Park
Gosport
UK


Date
29 Sep 2023

Time
9 a.m. - 2 p.m.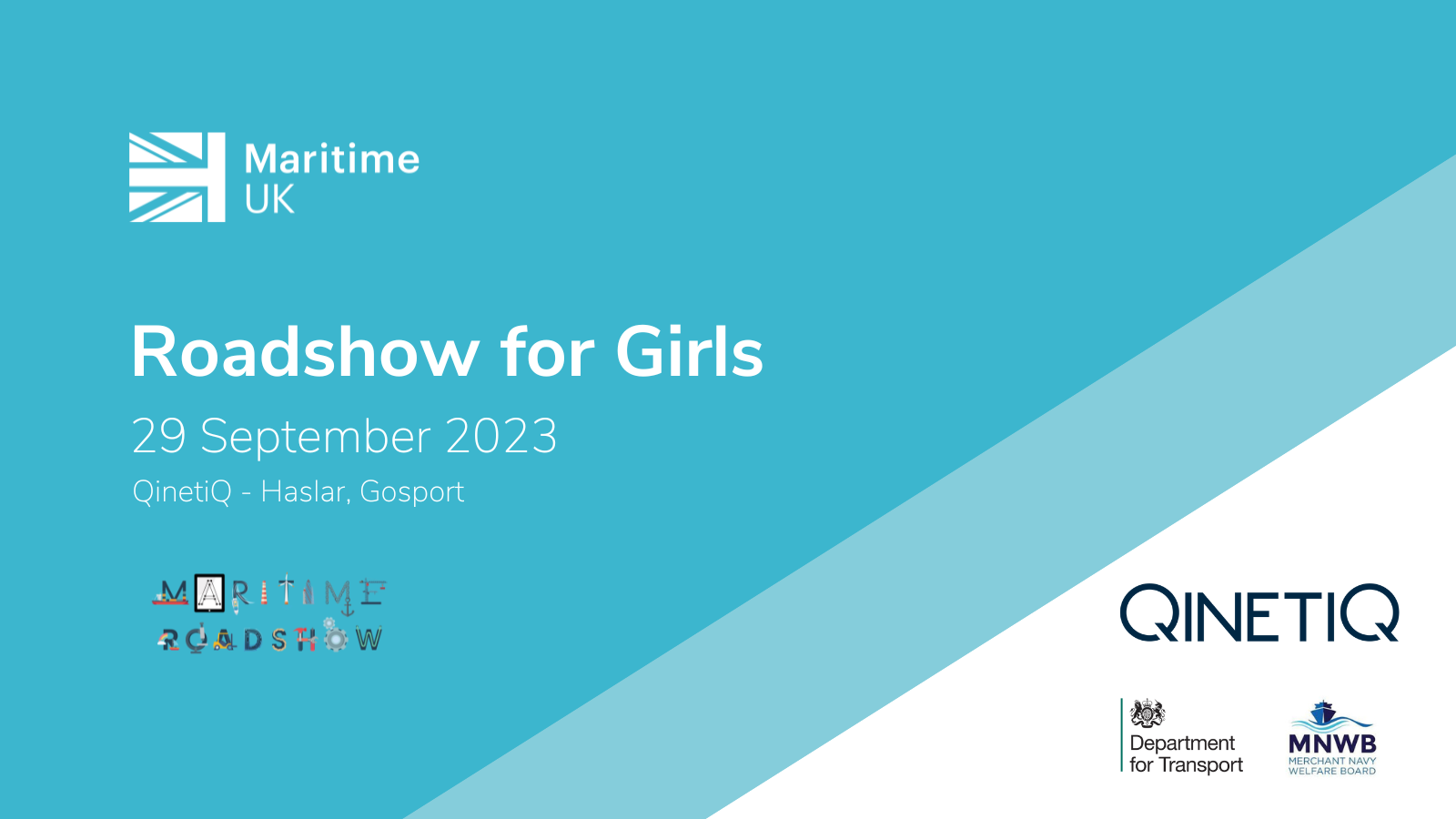 The Roadshow for Girls is back!
On Friday 29th September we will be welcoming girls aged 11-14years from across the Hampshire region to take part in the Roadshow for Girls, kindly supported by QinetiQ.
There will be a number of STEM related activities which we hope will inspire and promote the types of maritime career opportunities which are available. The girls will also be invited to take part in a speed networking session and hear from industry ambassadors who are doing amazing things across the sector.
Our thanks to QinetiQ and the team for supporting this initiative and to the many volunteers who are taking part to showcase the incredible roles and industries which make up Maritime.
Maritime UK has been awarded £100,000 in grant funding from the Merchant Navy Welfare Board (MNWB) on behalf of the Department for Transport (DfT) to deliver a Maritime Roadshow for Girls throughout 2023/2024. We thank them for their continued support.