Tyne Transformed: Journey to Net Zero and All-Electric at the Port of Tyne
Tyne Transformed: Journey to Net Zero and All-Electric at the Port of Tyne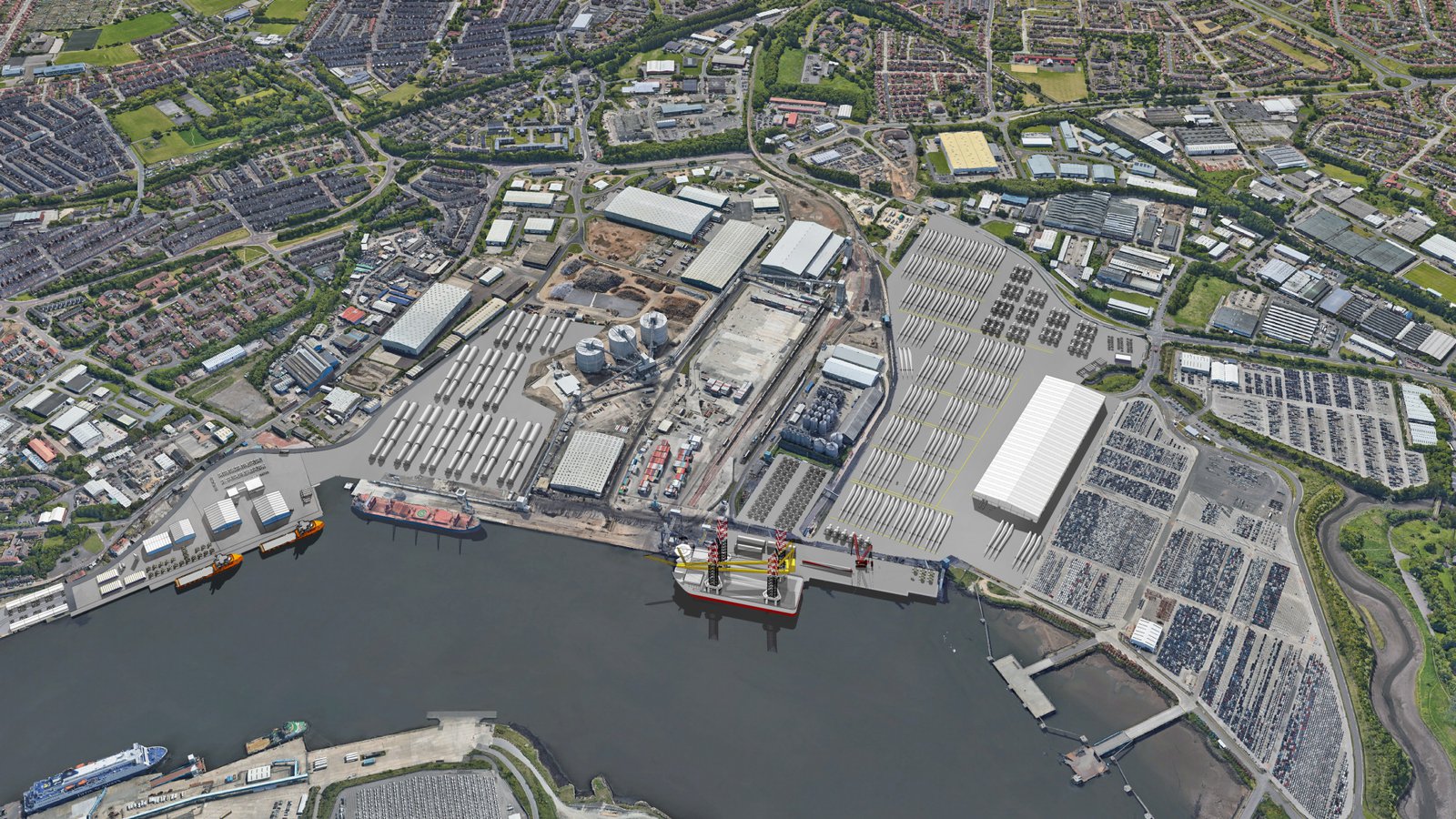 In 2019, the Port of Tyne set out an ambitious strategy, Tyne 2050, designed to transform the Port into one of the UK's most environmentally efficient and sustainable maritime operators. Tyne 2050 includes clear targets and a 20-year roadmap to convert to renewable energy. In addition, to help disseminate the knowledge and expertise developed during this journey with the wider maritime sector, the Port also launched the UK's first and only Maritime Innovation Hub, ten years ahead of government recommendations.
Improvements made to date are wide reaching and range from LED lighting installed across the entire port estate, the electrification of diesel-powered materials handling equipment, to opening the north east's first Net Zero warehouse. By the end of 2021, carbon emissions will have reduced by 27%. Diesel consumption has been cut by 260K litres, saving 2.3M kWh in energy, eliminating over 1,500 tonnes of CO2 emissions and creating 5,000 new jobs in the North East.
This is just the beginning of an ongoing transformation to create a world-class maritime hub, respectful of the natural environment and powered with clean energy. In 2020, in recognition of what has been achieved to date, Maritime UK awarded the Port of Tyne two industry awards, for Clean Energy Operator and Clean Energy Enabler. Now in 2021, the Port is a Sustainable Supply Chain Operator finalist in the Seatrade Awards.
An independent air quality study conducted by Ove Arup and Partners has verified that air quality around the Port of Tyne is "good" and highlights the considerable progress made towards improving quality of life for everyone within the wider Tyne Estuary. Port-related activity accounts for 1-2% of total air pollutant concentrations in the north east region and levels can officially be classified as 'minor' when compared to existing background pollutant concentrations.
Decarbonisation is the key to sustainable operations and together with Siemens and a consortium including Connected Places Catapult, Newcastle University and the North East LEP, the Port of Tyne is helping to create a blueprint for decarbonising the UK's ports. 'Clean Tyne' is already underway and will run until March 2022. It involves deploying a real-time digital twin platform for scenario planning and feasibility studies to determine future power needs and define the pathway to net-zero by 2030. Digital scenario planning makes it possible to evaluate the benefits of new solutions before implementation to minimise risk and also supports the creation of a universal blueprint for decarbonisation that can be replicated in other port environments and industries.
The Port's newly launched Net Zero warehouse demonstrates an ongoing commitment to helping the widest possible range of 3PL customers to achieve their environmental sustainability targets. At a time when all warehouse space is in scarce supply, this represents a premium offering which also improves the carbon footprint of the wider logistics and transport industry. Storing goods directly at the Port means onwards shipping is minimised because goods are only moved as necessary. Working with the Port of Tyne, port centric logistics customers can further reduce their supply chain CO2 emissions by utilising the convenient coastal shipping service. Tetley Tea has made the switch from road to sea transportation, using feeder vessels to import raw tea and export finished goods. This has enabled Tetley to make 730,000 fewer road miles and save 308,086L of diesel - enough to fill 6,845 family cars - and removing 1,086,642 kg of CO2. Port centric and sustainable logistics services have also helped other Port of Tyne customers remove a further 345,000 road miles and 513,542kg of CO2.
The Port of Tyne is a trust port and self-financing, profits are re-invested into continuous improvement initiatives. Since launching Tyne 2050, over £2m has been invested into new clean energy assets and logistics facilities and the Port achieved a UK first with its ISO 44001:2017 award, the kitemark of best practice in customer collaboration.
Sustainable biomass pellets are an essential consumable for renewable energy operators and the Port of Tyne's logistics operations are helping to supply millions of homes and businesses with reliable renewable electricity. This summer, the Port handled its largest ever shipment of wood pellets – 62,522.49 metric tonnes - capable of powering 1.3 million homes with renewable electricity.
Looking to the future, a third of capex will be reserved for ongoing green improvement projects, such as the provision of shore-based, hydrogen powered energy sources for visiting vessels.