Innovation in Freeports: Driving investment through freeport innovation
Innovation in Freeports: Driving investment through freeport innovation
Published:30 Aug 2022
Last updated:13 Sep 2022

Address
Pinsent Mason, 30 Crown Place Earl Street, EC2A 4ES, London
UK


Start Date
12 Oct 2022

End date
12 Oct 2022

Time
1 p.m. - 5 p.m.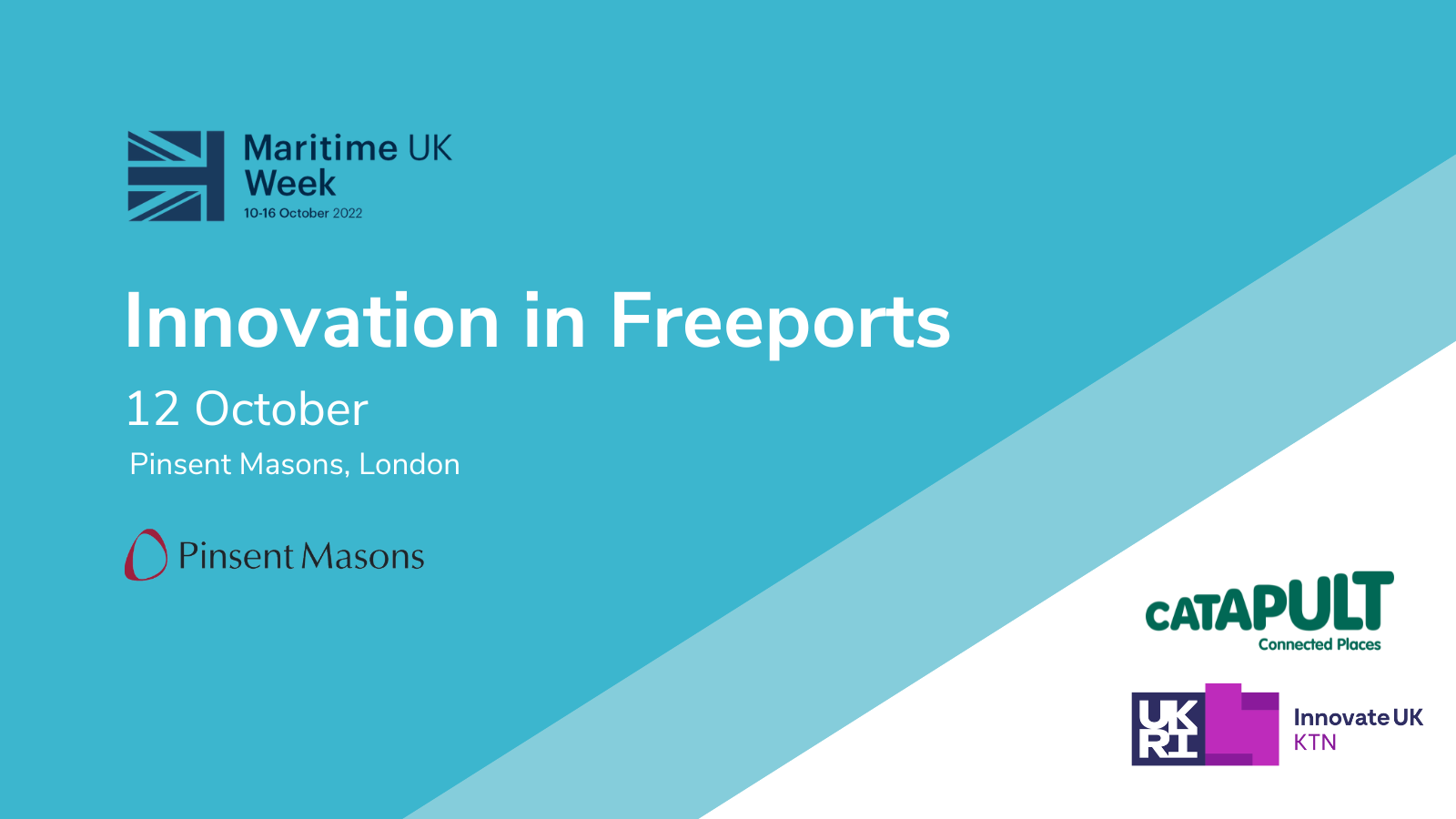 Connected Places Catapult, Maritime UK and Innovate UK KTN are hosting a special Innovation in Freeports event, looking into 'Driving investment through freeport innovation".
This event will bring together leaders from across UK freeports and the wider ecosystem focused on delivering their mission, to share experiences, make new connections and hear global perspectives on successful freeports. 
More information to follow.
Register below. Please note that due to limited capacity this is only an expression of interest.