Mental Health in Maritime Roundtable
Mental Health in Maritime Roundtable
Published:25 Apr 2022
Last updated:5 Oct 2022

Address
The Broadgate Tower
20 Primrose Street
London
EC2A 2EW
UK


Start Date
10 Oct 2022

End date
10 Oct 2022

Time
9:30 a.m. - 11 a.m.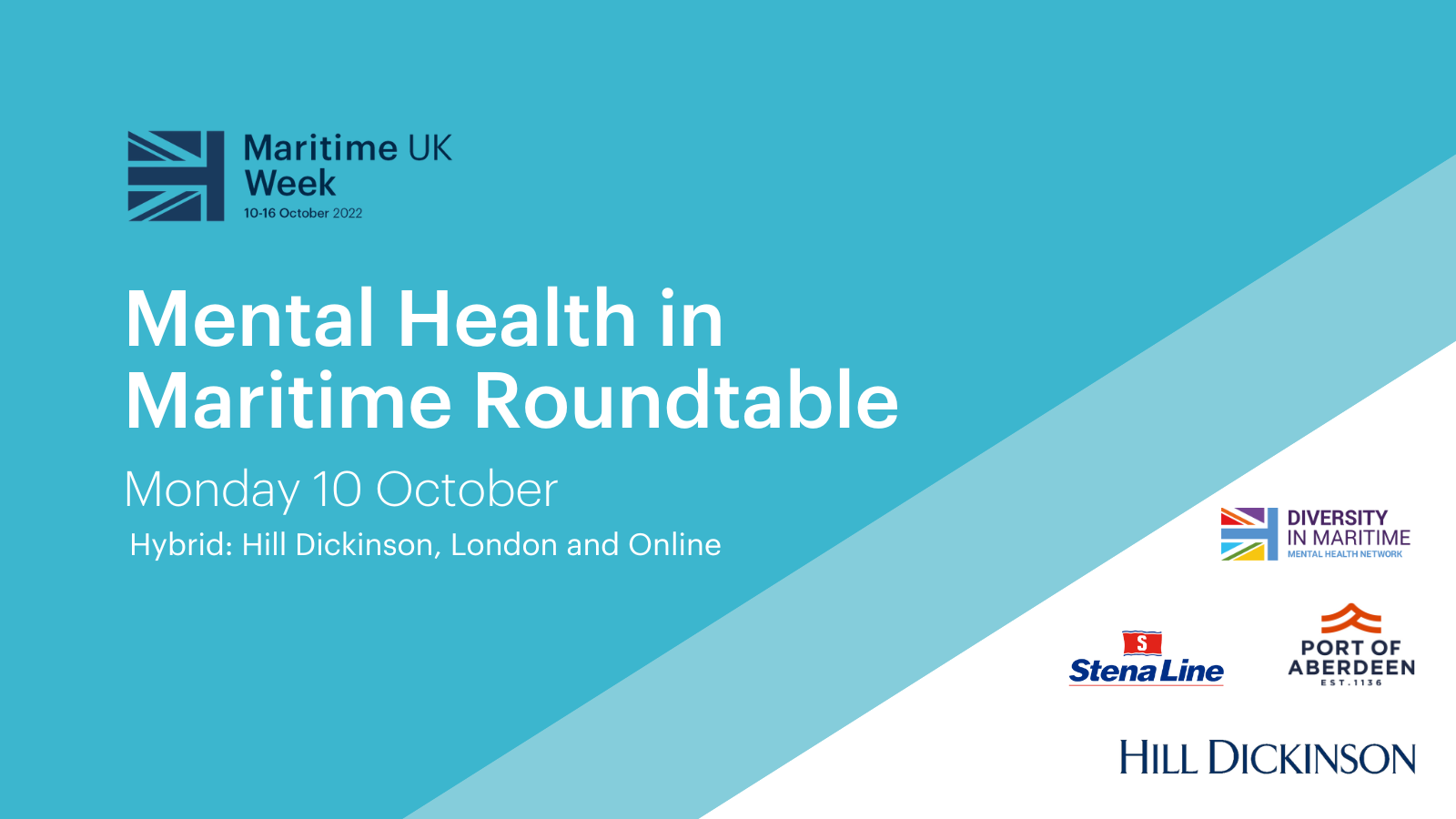 The Mental Health in Maritime Network will host a special Maritime UK Week session in London on Monday 10 October.
This roundtable brings together Mental Health Pledge signatories, members of the network and interested stakeholders to share best practice on Creating a Culture of Care on World Mental Health Day.
The session is hybrid and will be held-in person at Hill Dickinson and live streamed from London.
Thank you to Hill Dickinson for hosting this event.
We are no longer taking registrations for this event. However, if you would still like to attend the Mental Health in Maritime Roundtable, please contact Kian Goodsell at kgoodsell@maritimeuk.org