Scillonian III open day for school children and Sea Cadets
Scillonian III open day for school children and Sea Cadets
Published:13 Sep 2022
Last updated:13 Sep 2022

Address
Penzance
UK


Start Date
11 Oct 2022

End date
11 Oct 2022

Time
10 a.m. - 3 p.m.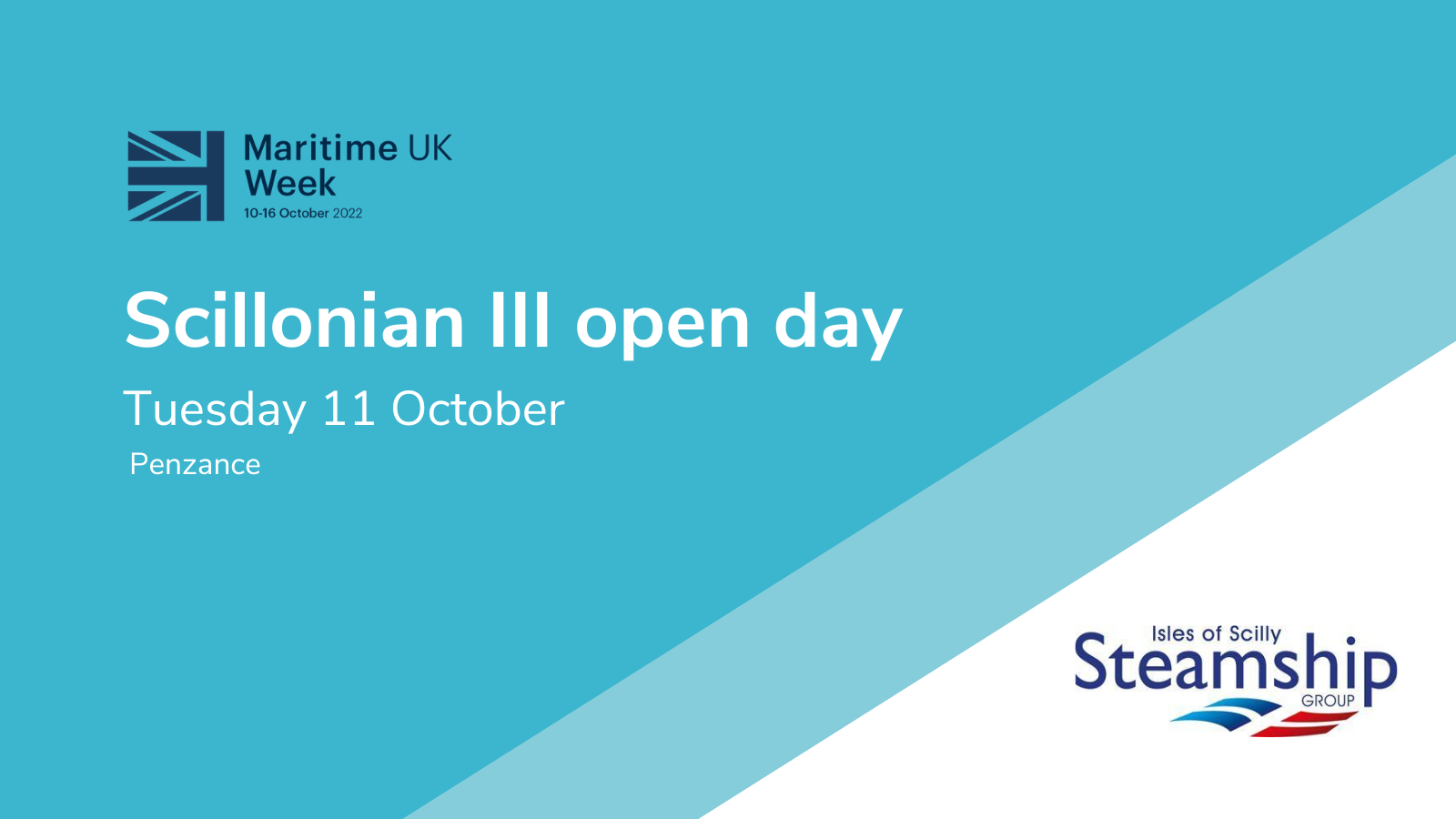 The Isles of Scilly Steamship Group is proud to be holding their first ever open day event on board their passenger ferry, Scillonian III, in Penzance, on Tuesday October 11th to mark Maritime UK Week.
This open day will see local schools, Sea Cadets and the general public come aboard for a behind-the-scenes look at the vessel and to meet her crew.
Please note this event is invite only.