News /
Meet The Finalists: Innovation Award
Meet The Finalists: Innovation Award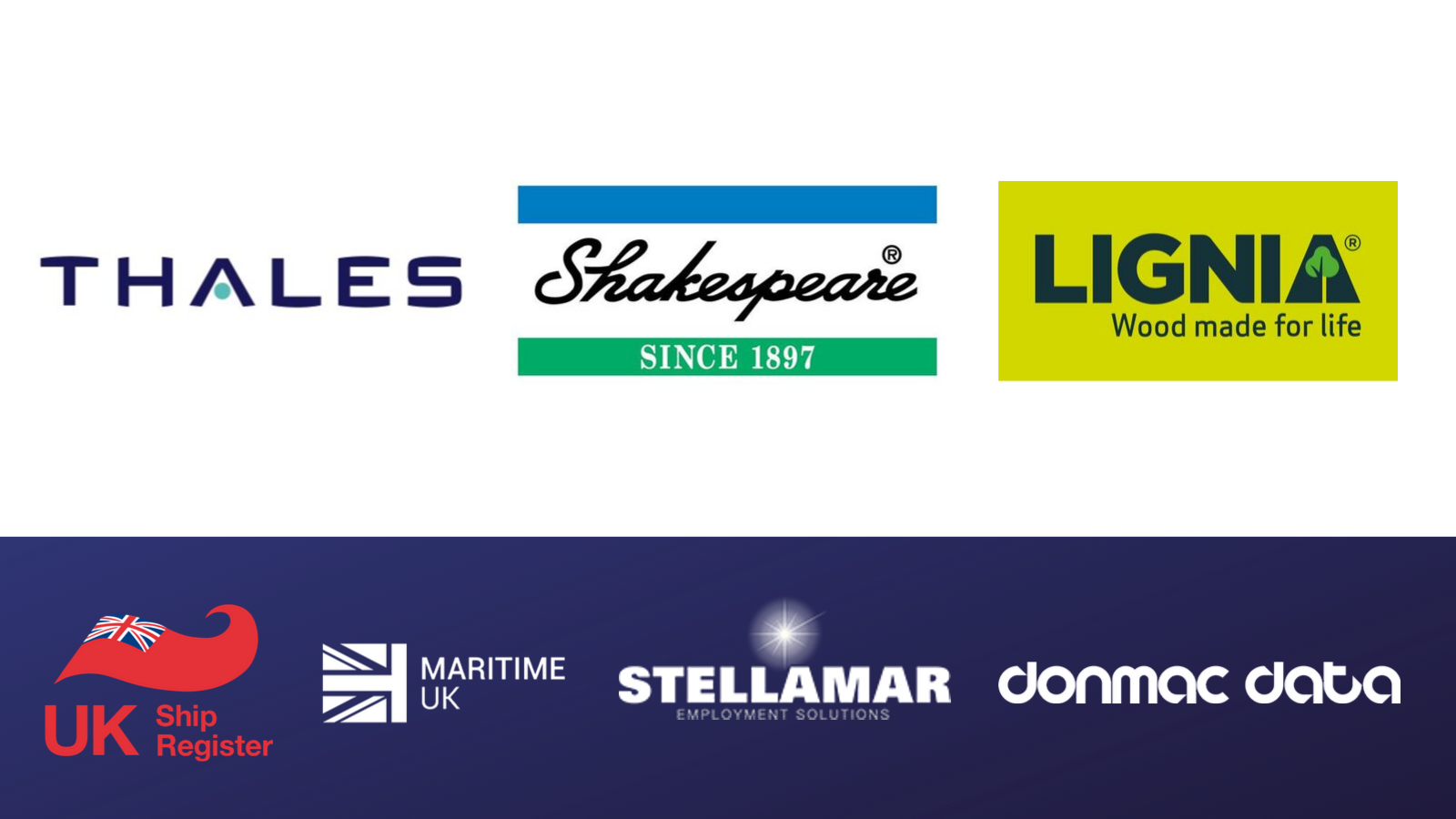 The UK Ship Register has put the focus on innovation by sponsoring the Innovation Award at the first ever Maritime UK Awards.
Open to business, charity or organisation of any size, this award will be made to those that can demonstrate exceptional true commitment to innovation. They will be able to evidence how they have innovated to solve a particular challenge, create a new product or service.
The winners will be announced in front of 400 of the industry's finest at a glittering ceremony at Southampton's Leonardo Royal Hotel on Thursday 19 September during the Southampton International Boat Show.
Katy Ware, director of maritime safety and standards at the UK Ship Register said: "As an agency we are passionate about maritime innovation and we're excited by the opportunities the changing maritime landscape is going to bring, for us and our customers. It's important for us to recognise and support new approaches and technologies that will see the UK lead maritime innovation through awards such as these." 
Highly respected experts from a variety of businesses and government departments were involved in the panel and judge Iain Lower, Head of Naval Staff at the Royal Navy, said: "The standard of entrants surpassed our wildest expectations both in terms of quality and numbers.  More than anything it shows the UK maritime sector, which adds £37.4bn to the UK economy and supports just under 1 million jobs, is bursting with energy and innovation and is proud of its achievements."
Shortlisted in the Innovation category are three strong entries: the UK Maritime Autonomy Centre, Shakespeare Monofilament and LIGNIA Wood Company.
The UK Maritime Autonomy Centre at Turnchapel Wharf, Plymouth, is a key step for Thales and the UK in delivering innovative maritime technologies. This £1 million facility is a centre of excellence for trials, assessment and certification, and Thales five-year commitment will create 20 new, highly skilled, jobs with an aspiration to continue to grow further its footprint in the future. Turnchapel will enable industry and academia to experiment and innovate together to help counter emerging threats in the maritime domain. With such a demand from both the civil and military markets for developing autonomous systems the facility in Plymouth will be a critical piece of infrastructure in the UK. Several of the UK's allies have already expressed interest in these capabilities, and such exports would support jobs creation, investment and prosperity across the country.

Shakespeare Monofilament is the world's largest supplier of custom monofilaments with over 40 extruders worldwide. In late 2018, the UK office of Shakespeare released the world's first Inflatable VHF antenna. In development for two years, the unit is designed and manufactured totally in the UK. The new GALAXY-INFL8 antenna was designed as a way of fundamentally improving the options of emergency antennas in the maritime market. With the new GALAXY-INFL8, it is still easy to stow, being only 230mm long until activated. When required though, it inflates via gas cartridge to 1.6m and becomes a full 3dB antenna offering ranges more than 3x the previous standard. Since introduction in November 2018 the antenna has gone on to win six awards from the UK, Holland and USA.

LIGNIA Wood Company puts trees, timber processing and wood products at the heart of the green growth agenda. Its wooden deck product, LIGNIA Yacht, is succeeding across the marine world as a proven and real wood alternative to the issue of Burmese teak. LIGNIA has spent several years perfecting its patent-pending wood modification process which involves taking FSC®-certified softwood from managed plantations which is then modified in its modern factory in Wales. The innovation is two-fold: there is first the technological ability to transform softwood into a wood just like a tropical hardwood that can withstand the harshest marine environments, which hasn't been achieved before. The second is that this innovation is kinder to the planet – a rain forest teak tree takes 120+ years to mature while an FSC softwood takes just 22 years.

Harry Theochari, Chair of Maritime UK, said: "What's important about the Maritime UK Awards is they're very much about showcasing the entire spectrum of maritime businesses, from consumer marine and cruising to advanced manufacturing and commercial shipping. I'm delighted to report that the entries very much bear this out. Throughout this process we've discovered world-class British products, services and initiatives that we didn't previously have on our radar. That's the real prize from these awards."

Ben Murray, director at Maritime UK, said: "With the number and quality of the entries being so high the judges had the unenviable task of arriving at the shortlists. I think they've done a terrific job so huge thanks to everyone. I would also like to thank all the entrants for their enterprise, commitment and enthusiasm. Their support has been invaluable."

The Maritime UK Awards are the first truly national maritime awards in the UK, organised by industry, for the benefit of industry. The inaugural event will take place in Southampton on 19th September, following a successful drive from Solent Local Enterprise Partnership (LEP) for the first awards ceremony to be held in the Solent.
To buy tickets to the awards evening visit the official website. All attendees will receive a free ticket to the Southampton International Boat Show, powered by Borrow A Boat, on purchase of their awards evening ticket.