News /
Meet The Finalists: International Trade Award
Meet The Finalists: International Trade Award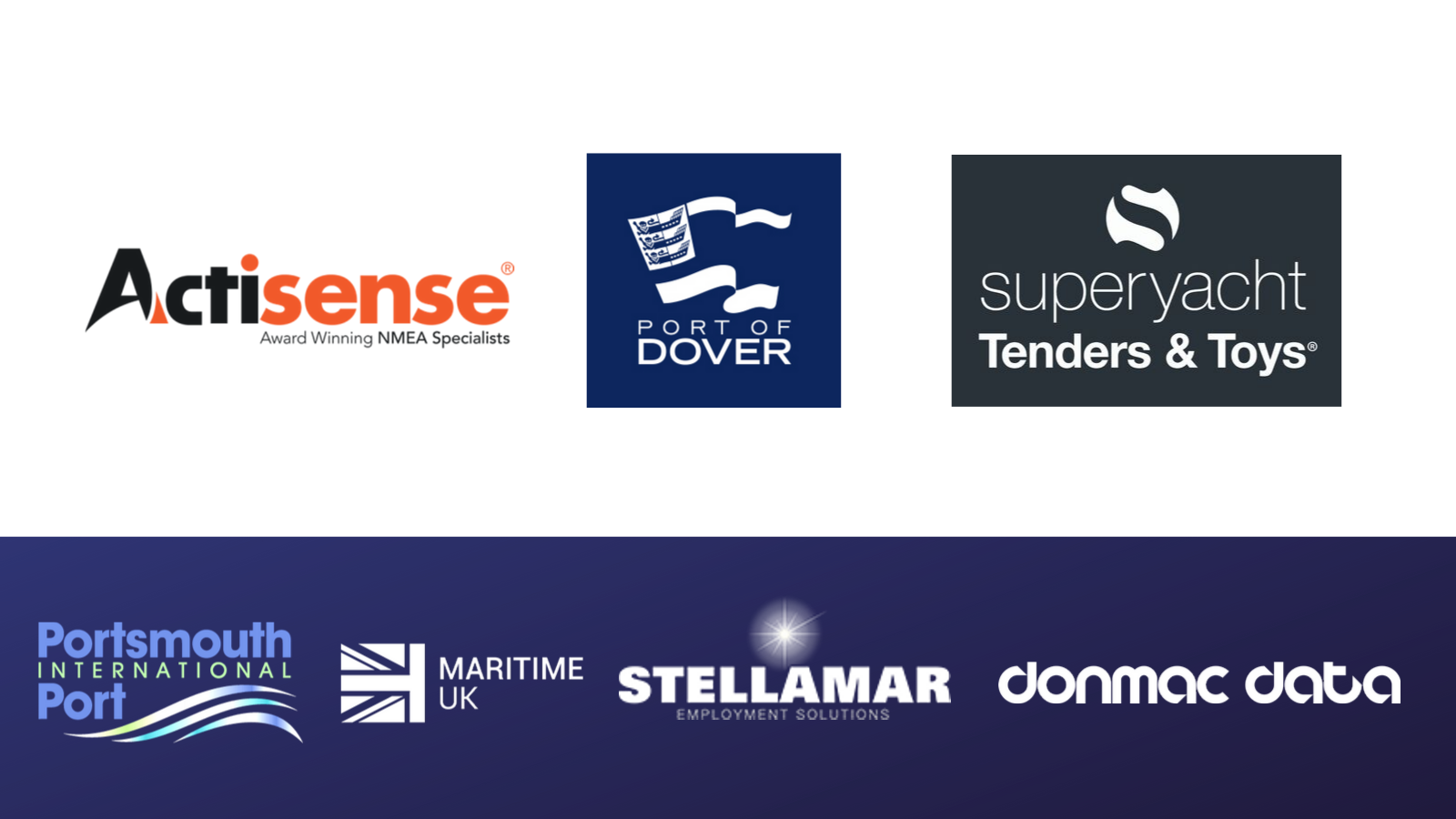 Portsmouth International Port is championing the UK's position on the global stage by throwing its support behind the first ever Maritime UK Awards.
The port, a key gateway to and from the UK for ferries, cruise and freight, will sponsor the International Trade category at the awards, an element of the maritime industry that port director Mike Sellers says is particularly important to recognise.
He said: "At Portsmouth International Port we understand how crucial the maritime industry is to the UK's position on the global stage, which is why we're championing businesses engaged in worldwide activity by sponsoring the International Trade award.
"There are many diverse and successful partnerships operating at an international level, it is important that we put on a spotlight on these achievements and celebrate the contributions being made to creating a thriving and ambitious maritime industry."
The port itself plays an important part in international trade in the UK. It imports and exports 3.9m tonnes of freight every year and an impressive two million passengers come through the port annually.
Open to businesses of any size, this International Trade Award will be made to a business that is actively involved in international trade. The finalists will have significantly increased their import/export activity or attracted Foreign Direct Investment. This will be evidenced through increased revenue and job creation.
The winners will be announced in front of 400 of the industry's finest at a glittering ceremony at Southampton's Leonardo Royal Hotel on Thursday 19 September during the Southampton International Boat Show.
Highly respected experts from a variety of businesses and government departments were involved in the panel and judge Iain Lower, Head of Naval Staff at the Royal Navy, said: "The standard of entrants surpassed our wildest expectations both in terms of quality and numbers.  More than anything it shows the UK maritime sector, which adds £37.4bn to the UK economy and supports just under 1 million jobs, is bursting with energy and innovation and is proud of its achievements."
Shortlisted in the International Trade category are three strong entries: Actisense, Superyacht Tenders and Toys and the Port of Dover.
Actisense is a market leading manufacturer of intelligent Marine electronics and products for the Agritech Technology market. The company has grown from humble beginnings, operating from CEO Phil Whitehurst's spare bedroom, to an internationally recognised market-leading marine electronics brand.
Now in its 22nd year, Actisense works with more than 70 distributors in 45 countries and international trade makes 91% of Actisense's turnover. In the last three years it has extended its geographical reach from 34 to 44 countries and established a presence in South East Asia, Australia and New Zealand. This has been achieved through dispatching 90% of all orders on the same day; 100% within two working days.
Superyacht, Tenders and Toys (SYTT) was established in October 2011 by husband and wife team Josh and Claire Richardson. In September 2014 they took on their first assistant and moved from a home office into business premises. Since then the company has employed a further seven people and quadrupled the size of the business premises and warehouses. Turnover has increased steadily every year with the 2017-18 financial year seeing a turnover of £6.6m. Approximately 95% of SYTT's sales are exported. In 2017 SYTT received the Queen's Award for International Trade and has carved out a prominent place within the superyacht industry and helped to create and build a niche area within the leisure sector.
The Port of Dover is Europe's busiest ferry port and a vital international gateway for the movement of passengers and trade. By the end of 2016 the Port acquired the cargo business operating from its Eastern Docks and by the end of 2017 Geest Line, the number 1 shipping line transporting cargo to and from the Caribbean, had moved its operation to Dover. In 2018, cargo ship calls increased with Port of Dover Cargo Ltd achieving a 39% increase in ship import tonnage to 335,821 tonnes (2017: 242,263 tonnes) and an additional £1.5 million of revenue.

With such great results and the strong partnership with its key customer, the Port is working at pace to complete its single biggest ever investment – the £250 million Dover Western Docks Revival (DWDR) project. DWDR is delivering a new Refrigerated Cargo Terminal (RCT) that offers a three-fold increase in loading bays, larger berths and space for the equivalent of 2,000 container units compared to 400 today. The RCT is due to be completed in 2019.

Harry Theochari, Chair of Maritime UK, said: "What's important about the Maritime UK Awards is they're very much about showcasing the entire spectrum of maritime businesses, from consumer marine and cruising to advanced manufacturing and commercial shipping. I'm delighted to report that the entries very much bear this out. Throughout this process we've discovered world-class British products, services and initiatives that we didn't previously have on our radar. That's the real prize from these awards."

Ben Murray, director at Maritime UK, said: "With the number and quality of the entries being so high the judges had the unenviable task of arriving at the shortlists. I think they've done a terrific job so huge thanks to everyone. I would also like to thank all the entrants for their enterprise, commitment and enthusiasm. Their support has been invaluable."

The Maritime UK Awards are the first truly national maritime awards in the UK, organised by industry, for the benefit of industry. The inaugural event will take place in Southampton on 19th September, following a successful drive from Solent Local Enterprise Partnership (LEP) for the first awards ceremony to be held in the Solent.
To buy tickets to the awards evening visit the official website. All attendees will receive a free ticket to the Southampton International Boat Show, powered by Borrow A Boat, on purchase of their awards evening ticket.