News /
Meet The Finalists: 'Start-up of the Year' Award
Meet The Finalists: 'Start-up of the Year' Award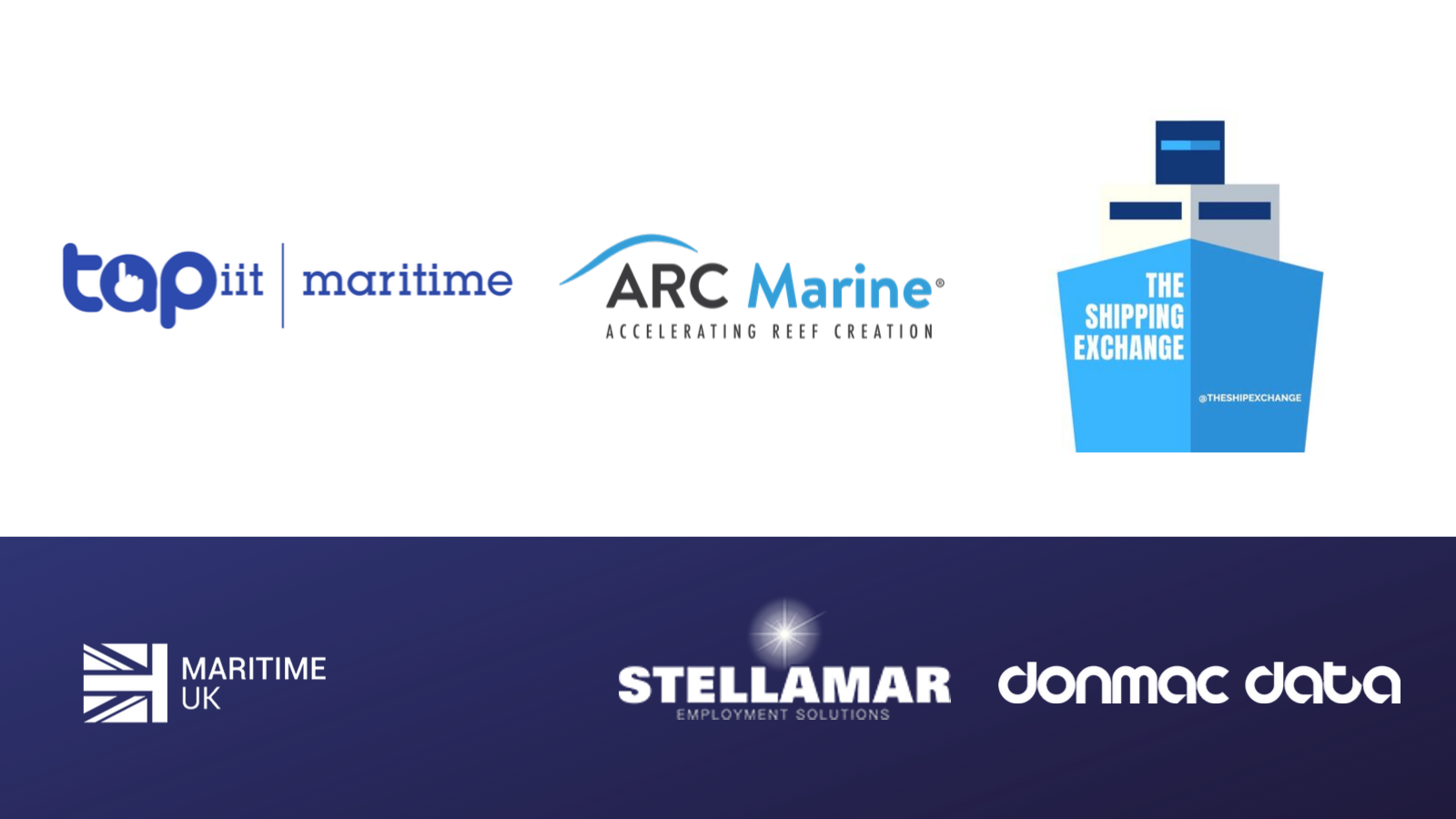 Innovative tech company DonMac Data has thrown its support behind a brand-new national awards programme recognising the best of the UK's maritime sector.
DMD is sponsoring the Start-up of the Year Award at the first even Maritime UK Awards. To be eligible for this award, entrants must:
Have started to trade no earlier than three years from the date of entry.
Be 'independently owned'. This is defined as a business which is substantially owned by its founders and/or a group of independent investors, is not quoted on the stock market or any other stock market; and is not a subsidiary or associated company of another business.
Be UK based.
The winners will be announced in front of 400 of the industry's finest at a glittering ceremony at Southampton's Leonardo Royal Hotel on Thursday 19 September during the Southampton International Boat Show.
Donald Mac Millan, CEO and founder of Don Mac Data, said: "Technology has the power to give start-ups competitive edge and turn challenges into opportunities. I'm looking forward to meeting the winners of this award, as well as the many other finalists who have been embracing technology to further their businesses."
Highly respected experts from a variety of businesses and government departments were involved in the panel and judge Iain Lower, Head of Naval Staff at the Royal Navy, said: "The standard of entrants surpassed our wildest expectations both in terms of quality and numbers.  More than anything it shows the UK maritime sector, which adds £37.4bn to the UK economy and supports just under 1 million jobs, is bursting with energy and innovation and is proud of its achievements."
Shortlisted in the Start-up of the Year category are three strong entrants: ARC Marine; Tapiit Services and The Shipping Exchange.
ARC Marine is a marine eco-engineering company who specialise in designing and constructing bespoke marine habitats. ARC broke the record for marine conservation on the CrowdFunder platform and were awarded the title 'Virgin StartUp Ambassador' by Sir Richard Branson himself. They have successfully received funding from Virgin Start-Up, Marine-i and seed round investment totaling £250,000. This promising start-up has a UK Patent granted and is pending in the EU and nine counties worldwide including China, Australia, America and the Middle East. Its research into current state of the art products has enabled them to deploy using standardised deployment methods enabling swift integration into current and future projects. Furthermore, they are the only scour and cable/pipeline protection in the world that do not contain any plastics in their materials proving their commitment to a completely environmentally friendly product will reduce micro plastics on a global scale.

Tapiit Services UK started operating in May 2019 with two operating directors, a new website, clean database and a simple idea and as of 27th June, Tapiit employs six people. Training providers from South Africa, Kenya, Philippines, US, UK and Spain registered onto the system with interest from Germany, Norway, Australia and many more enquiries logged on. The simple idea is catching, and the company is now linked with 50,000 plus seafarers and has a growing social media presence of 1000 new followers a week. Tapiit will support training providers and new start-up businesses with full administration services allowing them to focus on training. The booking.com of maritime training - a simple idea in a technical world.

The Shipping Exchange is a new podcast that aims to explore the latest developments across the industry, bringing together expert panelists to challenge the world view and discuss the topics that matter most. 

To date, The Shipping Exchange has recorded 19 episodes with its second series soon to be released. To date it has reached over 4,000 listeners from across 60 countries. The team is passionate about raising awareness of the maritime industry and the vital role it plays to both the UK and world economy. The Shipping Exchange was set up by Graham Fisher, a passionate individual with the goal of bridging the gap between shoreside management and seafarers. Its aim is to discuss the very real issues faced by the sector on a day-to-day basis. The company has one goal: to work towards an even greater maritime industry.
The Shipping Exchange is available for free on all major podcast apps.
Harry Theochari, Chair of Maritime UK, said: "What's important about the Maritime UK Awards is they're very much about showcasing the entire spectrum of maritime businesses, from consumer marine and cruising to advanced manufacturing and commercial shipping. I'm delighted to report that the entries very much bear this out. Throughout this process we've discovered world-class British products, services and initiatives that we didn't previously have on our radar. That's the real prize from these awards."

Ben Murray, director at Maritime UK, said: "With the number and quality of the entries being so high the judges had the unenviable task of arriving at the shortlists. I think they've done a terrific job so huge thanks to everyone. I would also like to thank all the entrants for their enterprise, commitment and enthusiasm. Their support has been invaluable."

The Maritime UK Awards are the first truly national maritime awards in the UK, organised by industry, for the benefit of industry. The inaugural event will take place in Southampton on 19th September, following a successful drive from Solent Local Enterprise Partnership (LEP) for the first awards ceremony to be held in the Solent.
To buy tickets to the awards evening visit the official website. All attendees will receive a free ticket to the Southampton International Boat Show, powered by Borrow A Boat, on purchase of their awards evening ticket.