Latest /
Associated British Ports sponsors Clean Maritime Innovator Award
Associated British Ports sponsors Clean Maritime Innovator Award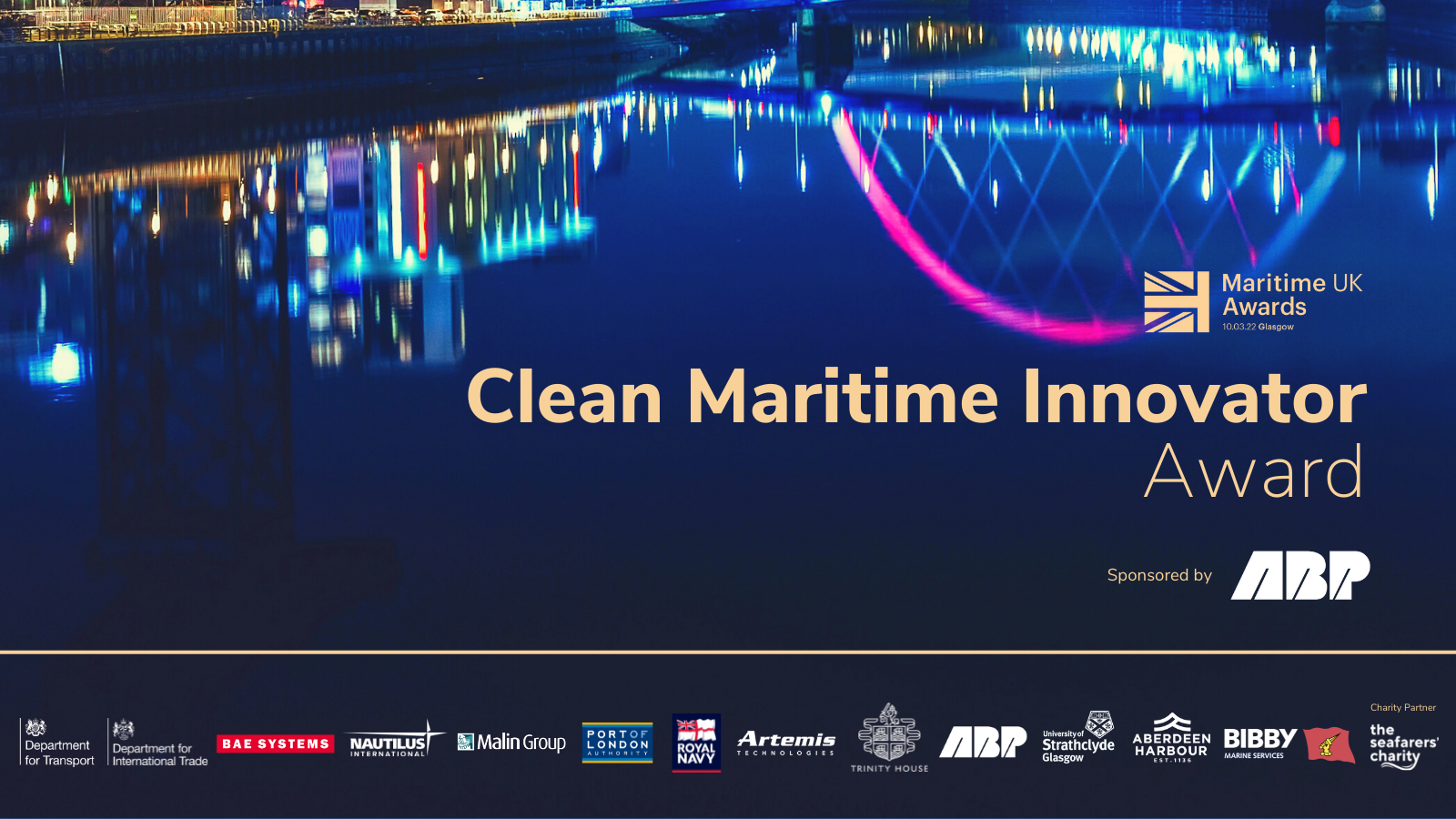 Associated British Ports has been announced as Category Sponsor for the Clean Maritime Innovator Award for the third national Maritime UK Awards 2022 to be held at the Glasgow Science Centre on 10 March. 
The Maritime UK Awards recognise the very best of the UK's maritime sector, organised by industry, for the benefit of the industry. 
Associated British Ports operates 21 ports and the Hams Hall Rail Freight Terminal which together handle around a quarter of the nation's seaborne trade. ABP's Humber ports together constitute the largest ports complex in UK and serve its busiest trading estuary. The Port of Southampton is the UK's principal port for the automotive trade and cruise, and home to the nation's second largest container terminal. By facilitating trade and connecting British businesses and manufacturers to international markets, our ports act as important drivers of economic growth in regions and coastal communities around the country. Together with our customers, our ports handle £150 billion of UK trade, support 119,000 jobs around the country, and contribute £7.5 billion the UK economy. 
Henrik L. Pedersen, CEO from Associated British Ports said: 
"As the UK's leading ports operator, ABP is delighted to be supporting the 2022 Maritime UK Awards, which celebrate the achievements of businesses and organisations across our vibrant and dynamic maritime sector, in delivering trade, innovation, and prosperity. 
"Innovation in the maritime sector is critical to achieving the pace of change needed to decarbonise global maritime operations. ABP is proud to be sponsoring The Clean Maritime Innovator Award, which recognises the leading organisations that are contributing to our sector's progress towards cleaner and greener operations." 
Ben Murray, Chief Executive of Maritime UK said: 
"We're delighted to have ABP's support for the Clean Maritime Innovator Award at this year's Maritime UK Awards. Since we last met in 2020, there has been real progress toward our clean maritime ambitions, with maritime included in the government's ten-point plan for a green industrial revolution. Innovation has been fundamental to the sector's response. As we look to the next Clean Maritime Demonstration Competition, we're excited to showcase some of the fantastic projects to be found across the country and provide a platform for colleagues to connect and accelerate those efforts." 
The awards, which are open to companies from across the breadth of the maritime sector including its shipping, ports, services, engineering, and leisure marine industries, opened on 10 December, the winners of each category will be announced on 10 March at the Glasgow Science Centre. 
To find out about the 2022 awards, categories and how to book your place visit www.maritimeuk.org/awards 
To find out more about Associated British Ports visit www.abports.co.uk