Latest /
City of Glasgow College sponsor Start-up of the Year Award
City of Glasgow College sponsor Start-up of the Year Award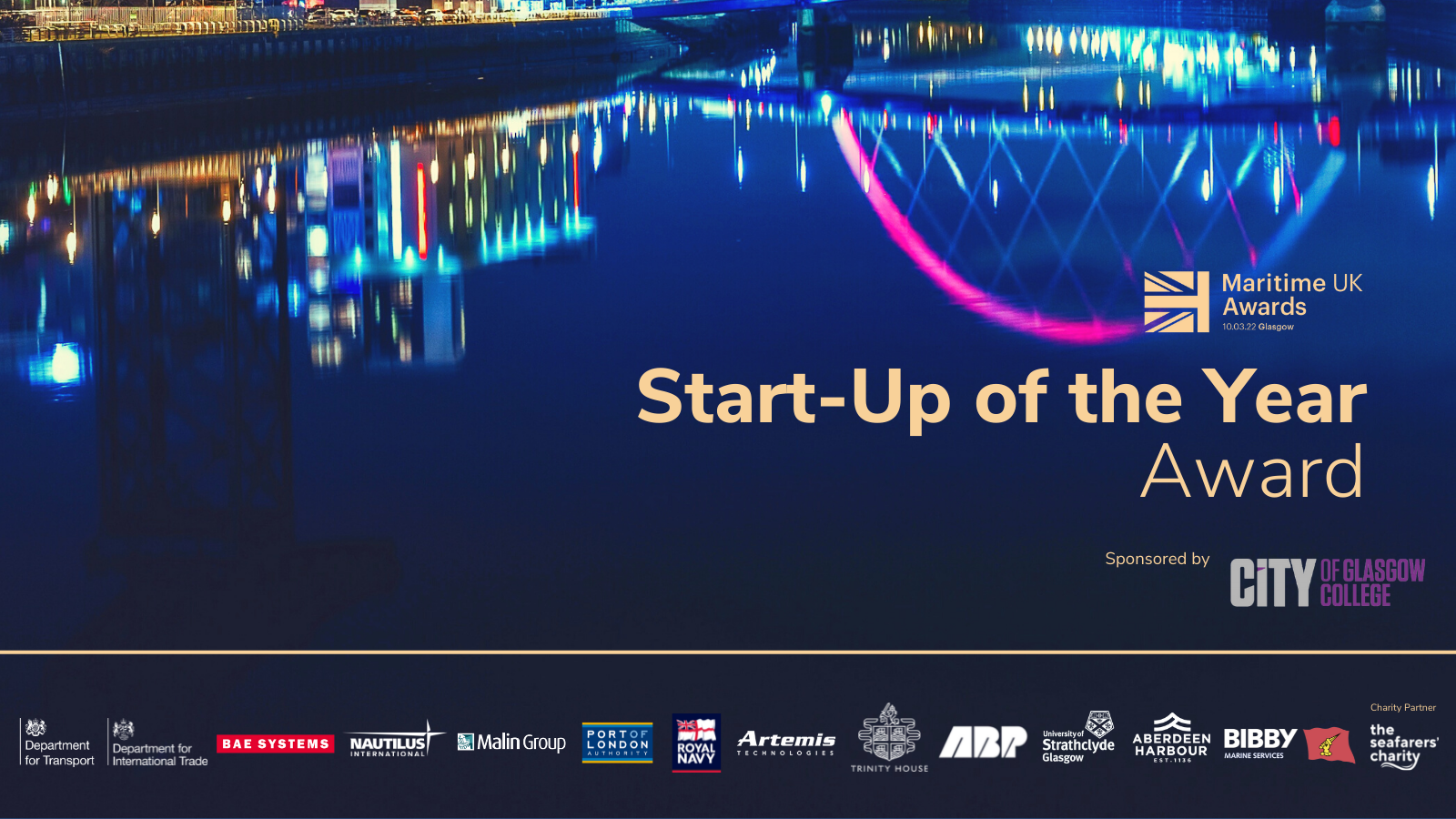 The City of Glasgow College has been announced as Category Sponsor for the Start-up of the Year Award for the third national Maritime UK Awards 2022 to be held at the Glasgow Science Centre on 10 March. 
The Maritime UK Awards recognise the very best of the UK's maritime sector, organised by industry, for the benefit of the industry. 
City of Glasgow College is Scotland's largest technical and professional skills college. Its award-winning twin-site super campus in the heart of Glasgow offers outstanding resources and opportunities for students to gain essential skills for their future careers. 
Innovative approaches to teaching and learning enable personalised development across a range of subjects on campus and online. Up to 8,000 graduates leave the college each year ready for the world of work. 
To be eligible for this award, entrants must: 
Have started to trade no earlier than three years from the date of entry. 

Be 'independently owned'. This is defined as a business that is substantially owned by its founders and/or a group of independent investors, is not quoted on the stock market or any other stock market; and is not a subsidiary or associated company of another business. 

Be UK based. 
For every category, the judges are looking for a great business. Those with excellent potential will always rank more highly in the final reckoning. This will be based on revenue growth, profitability, and major-client wins. 
Paul Little, Principal and Chief Executive, City of Glasgow College said:  
 "Our College is delighted to be presenting the award for Start-up of The Year at this year's Maritime UK Awards. As one of world's leading maritime institutions we recognise the value that new Start-up businesses can bring, particularly in the areas of new product innovation and climate change. This is extremely important now for the maritime sector as we build on actions determined during COP26."  
 "As one of the world's leading maritime institutions, our College is very proud to be part of the 2022 Maritime UK Awards which rightly celebrate and showcase all that is great about our industry. They also help set a benchmark for the industry, by highlighting the range of individuals and organisations committed to ensuring the UK maritime sector remains at the forefront of innovation and technology across the globe."  
Ben Murray, Chief Executive of Maritime UK said: 
"We're delighted to have the City of Glasgow College's support for the Start-up of the Year Award at this year's Maritime UK Awards. With significant challenges and opportunities facing our maritime sector, it's great to see that a growing number of start-up businesses are seeing their future within the sector. New thinking and ways of working are making a fundamental contribution to the success of our sector, and I'm looking forward to seeing just some of our newest start-ups in Glasgow!" 
The awards, which are open to companies from across the breadth of the maritime sector including its shipping, ports, services, engineering, and leisure marine industries, opened on 10 December, the winners of each category will be announced on 10 March at the Glasgow Science Centre. 
To find out about the 2022 awards, categories and how to book your place visit www.maritimeuk.org/awards 
To find out more about The City of Glasgow College visit https://www.cityofglasgowcollege.ac.uk/