Latest /
Meet the Finalists: Clean Maritime Operator
Meet the Finalists: Clean Maritime Operator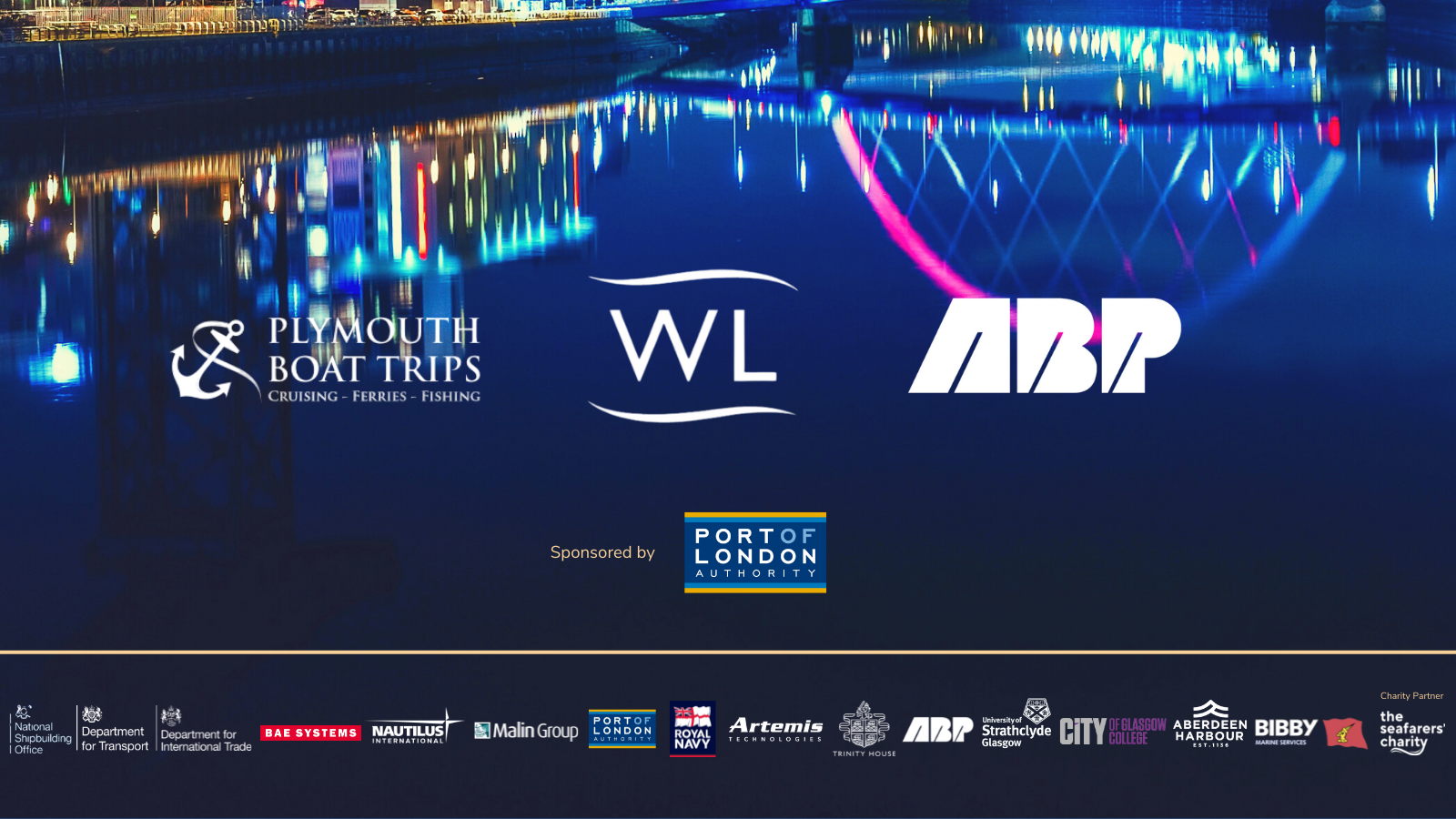 Over the coming days, Maritime UK will be profiling each of the finalists in this year's Maritime UK Awards. Winners will be announced on 10 March, live from the Glasgow Science Centre.
The Port of London Authority are the proud sponsors of the Clean Maritime Operator Award.  
Awarded to a maritime company that have taken action to move their UK operation towards zero emissions. This could be a port, shipowner or shipbuilder. 
The PLA are the custodians of the tidal Thames and operates for the benefit of customers and stakeholders. Their operations cover over 95 miles of the River Thames, from Teddington to the North Sea. They work to keep commercial and leisure safe, protect and enhance the environment, and promote the use of the river for trade and travel. They are the UK's largest port, handling more than 50 million tonnes of cargo each year, supporting more than 40,000 jobs and contributing over £4 billion to the economy annually. 
Steven Clapperton, PLA director of sustainable marine operations said: 
"We are committed to a zero-carbon future and are already playing a vital role in driving decarbonisation in energy generation, transport and industrial consumption, with our Maritime Hydrogen Highway demonstrator project, industry-leading hybrid workboat, transition to low carbon-fuels and increasing inland light freight activity. 
"We are pleased to be playing our part in recognising the hard work, commitment and efforts being made by the most motivated, committed organisations within our sector, as we jointly address the decarbonisation challenge. 
"Maritime operators represent large and diverse industrial energy consumers, and the Clean Maritime Operator Award is an opportunity to recognise the industry's leading organisations as we decarbonise our sector and collectively move to a net-zero, sustainable future." 
Highly respected experts from a variety of businesses and government departments were involved in the judging panel for this year's Maritime UK Awards, which celebrate the achievements of the UK's maritime sector, which adds £46.1bn to the UK economy every year, and supports 1.1 million jobs. 
Three strong entries have been shortlisted for the Clean Maritime Operator Award: Plymouth Boat Trips, Associated British Ports and Wightlink Ferry 
Plymouth Boat Trips is one of the City's premier water transport companies offering connecting ferries between Devon and Southeast Cornwall as well as scenic cruises, fishing trips and private charter events. With its sister company, Voyager Boatyard and local partners, Plymouth Boat Trips pioneered the UK's first, fully electric sea going vessel, e-Voyager. The innovative e-Voyager project forms part of the Company's progressive plan to convert its entire fleet to electric propulsion. 
Associated British Ports is a large UK port network, with 21 ports across the nation. ABP has invested over £250 million in new infrastructure and facilities to enhance capacity and transform its ports and terminals into resilient, low-carbon transport and energy hubs. ABP continues to demonstrate its commitment to decarbonising operations, creating more sustainable, cleaner supply chains and investing in alternative and renewable energy generation. 
Wightlink Ferries does all it can to respect and protect the Solent's magnificent marine environment. It is proud to connect the Isle of Wight with the mainland, carrying more than four million people for leisure, pleasure and business every year, along with much of the Island's freight. Wightlink's flagship is England's first large hybrid ferry, Victoria of Wight, and the company is now planning to build an all-electric ship. Wightlink is aiming for net zero carbon emissions in 10 years' time by converting the rest of the fleet to electric or hybrid power and generating power onsite. 
Sarah Kenny, Chair of Maritime UK, said: 
"We're delighted to announce the finalists for the Maritime UK Awards 2022. We were absolutely blown away by the number and quality of submissions this year. Organisations and individuals across the breadth of the maritime sector are making significant progress toward our shared Maritime 2050 ambitions, and this is certainly an exciting time to be in the maritime sector. 
"Maritime is a sector that is now being recognised as critical to the country's prosperity, sustainability, resilience and future. We're a sector that makes a significant contribution to each and every part of the United Kingdom, and Glasgow is no exception. In Glasgow and Scotland as a whole, we have an incredibly compelling maritime proposition as the UK's second-largest cluster. It offers Europe's largest ship management cluster, world class naval ship design, build and support, globally recognised support to offshore energy operations, world-class nautical training and maritime universities and academics. 
"Congratulations to everyone that entered the awards, and in particular to our finalists. I look forward to celebrating our tremendous maritime sector in Glasgow!" 
The 2022 Maritime UK Awards are being hosted at the Glasgow Science Centre on 10 March.