Latest /
Meet the Finalists: Coastal Powerhouse Award
Meet the Finalists: Coastal Powerhouse Award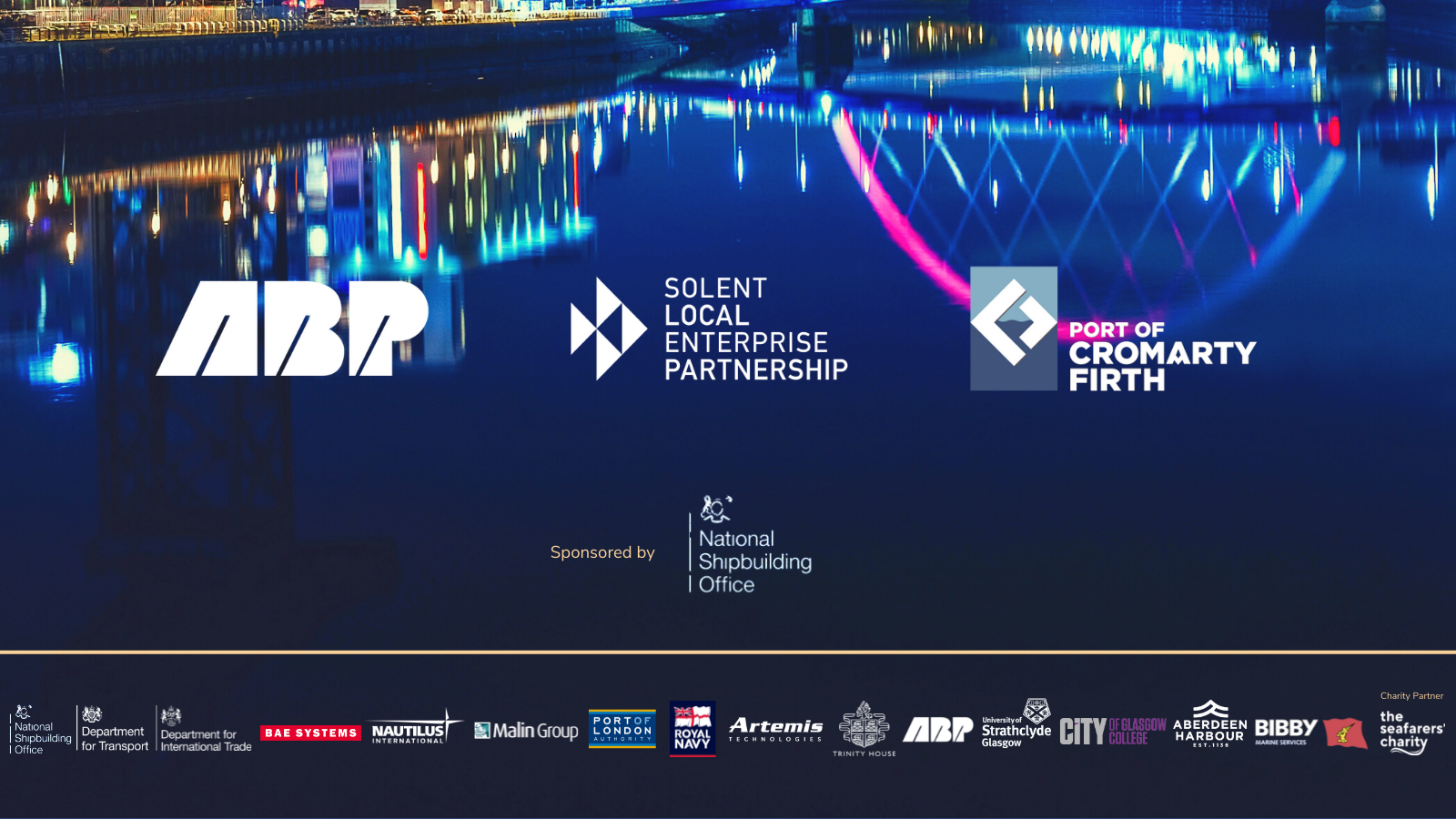 Over the coming days, Maritime UK will be profiling each of the finalists in this year's Maritime UK Awards. Winners will be announced on 10 March, live from the Glasgow Science Centre. 
The National Shipbuilding Office are the proud sponsors of the Coastal Powerhouse Award.  
Open to business, charity, organisation or a cohort of any size, this award will be made to those that have proven themselves as a driver or catalyst for growth within a coastal community. Your values, passion and vision are helping transform your community into a Coastal Powerhouse, and this award will bring the recognition you deserve. 
Highly respected experts from a variety of businesses and government departments were involved in the judging panel for this year's Maritime UK Awards, which celebrate the achievements of the UK's maritime sector, which adds £46.1bn to the UK economy every year, and supports 1.1 million jobs. 

Three strong entries have been shortlisted: Associated British Ports, Solent LEP and Port of Cromarty Firth 
As a large UK ports group, Associated British Ports have launched a comprehensive growth strategy focused on delivering a wider range of port services in the UK. ABP has invested over £250 million in new infrastructure and facilities to enhance the capacity of its ports and transform them into resilient, low-carbon transport and energy hubs. ABP Lowestoft contributes £360 million to the UK economy every year, supporting 3,700 jobs in the region and 5,300 jobs nationally. ABP proudly recognises the Port of Lowestoft as a beacon investment for the region.   
The Solent Local Enterprise Partnership is a partnership between business, education and local authorities, playing a leading role in determining the economic priorities for the Solent area. Having established Maritime UK Solent in 2021, the LEP is laser focused on championing the region as a globally significant maritime cluster. Positioning the Solent as the UK's capital of coastal renaissance, the LEP aims to harness new technologies and sustainable approaches to revitalise the regions diverse coastal communities. 
Port of Cromarty Firth is a smart, secure, sustainable open Trust Port. A hub of economic activity, generating £275m-a-year for the local economy. The port transformed its own infrastructure and led new collaborations that have dramatically changed the landscape of Highlands energy generation. They have spent £50m developing infrastructure to support rapid expansion of multi-billion pound offshore renewable energy projects providing significant economic momentum and job opportunities in post-COVID, post-Brexit and post-North Sea Oil Scotland. 
Sarah Kenny, Chair of Maritime UK, said: 
"We're delighted to announce the finalists for the Maritime UK Awards 2022. We were absolutely blown away by the number and quality of submissions this year. Organisations and individuals across the breadth of the maritime sector are making significant progress toward our shared Maritime 2050 ambitions, and this is certainly an exciting time to be in the maritime sector. 
"Maritime is a sector that is now being recognised as critical to the country's prosperity, sustainability, resilience and future. We're a sector that makes a significant contribution to each and every part of the United Kingdom, and Glasgow is no exception. In Glasgow and Scotland as a whole, we have an incredibly compelling maritime proposition as the UK's second-largest cluster. It offers Europe's largest ship management cluster, world class naval ship design, build and support, globally recognised support to offshore energy operations, world-class nautical training and maritime universities and academics. 
"Congratulations to everyone that entered the awards, and in particular to our finalists. I look forward to celebrating our tremendous maritime sector in Glasgow!" 
The 2022 Maritime UK Awards are being hosted at the Glasgow Science Centre on 10 March.