Latest /
Meet the Finalists: Diversity Champion Award
Meet the Finalists: Diversity Champion Award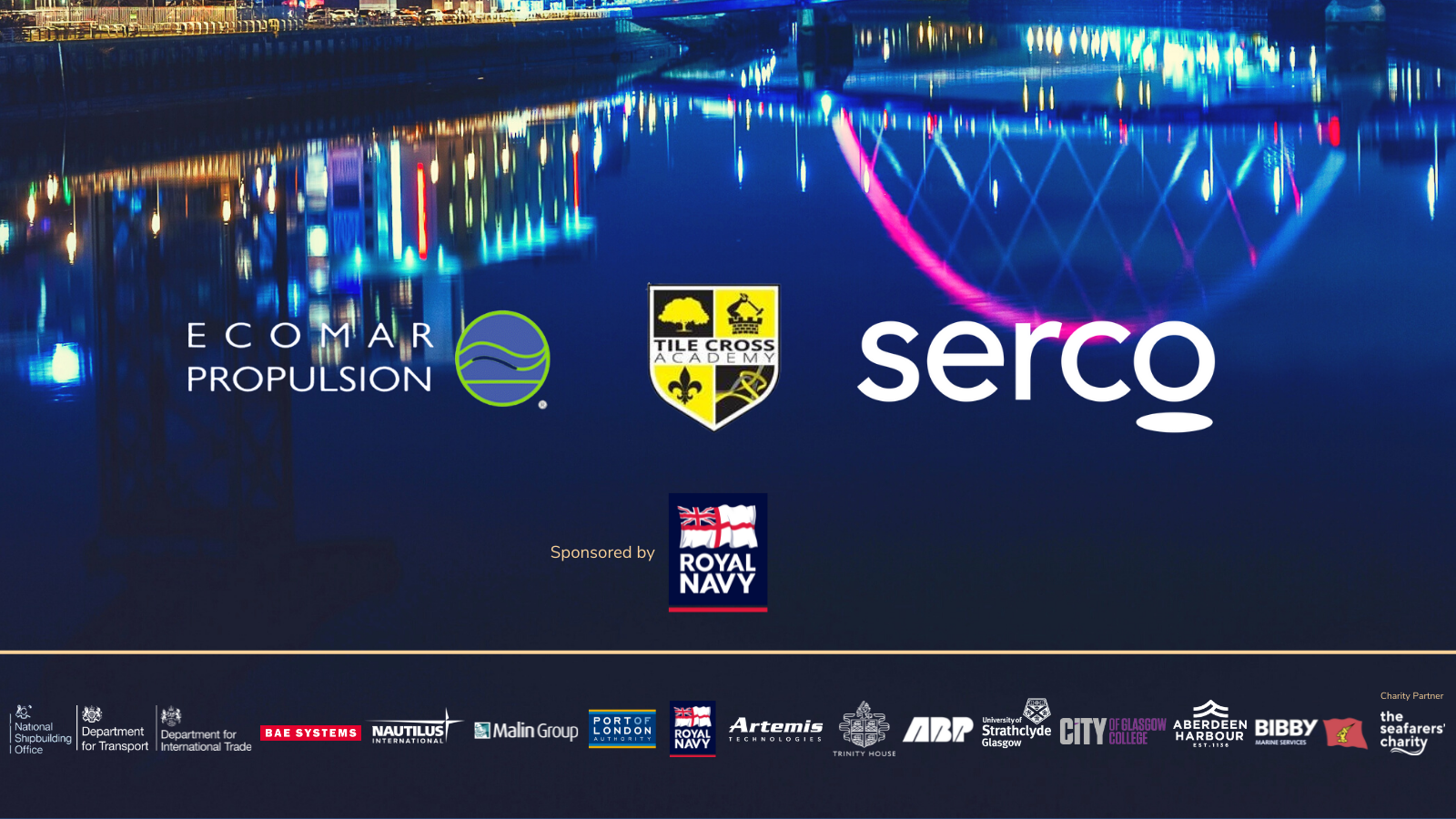 Over the coming days, Maritime UK will be profiling each of the finalists in this year's Maritime UK Awards. Winners will be announced on 10 March, live from the Glasgow Science Centre.
The Royal Navy are the proud sponsor of the Diversity Champion category.  
Open to business, charity or organisation of any size, the winner will be able to demonstrate a true commitment to diversity. They will be able to evidence their work to create a diverse workforce including through collaborating with other businesses, charities and organisations to share best practices. 
The Royal Navy is key to Britain's prosperity and success as a maritime nation, helping stabilise conditions at sea and keeping trade, the lifeblood of the UK economy, flowing. Focused on the sustainable use of the sea in the future, the Royal Navy just introduced their greenest and most efficient ship, the HMS Tamar, which helps cut carbon emissions and contributes to a wider policy of countering climate change. 
The Royal Navy has chosen to sponsor this award because we strive to be a leader in Diversity as an employer.  We also want to encourage, and reward, those companies that are also leading the way in making the Maritime Sector an inclusive working environment. 
The Maritime Sector has a variety of roles and should be welcoming to all potential employees from all backgrounds.  The Royal Navy prides itself in having a Diverse workforce 
Highly respected experts from a variety of businesses and government departments were involved in the judging panel for this year's Maritime UK Awards, which celebrate the achievements of the UK's maritime sector, which adds £46.1bn to the UK economy every year, and supports 1.1 million jobs. 
Three strong entries have been shortlisted for the Diversity Champion Award: Serco, Tile Cross Academy and Ecomar. 
Serco provides marine services for the Royal Navy, operating 100 vessels from five sites around the UK, working in British waters and around the world. Through their newly founded Serco Women in Defence Network and our extensive work in the careers and apprenticeship space, we are continuing to inspire and encourage others to take an active role in diversity and inclusion initiatives, opening up the conversation and generating new ideas to promote an inclusive culture and more diverse workforce. 
Tile Cross Academy is an 11 – 16 comprehensive school serving one of the most disadvantaged communities in Birmingham. The school's 'City to Sea' programme promotes social mobility by introducing the pupils to the wide range of opportunities in the Maritime Industry.  By working with partners including the Royal Navy, Sea Cadets, UK Sailing Academy, and the 1851 Trust, pupils get first hand experiences and the opportunity to meet adult role models from a wide variety of career pathways. 
Ecomar Propulsion is a UK based SME which develops and manufactures zero emission propulsion systems. At Ecomar several nationalities are represented as well as a mixed workforce and those with disabilities. Ecomar has made it company policy to recruit as diverse a team as possible, offering opportunities from new graduates to those over 60. 30% of team were unemployed on applying with the rest of making a leap of faith into this new and exciting industry. 
 Sarah Kenny, Chair of Maritime UK, said: 
"We're delighted to announce the finalists for the Maritime UK Awards 2022. We were absolutely blown away by the number and quality of submissions this year. Organisations and individuals across the breadth of the maritime sector are making significant progress toward our shared Maritime 2050 ambitions, and this is certainly an exciting time to be in the maritime sector. 
"Maritime is a sector that is now being recognised as critical to the country's prosperity, sustainability, resilience and future. We're a sector that makes a significant contribution to each and every part of the United Kingdom, and Glasgow is no exception. In Glasgow and Scotland as a whole, we have an incredibly compelling maritime proposition as the UK's second-largest cluster. It offers Europe's largest ship management cluster, world class naval ship design, build and support, globally recognised support to offshore energy operations, world-class nautical training and maritime universities and academics. 
"Congratulations to everyone that entered the awards, and in particular to our finalists. I look forward to celebrating our tremendous maritime sector in Glasgow!" 
The 2022 Maritime UK Awards are being hosted at the Glasgow Science Centre on 10 March.