Latest /
Meet the Finalists: Maritime 2050 Award
Meet the Finalists: Maritime 2050 Award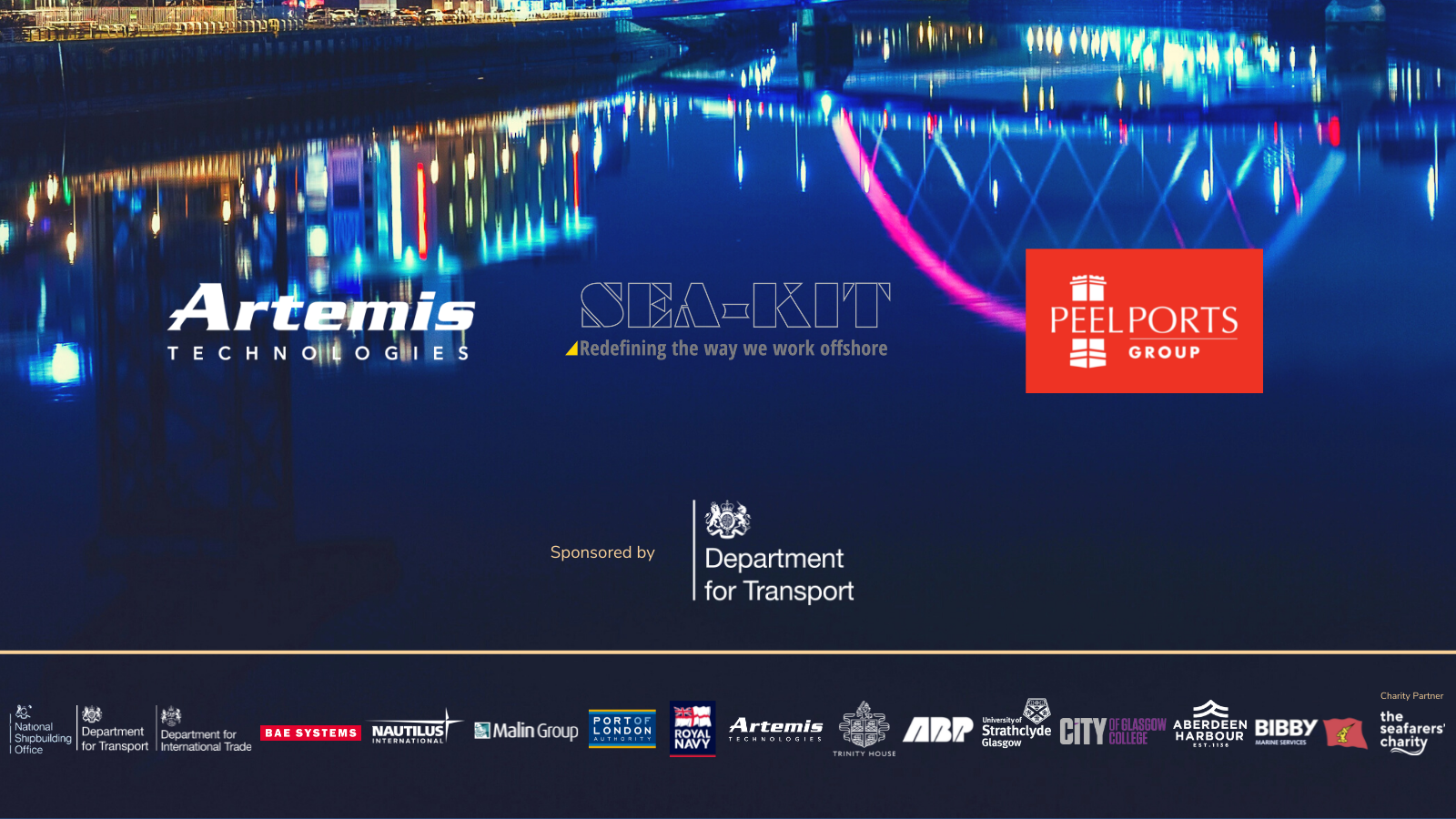 Over the coming days, Maritime UK will be profiling each of the finalists in this year's Maritime UK Awards. Winners will be announced on 10 March, live from the Glasgow Science Centre.
The Department for Transport are the proud sponsors of the Maritime 2050 Award.  
Open to businesses of any size, this award will be made to a business that is taking steps to capitalise upon the opportunities presented within Maritime 2050. 
"DfT is sponsoring the awards to demonstrate its support for our partners and the importance of collaboration. The Maritime sector has faced unprecedented challenges over the last two years, yet it has managed to overcome these and make large strides forward. The resilience and innovation shown are remarkable and this event is a perfect opportunity for us to show our pride in the UK's Maritime industry. It is a privilege to celebrate the successes of the last year alongside industry, which include hosting the COP26 summit and London International Shipping Week, and progress on maritime decarbonisation through our Clean Maritime competitions. - Victoria Race, Deputy Director of Strategy and Programmes (Maritime, DfT) 
Highly respected experts from a variety of businesses and government departments were involved in the judging panel for this year's Maritime UK Awards, which celebrate the achievements of the UK's maritime sector, which adds £46.1bn to the UK economy every year, and supports 1.1 million jobs. 
Three strong entries have been shortlisted for the Maritime 2050 Award: Artemis Technologies, Peel Ports and SEA-KIT International. 
Building on its high-performance background, Artemis Technologies is on a mission to lead the decarbonisation of the maritime industry through the design and development of transformative technologies and zero-emission vessels such as their Artemis eFoiler ®. Artemis Technologies is driving several key Maritime 2050 themes including Technology, People, Environment and UK competitive advantage, creating disruptive maritime technologies that will deliver future export led growth. 
Peel Ports group is a UK port operator, handling 70 million tonnes of cargo a year across 7 locations in the North West and East Coasts of England, West coast of Scotland and the Republic of Ireland. Peel Ports is supporting the Maritime 2050 strategic objectives through a sustainable and resilient approach to growing business and supporting communities. Amongst many other projects, it has committed to becoming a net zero port operator by 2040 and has received a number of accolades for its approach to caring for the environment. 
SEA-KIT International is a British SME providing hi-tech, un-crewed surface vessel solutions to the maritime and research industries. The company designed and built the UK's first successful long range, over the horizon USV proving that USVs can perform the tasks of crewed vessels safely and for a fraction of the cost. Their team is sharply focused on net zero and work continues with a hydrogen fuel cell project to demonstrate zero emission maritime operations. 
 Sarah Kenny, Chair of Maritime UK, said: 
"We're delighted to announce the finalists for the Maritime UK Awards 2022. We were absolutely blown away by the number and quality of submissions this year. Organisations and individuals across the breadth of the maritime sector are making significant progress toward our shared Maritime 2050 ambitions, and this is certainly an exciting time to be in the maritime sector. 
"Maritime is a sector that is now being recognised as critical to the country's prosperity, sustainability, resilience and future. We're a sector that makes a significant contribution to each and every part of the United Kingdom, and Glasgow is no exception. In Glasgow and Scotland as a whole, we have an incredibly compelling maritime proposition as the UK's second-largest cluster. It offers Europe's largest ship management cluster, world class naval ship design, build and support, globally recognised support to offshore energy operations, world-class nautical training and maritime universities and academics. 
"Congratulations to everyone that entered the awards, and in particular to our finalists. I look forward to celebrating our tremendous maritime sector in Glasgow!" 
The 2022 Maritime UK Awards are being hosted at the Glasgow Science Centre on 10 March.