Latest /
Meet the Judges: Ramin Hassan
Meet the Judges: Ramin Hassan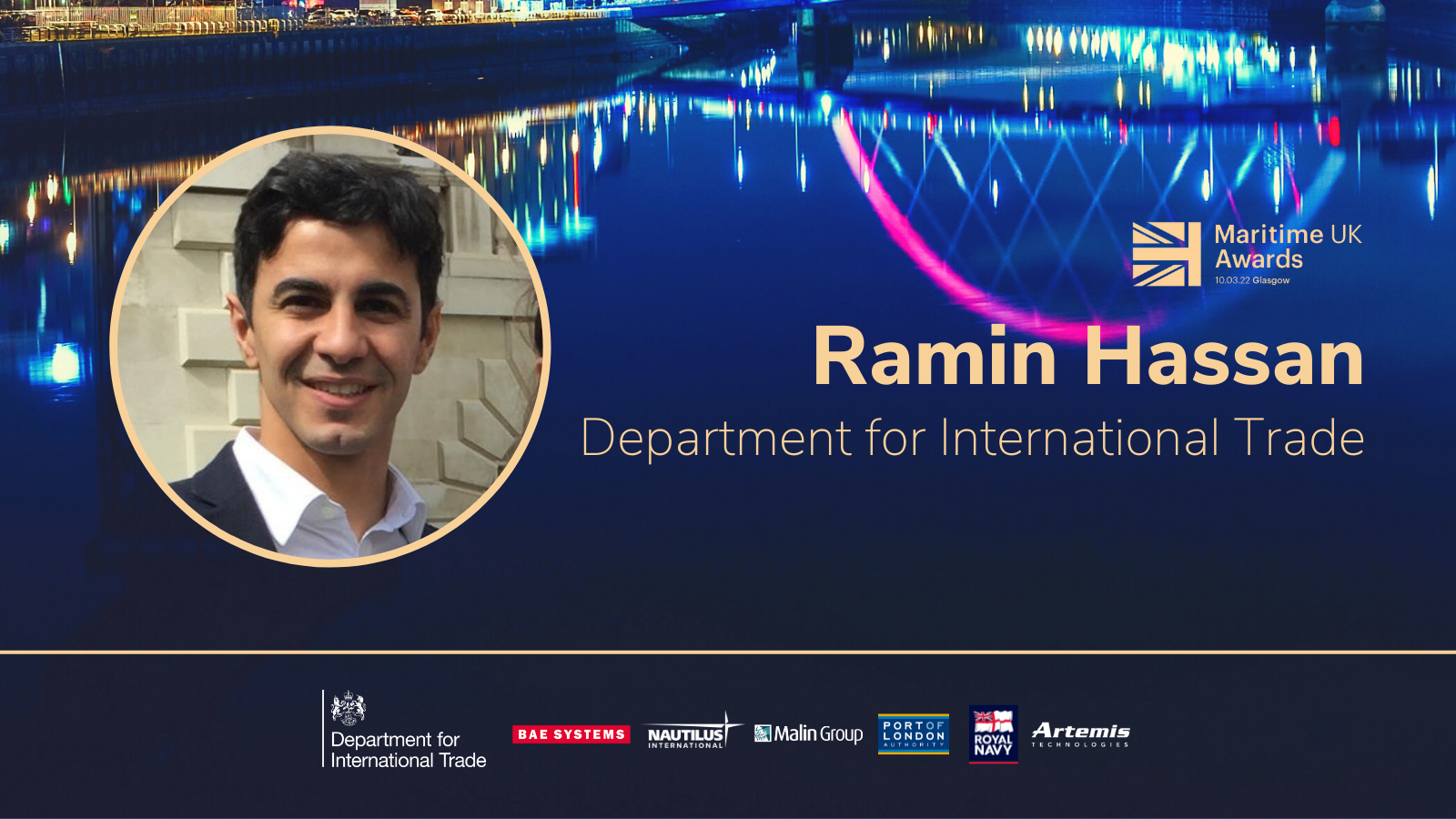 Ramin Hassan is Deputy Director for Shipbuilding at the UK Department for International Trade. He joined the Civil Service in 2007 and has served in a range of policy, operations, and diplomatic roles, including four years as Director of Trade and Investment at the British Embassy in Colombia. Ramin read English Literature at Cambridge University before completing an MA in International Relations at the School of Oriental and African Studies in London.
On the Maritime UK Awards, Ramin says:

"I am delighted to join the judging panel for the Maritime UK Awards. The maritime industry is a hugely important platform for global trade and a key part of the journey to net zero. It is a real privilege to learn about brilliant UK companies forging a path to global success and consider how the Department for International Trade can support their access to international opportunity."