Latest /
News: Meet the Finalists - Clean Maritime Enabler
News: Meet the Finalists - Clean Maritime Enabler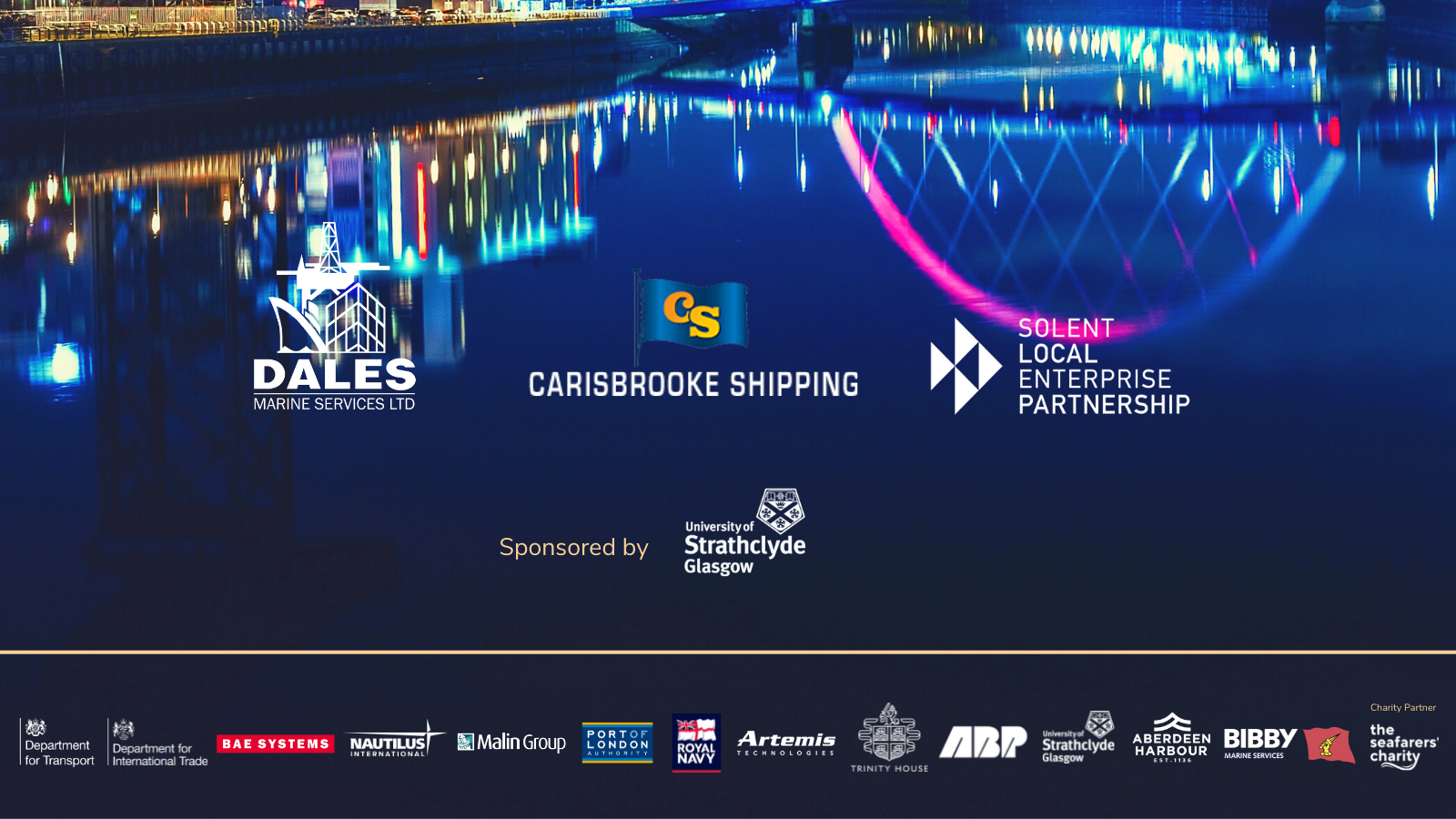 Over the coming days, Maritime UK will be profiling each of the finalists in this year's Maritime UK Awards. Winners will be announced on 10 March, live from the Glasgow Science Centre. Book your place here.
The University of Strathclyde are the proud sponsors of the Clean Maritime Enabler Award.  
Clean Maritime Enabler Award  will be awarded to a company or body that are working to support green innovation in the UK maritime sector, through financing or services. 
Highly respected experts from a variety of businesses and government departments were involved in the judging panel for this year's Maritime UK Awards, which celebrate the achievements of the UK's maritime sector, which adds £46.1bn to the UK economy every year, and supports 1.1 million jobs. 

Three strong entries have been shortlisted for the Clean Maritime Enabler Award: Dales Marine Services, Carisbrooke Shipping and Solent LEP.
Dales Marine Services
Dales Marine Services (Dales Marine) has been servicing the shipping, oil and gas, chemical, aquaculture and power generation industries with bespoke ship support and engineering services by providing specialist shipping solutions in dry dock and steelwork, maintenance and ship repair. 
Carisbrooke Shipping 

Carisbrooke Shipping was established in 1969 and is based in Cowes on the Isle of Wight. They currently own or manage a fleet of 30+ general cargo, multi-purpose and bulk carriers, many of which evolved in-house and incorporate innovative bow design and hydrodynamic hull forms.
Solent LEP
The Solent Local Enterprise Partnership (LEP) was formed after the Government offered local areas the opportunity to take control of their future economic development. It is a locally-owned partnership between businesses and local authorities and plays a central role in determining local economic priorities and undertaking activities to drive economic growth and the creation of local jobs.

Sarah Kenny, Chair of Maritime UK, said: 
"We're delighted to announce the finalists for the Maritime UK Awards 2022. We were absolutely blown away by the number and quality of submissions this year. Organisations and individuals across the breadth of the maritime sector are making significant progress toward our shared Maritime 2050 ambitions, and this is certainly an exciting time to be in the maritime sector. 
"Maritime is a sector that is now being recognised as critical to the country's prosperity, sustainability, resilience and future. We're a sector that makes a significant contribution to each and every part of the United Kingdom, and Glasgow is no exception. In Glasgow and Scotland as a whole, we have an incredibly compelling maritime proposition as the UK's second-largest cluster. It offers Europe's largest ship management cluster, world class naval ship design, build and support, globally recognised support to offshore energy operations, world-class nautical training and maritime universities and academics. 
"Congratulations to everyone that entered the awards, and in particular to our finalists. I look forward to celebrating our tremendous maritime sector in Glasgow!" 
The 2022 Maritime UK Awards are being hosted at the Glasgow Science Centre on 10 March. To book your place click here.