Latest /
News: The Port of London Authority sponsors the Department for Transport's Clean Maritime Operator Award
News: The Port of London Authority sponsors the Department for Transport's Clean Maritime Operator Award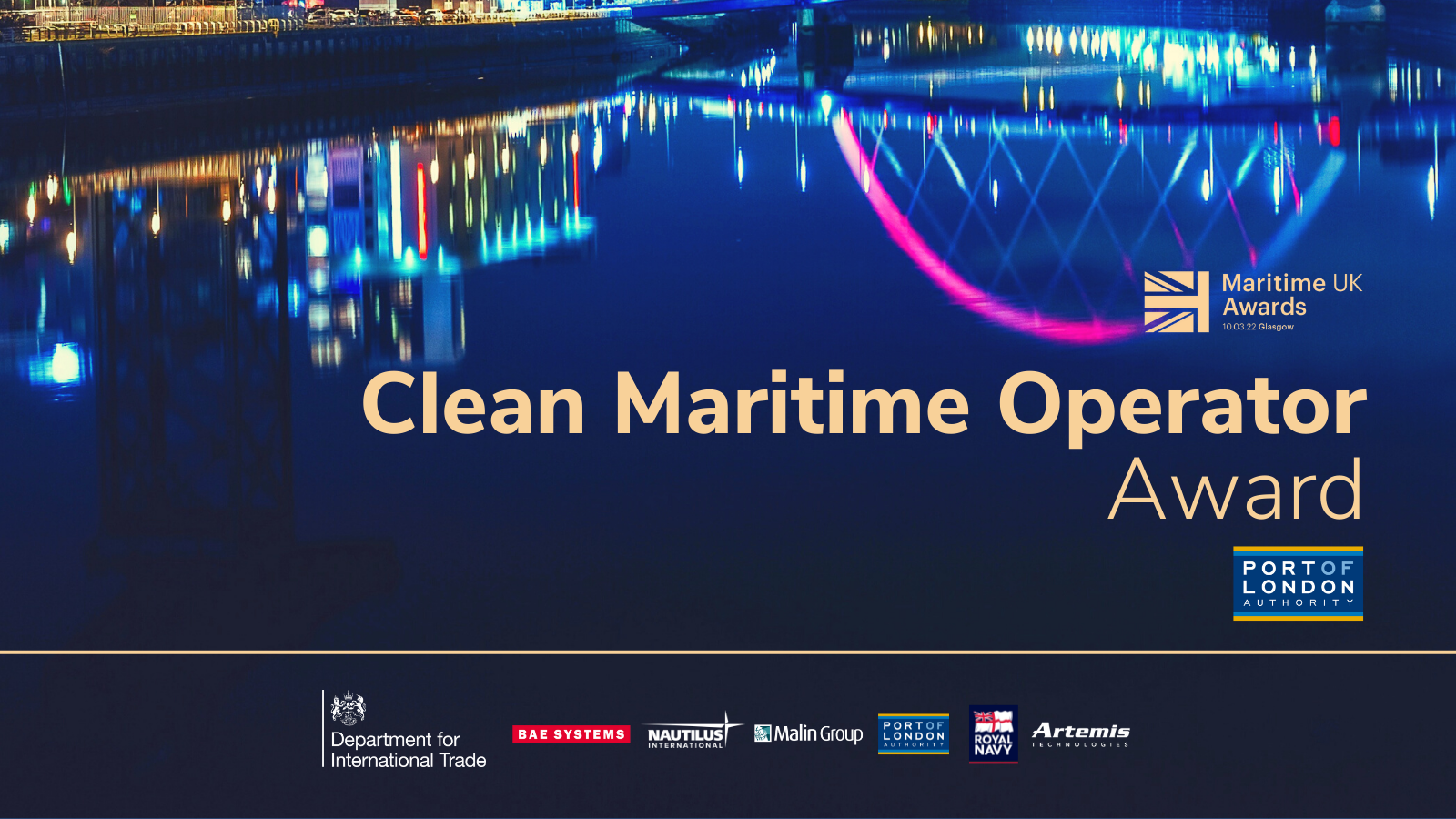 The Port of London Authority (PLA) has been announced as Category Sponsor for the Clean Maritime Operator Award for the third national Maritime UK Awards to be held at the Glasgow Science Centre on 10 March.
The Maritime UK Awards, recognise the very best of the UK's maritime sector, organised by industry, for the benefit of the industry.
The PLA are the custodians of the tidal Thames and operates for the benefit of customers and stakeholders. Their operations cover over 95 miles of the River Thames, from Teddington to the North Sea. They work to keep commercial and leisure safe, protect and enhance the environment, and promote the use of the river for trade and travel. They are the UK's largest port, handling more than 50 million tonnes of cargo each year, supporting more than 40,000 jobs and contributing over £4 billion to the economy annually.
Steven Clapperton, PLA director of sustainable marine operations said,
"We are committed to a zero-carbon future and are already playing a vital role in driving decarbonisation in energy generation, transport and industrial consumption, with our Maritime Hydrogen Highway demonstrator project, industry-leading hybrid workboat, transition to low carbon-fuels and increasing inland light freight activity.
"We are pleased to be playing our part in recognising the hard work, commitment and efforts being made by the most motivated, committed organisations within our sector, as we jointly address the decarbonisation challenge.
"Maritime operators represent large and diverse industrial energy consumers, and the Clean Maritime Operator Award is an opportunity to recognise the industry's leading organisations as we decarbonise our sector and collectively move to a net-zero, sustainable future."
Ben Murray, Chief Executive of Maritime UK said,
"We are delighted to have the PLA sponsor the Department for Transport's Clean Maritime Operator Award. Our sector is committed to getting to net-zero by 2050 and in recent months we have seen some world-leading projects and developments by operators across the sector. The awards provide an opportunity to showcase those, make connections and help drive the sector forward in pursuit of its shared objective to decarbonise."
The awards, which are open to companies from across the breadth of the maritime sector including its shipping, ports, services, engineering, and leisure marine industries, opened on 10 December and applications are already piling in. Submissions close on 28 January.
To find out about the 2022 awards, the categories, sponsorship opportunities and how to enter visit www.maritimeuk.org/awards
To find out more about the Port of London Authority visit http://www.pla.co.uk/