Latest /
Trinity House sponsors Future Skills Award
Trinity House sponsors Future Skills Award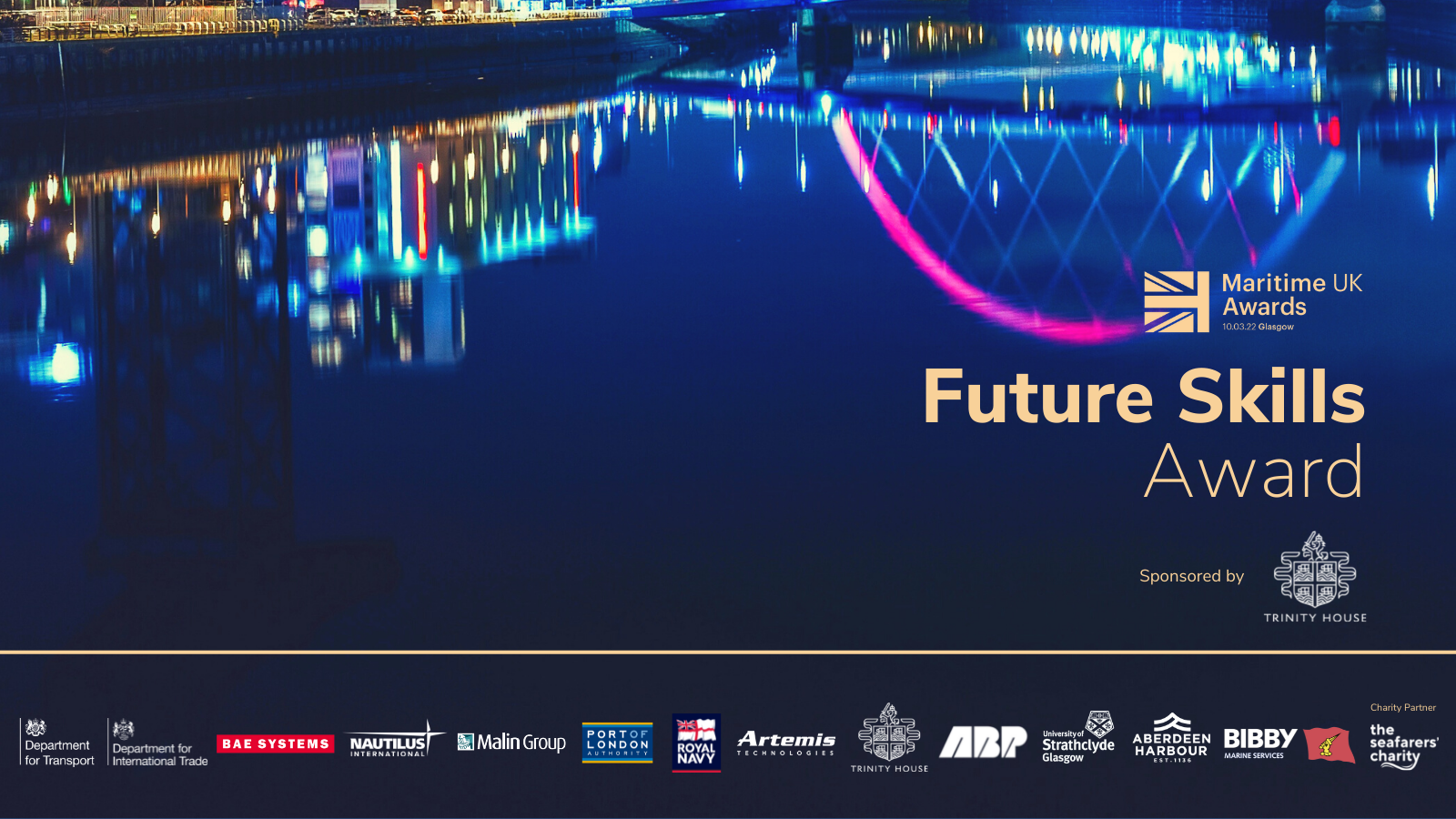 Trinity House has been announced as Category Sponsor for the Future Skills Award for the third national Maritime UK Awards 2022 to be held at the Glasgow Science Centre on 10 March. 
The Maritime UK Awards recognise the very best of the UK's maritime sector, organised by industry, for the benefit of the industry. 
Trinity House is a charity dedicated to safeguarding shipping and seafarers, providing education, support and welfare to the seafaring community with a statutory duty as a General Lighthouse Authority to deliver a reliable, efficient and cost-effective aids to navigation service for the benefit and safety of all mariners.
Captain Ian McNaught CVO, Deputy Master the Corporation of Trinity House said: 
"Trinity House has promoted standards and safety at sea throughout our history. Training and development of the skills needed to operate ships in the fast-changing maritime environment is absolutely essential and as ship operators and a major maritime charity we are delighted to have this opportunity to encourage delivery of the future skills needed in our industry.  
"Technology has traditionally outstripped our ability to identify the skills needed to maximise the benefits. It is essential we match the technological innovation in the industry with nimble identification of the skills requirement and innovative training methods.  
"The awards encourage members of the industry to compete and drive up standards and promote collaboration. The awards ceremony is a celebration of the energy in the industry and an opportunity to applaud success."  
Ben Murray, Chief Executive of Maritime UK said: 
 "We are delighted to have Trinity House's support for the Future Skills Award at the Maritime UK Awards. Very few discussions take place across the sector without a reference to the skills requirements to underpin our future transition and growth. There are some fantastic projects under way to ensure we rise to that challenge, and we're very excited to see those in the spotlight in Glasgow." 
The awards, which are open to companies from across the breadth of the maritime sector including its shipping, ports, services, engineering, and leisure marine industries, opened on 10 December, the winners of each category will be announced on 10 March at the Glasgow Science Centre. 
To find out about the 2022 awards, categories and how to book your place visit https://www.maritimeuk.org/awards-2022/ 
To find out more about Trinity House visit www.trinityhouse.co.uk