Latest /
The University of Strathclyde sponsor the Clean Maritime Enabler Award
The University of Strathclyde sponsor the Clean Maritime Enabler Award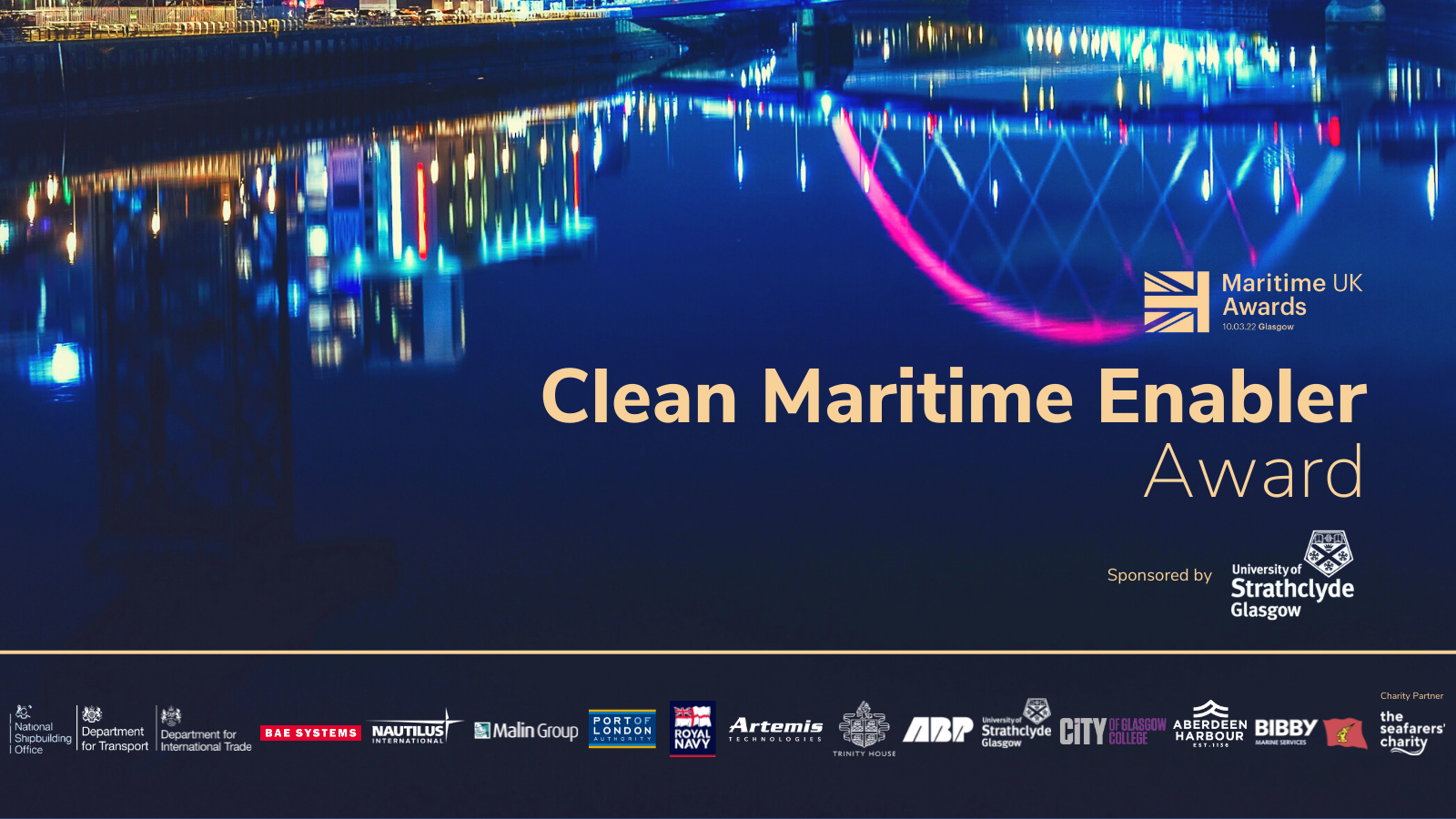 The University of Strathclyde has been announced as Category Sponsor for the Clean Maritime Enabler Award for the third national Maritime UK Awards 2022 to be held at the Glasgow Science Centre on 10 March. 
The Maritime UK Awards recognise the very best of the UK's maritime sector, organised by industry, for the benefit of the industry. 
The Clean Maritime Enabler Award will be awarded to a company or body that are working to support green innovation in the UK maritime sector, through financing or services. 
The University of Strathclyde is a public research university located in Glasgow, Scotland. Founded in 1796 as the Andersonian Institute, it is Glasgow's second-oldest university. They are a world-leading centre of marine technology, include naval architecture, ocean & marine Engineering. 
Atilla Incecik, Professor of Offshore Engineering and Associate Principal (Internationalisation) said:  
"We're pleased to be sponsoring the awards to promote and to celebrate the success of our world-leading maritime industry which is innovative and competitive. 
"The shipping industry is responsible for around 950 tonnes of CO2 annually which is about 2.5% of the world's total CO2. The 'Clean Maritime Enabler' category that I am sponsoring is important for the sector to celebrate and to promote the maritime industry's and universities' achievements towards significantly reducing CO2 emissions. 
"It is very fitting that this Award ceremony is being held in Glasgow where there are a very large number of shipping companies, world-class ship and offshore design and consultancy companies and naval shipyards as well as maritime education establishments." 
Ben Murray, Chief Executive of Maritime UK said: 
"We are delighted to have the University of Strathclyde's support for the Clean Maritime Enabler category. The sector is committed to decarbonisation, and since we last met in Plymouth, there have been significant strides by companies and organisations across the breadth of the sector. But to accelerate our progress toward net zero, we need to work closer together than ever, and these awards will showcase some of the partners playing a key role in enabling our transition. We're looking forward to celebrating this progress and bringing the sector together so that new connections can be made, and together, we can accelerate our decarbonisation journey." 
The awards, which are open to companies from across the breadth of the maritime sector including its shipping, ports, services, engineering, and leisure marine industries, opened on 10 December, the winners of each category will be announced on 10 March at the Glasgow Science Centre. 
To find out about the 2022 awards, categories and finalists visit www.maritimeuk.org/awards 
To find out more about the University of Strathclyde visit www.strath.ac.uk