Build Back Better: What does it mean for maritime?
Published:19 Apr 2021
Last updated:4 May 2021

Address
Virtual
UK


Start Date
11 May 2021

End date
11 May 2021

Time
3:30 p.m. - 5 p.m.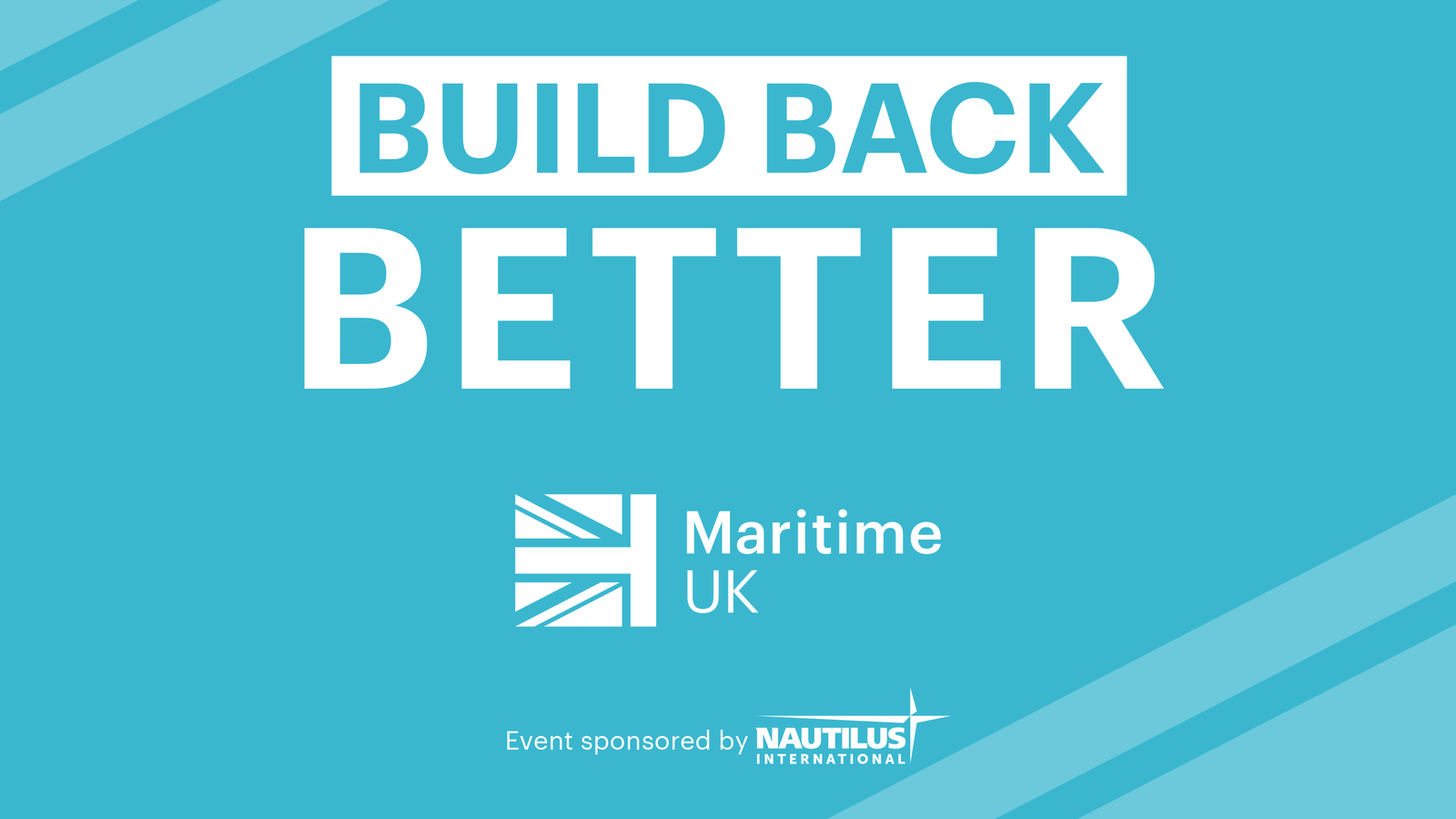 As the UK looks to restart the economy and plan ahead for the nation's recovery from the outbreak of the Covid-19 pandemic and its consequences, some fundamental reassessments must be made to understand how to best support such a recovery across the economy. This crucially includes the maritime sector and the contributions it can make to 'building back better'. 
Organised by Maritime UK, this webinar will hear from leading industry experts to understand more about current priorities for future progress, and what is required from the maritime sector to ensure that the recovery from Covid-19 is as progressive and sustainable as possible; in regard to shorter term priorities such as job security and recruitment, as well as longer term considerations around green growth, innovation and opportunity for coastal communities. 
The panel of speakers will be exploring what 'building back better' means, both for the sector itself and the wider economy which it supports. 
The event will set the scene for Maritime UK's Maritime 2050 Conference, set to take place on 25 June, where the longer-term ambitions of both industry and government will be explored in more details against the backdrop of the recommendations set out in the Maritime 2050 strategy in 2019. 
The event will be moderated by Maritime UK Chair, Sarah Kenny, and feature the following speakers:
Mark Dickinson, Nautilus International General Secretary and Maritime UK Director
Robert Courts MP, Maritime Minister, Department for Transport
Anne-Marie Mountifield, Solent LEP CEO and Maritime UK Director
Tim Morris, UK Major Ports Group CEO and Maritime UK Director
Peter Aylott, Director of Policy, UK Chamber of Shipping 
Brian Johnson, CEO, Maritime & Coastguard Agency 
We are grateful to Nautilus International for sponsoring this event. 
Register