Pride in Maritime Network Meeting - 10 May 2023
Published:10 Nov 2022
Last updated:9 May 2023

Address
Shipowner Club, London and Online
UK


Start Date
10 May 2023

End date
10 May 2023

Time
10:30 a.m. - 12:30 p.m.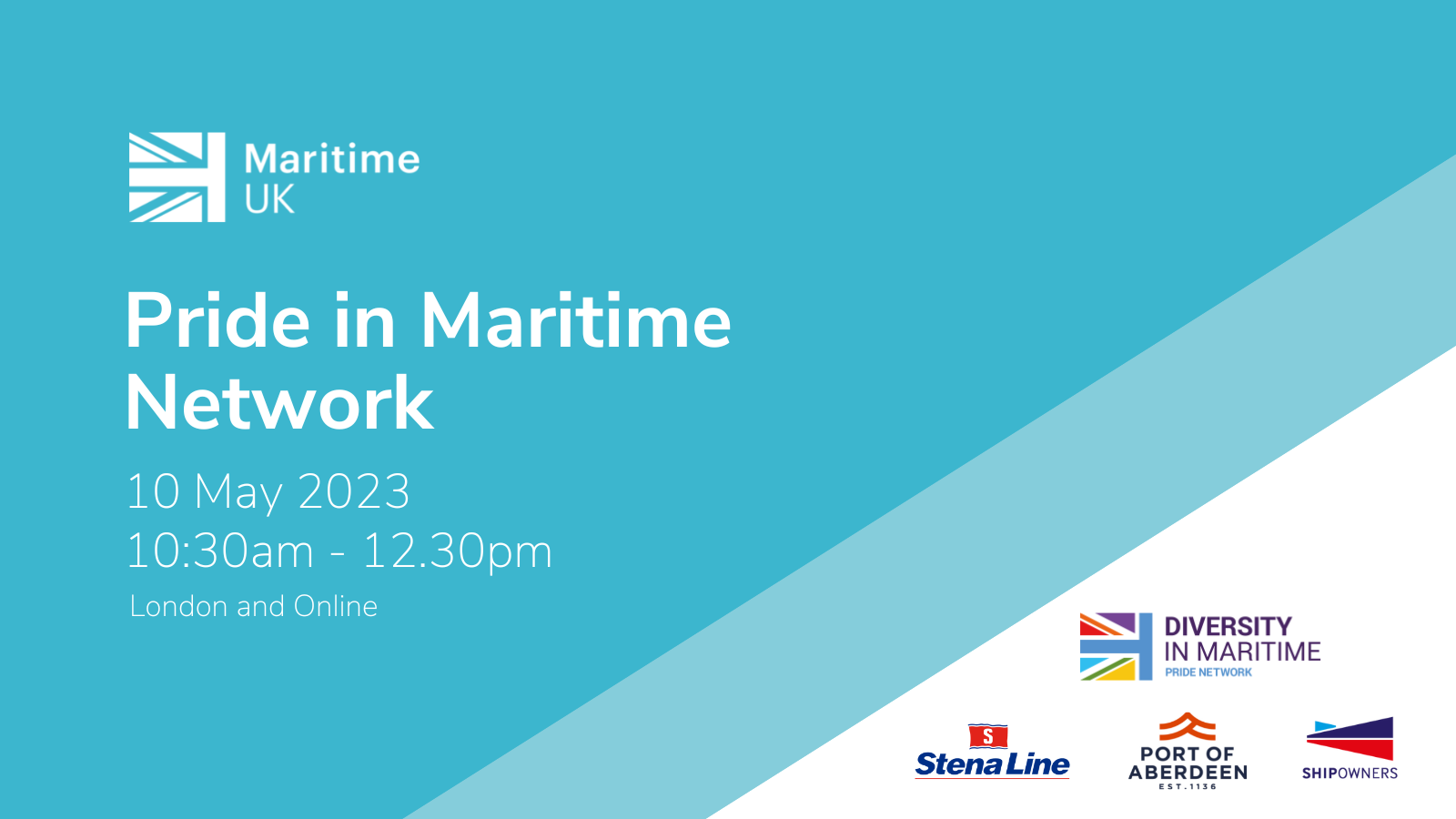 Join us for our second Pride in Maritime Network meeting for 2023. We will be reflecting on Pride in Maritime Day and discussing plans for Pride month.
This meeting will be hybrid. We are grateful to Shipowners Club for hosting this event.
Pride in Maritime Network meeting
10 May 2023
Agenda

Welcome and introductions
An introduction to The Shipowners' Club
This is my story
Individual/Company updates
Pride Month 2023
Future Pride in Maritime events
Any other business
In-person attendance is now full, please register to attend online.