UK Chamber of Shipping Safety Culture Conference 2023
Published:26 Sep 2023
Last updated:26 Sep 2023

Address
Bristol Harbour Hotel & Spa
53-55 Corn Street
Bristol
BS1 1HT
UK


Start Date
3 Oct 2023

End date
4 Oct 2023

Time
9:30 a.m. - 1 p.m.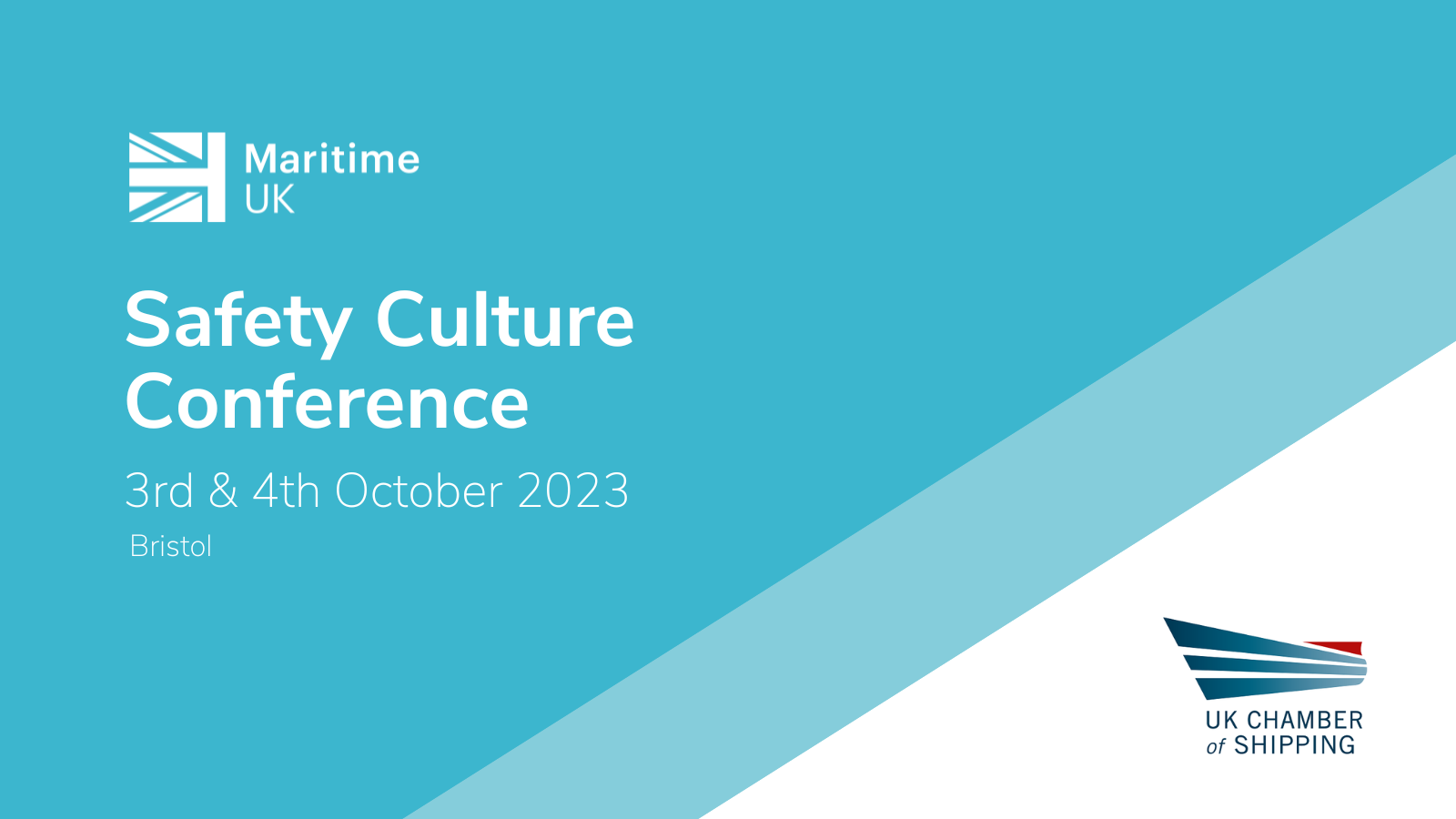 In person safety culture conference

Tuesday 3rd & Wednesday 4th October 2023 09:30 - 13:00

Member Ticket Price £250

Non-Member Ticket Price £300

The theme for this year's one and a half day conference will be "Establishing a Learning Culture", with interactive presentations from experts from inside and outside the maritime sector. Focusing on the four pillars of Together in Safety - leadership, incident prevention, wellbeing and care and collaboration - will be the sub-themes for the conference.

Commenting on the launch of the UK Chamber of Shipping's safety culture conference Maritime Minister Baroness Vere said: 

"The UK has rigorous standards that protect seafarers and promote safety in the maritime sector to the highest possible standards.

"It is vital that we continue to embrace a learning culture and recognise the importance of partnerships, especially in an evolving sector with newly emerging cutting-edge technology. The UK Chamber of Shipping's safety culture conference is a fantastic opportunity to come together and share experience and expertise to prioritise seafarers' safety, protect the environment and continue to be at the forefront of developments crucial to the prosperity of the maritime sector."

For more information visit UK Chamber of Shipping website here