My Climate Path
Published:30 Sep 2021
Last updated:15 Nov 2021

Address
UK


Start Date
1 Nov 2021

End date
1 Nov 2021

Time
10 a.m. - noon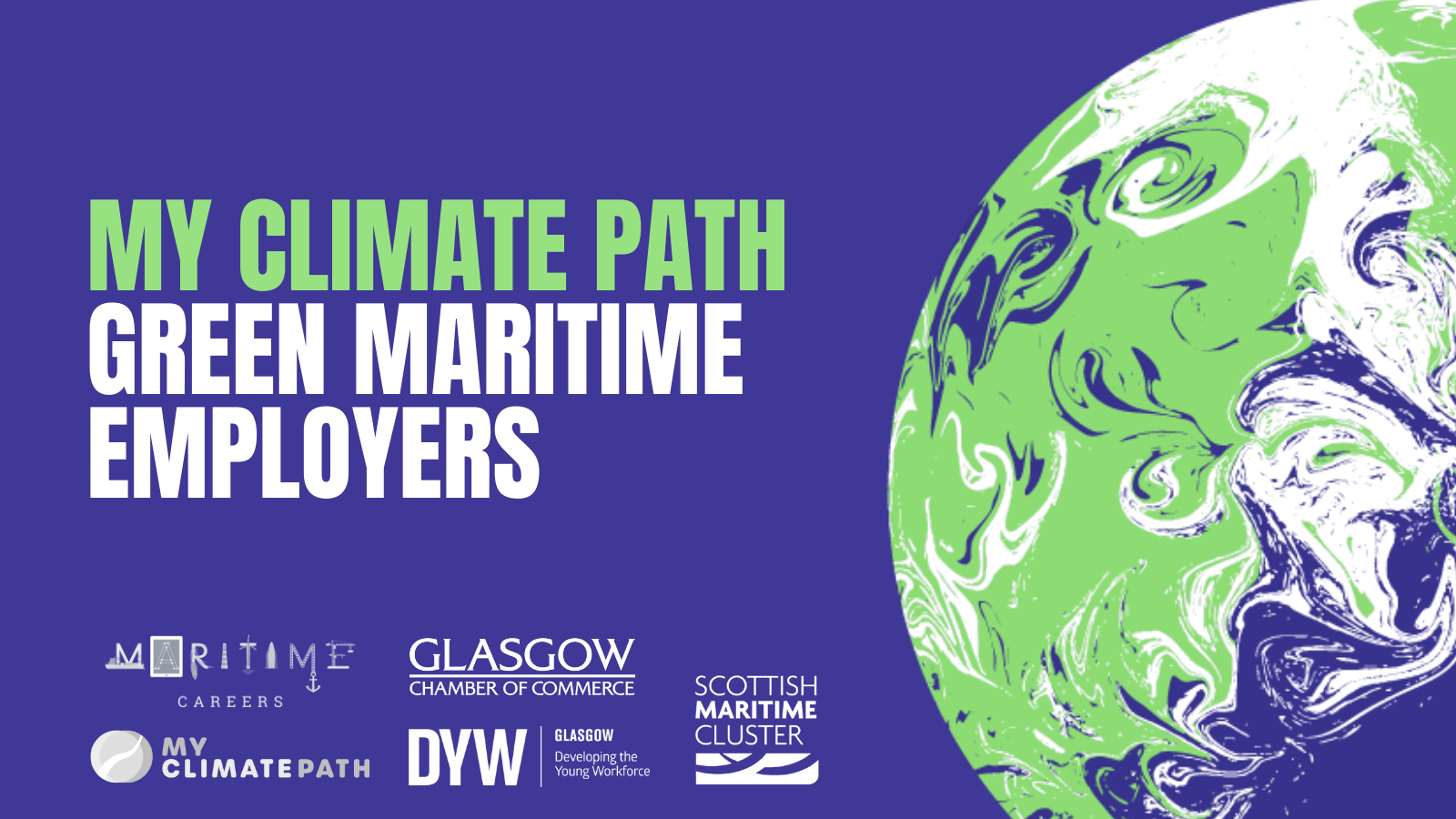 My Climate Path is a COP26 education legacy project for Scotland's young people led by Developing the Young Workforce (DYW) Glasgow across the 100 secondary schools and communities within the Glasgow City Region. This event is being delivered in partnership with the Scottish Maritime Cluster.
My Climate Path links business with young people to inform and inspire them on the roles and skills required for the jobs of the future that will drive sustainable economic growth in a circular and a net zero economy.
There are a wide range of opportunities for businesses and individuals to get involved with My Climate Path and influence and engage with the future workforce.
With the maritime sector expected to double in size to $3trn by 2030, we need the next generation of innovators and problem solvers to join the industry and help shape the future of the sector and the transition to a new green economy.
My Climate Path is led by DYW Glasgow and delivered with DYW Lanarkshire & East Dunbartonshire and DYW West across the eight local authorities in the Glasgow City Region. It is supported by Glasgow Chamber and funded by the Scottish Government through the Young Person's Guarantee. 
You can find out more on the My Climate Path website where you can also watch their launch film: My Climate Path – COP26 Education Legacy
Watch the session below