Events /
Sustainability Seminar
Sustainability Seminar
Published:30 Sep 2021
Last updated:27 Oct 2021

Address
UK


Start Date
2 Nov 2021

End date
2 Nov 2021

Time
8:30 a.m. - 11:30 a.m.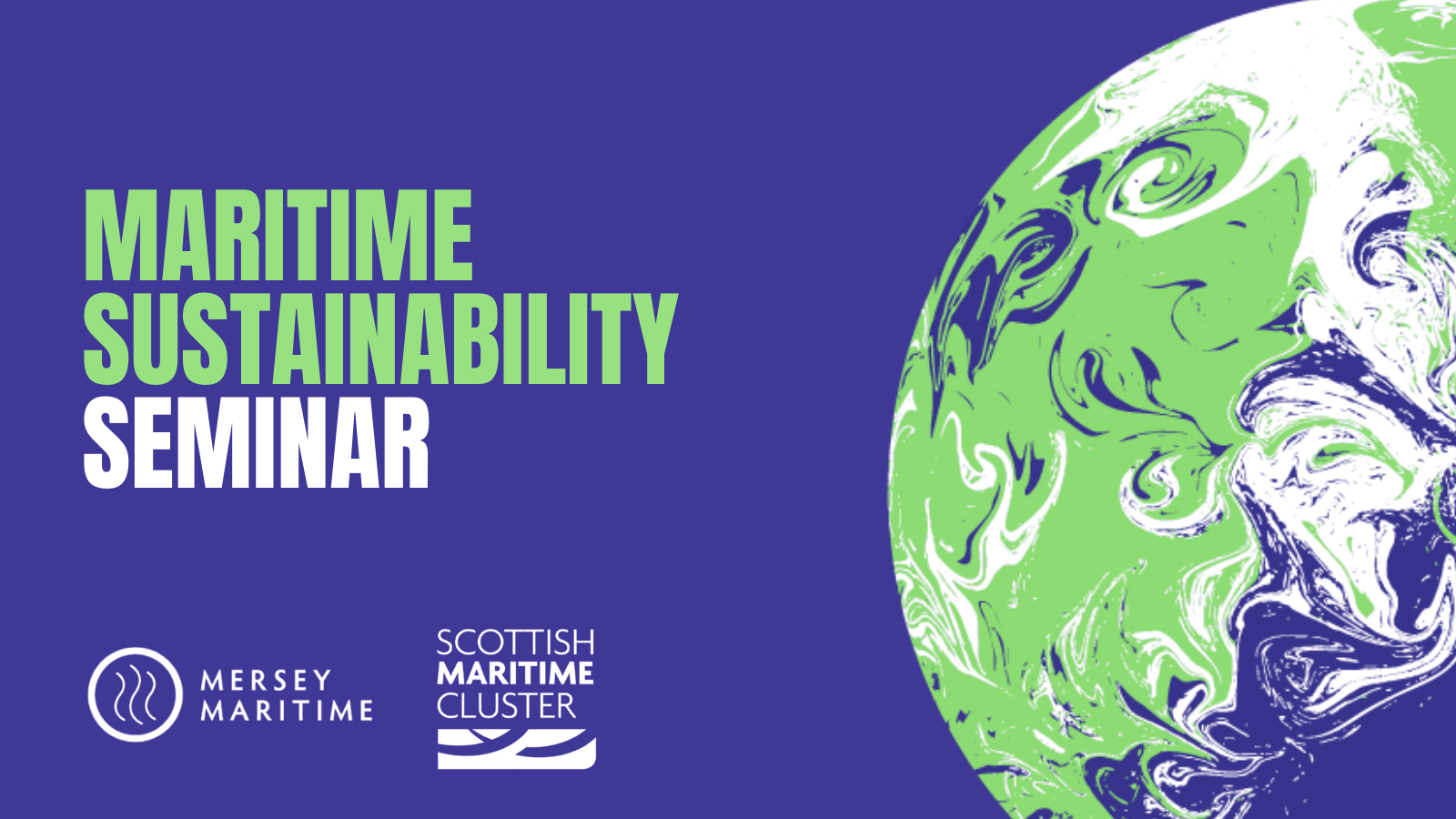 At this special COP26 seminar, we'll hear from a cross section of supply chain industry leaders on how different organisations are implementing 'Environmental, Social and Governance' (ESG) changes designed to have a positive impact on ethical and sustainability challenges faced by every business globally.
We'll get unique insight into not only the challenges faced but also the opportunities that ESG brings, from a happier and more productive workforce, to greater access to funds and investment, and 'first mover advantage' in response to the climate emergency we are all facing and about which the COP26 Conference is all about.
Held at the International Maritime Hub at the City of Glasgow College, this hybrid and fully interactive forum is part of the long established Mersey Maritime 'Face-2-Face' series and will be chaired by CEO of Mersey Maritime and Assistant Chair of Maritime UK, Chris Shirling-Rooke in partnership with the Scottish Maritime Cluster.
Speakers include:
Nigel Quinn – CEO, Bibby Marine
Richard Ballantyne – CEO, British Ports Association
Ed Watt – Maritime Partner, Addleshaw Goddard LLP
Kevin Hobbs – CEO Caledonian Maritime Assets Ltd (CMAL)
Ben Murray – CEO, Maritime UK
Kevin Smith – Founder and CTO, Maritime Digital Hub
Jodie Battson – Head of Partnerships, Western Union Business Solutions
Ruth Wood – Head of Commercial, Mersey Maritime
Register for the event here.