Events /
Get set for Workboat 2050
Get set for Workboat 2050
Published:23 Sep 2021
Last updated:25 Oct 2021

Address
UK


Start Date
3 Nov 2021

End date
3 Nov 2021

Time
3:30 p.m. - 4:30 p.m.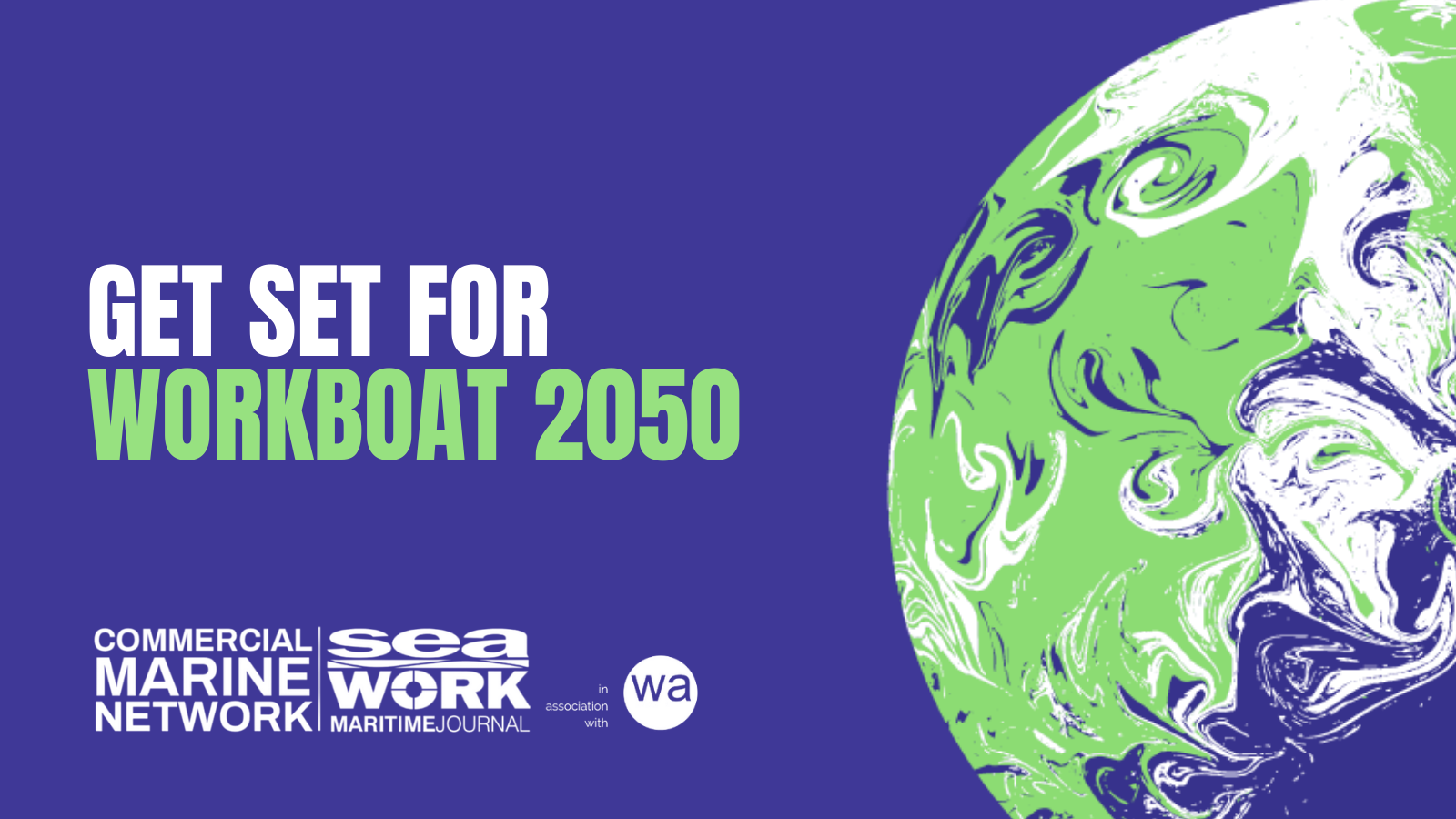 Get Set for Workboat 2050 - Series 2 Session 2
The Commercial Marine Network, in partnership with Seawork and Maritime Journal, present: 'Get set for Workboat 2050' in association with the Workboat Association.  
This second session in the series will focus on 'Best of Decarbonisation. Showcasing industry success: How to reduce fleet emissions - Learning from real world implementation'. 
Hear from our panel of experts what steps are being taken to successfully lower carbon emissions in the workboat and commercial marine sector. Learn from our speakers who are actively adopting measures to improve emissions across their fleet; in their business; and to develop new technologies for the future.
Welcome Address: Kerrie Forster, CEO, The Workboat Association
Moderator: Andy Page, Managing Director, Chartwell Marine
Speakers 
Ian Baylis, Founder, Seacat Services 
Bert de Ruiter, Commercial Manager Workboats, Acta Marine BV 
Dr Iain Percy OBE, CEO, Artemis Technologies 
This session will be available as a Hybrid event. It can be attended virtually online, or in person at the Marine Skills Centre, City of Glasgow Maritime College.
Wish to attend online?
Click here to register for the virtual online session.
Wish to attend in-person?
Email Sally Wattam, Conference Consultant at Mercator Media at swattam@mercatormedia.com with your expression of interest.
Supporting Associations for this event: UK Harbour Masters' Association (UKHMA), UK Maritime Pilots' Association (UKMPA) and the Society of Maritime Industries (SMI).
To find out about other activities in the International Maritime Hub, click here