Media /
Blog: How we created a new maritime studies curriculum
Blog: How we created a new maritime studies curriculum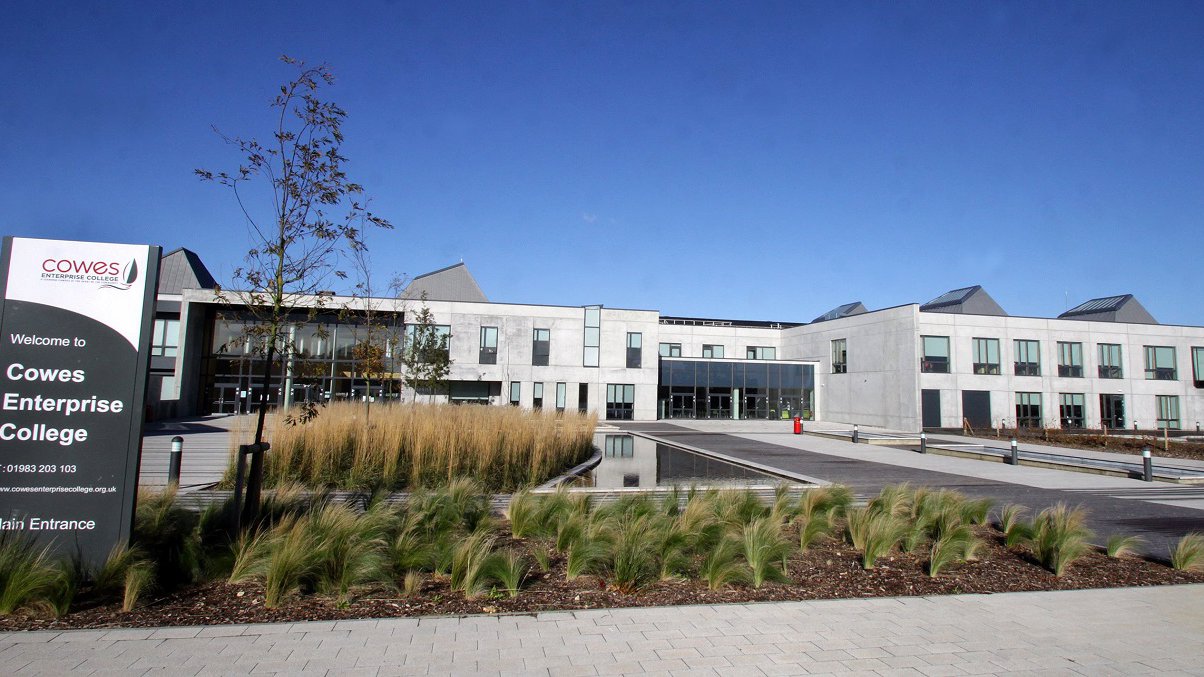 You don't get much more maritime than our island and our town – the sea is part of the fabric and heritage here. There are highly paid jobs in the maritime industry that struggle to recruit locally, but maritime on the island is more than jobs. It is about pride in a long and important history and a sense of community identity.
As educators, we saw both an opportunity for our own pupils and a solution for the industry. We wanted to develop and then teach a modern, rigorous and challenging new maritime studies curriculum that was woven across our National Curriculum subjects. The focus was on giving the ambitious, generalist knowledge and skills that are the purpose of secondary education, but doing so in such a way as to open students' eyes to an industry that has potential they might not otherwise have recognised. It shouldn't be the case that the most talented children always move away to realise high flying careers. If we love the Isle of Wight we should be able to keep them, without them compromising one iota in their level of ambition.
The Trust applied to the Edge Foundation for a grant, demonstrating how the project would support the development of project-based learning and employer engagement using a specific industry as a context, and was awarded £97,000. We then established a panel, consisting of subject experts and sector employers to FE colleges and representatives from the Maritime Skills Alliance, and built the curriculum.
We started teaching it in September to our Key Stage 3 pupils and the blend of theory in the classroom, embedded in key curriculum subjects, with practical, often outdoor, learning linked to the maritime industry, is proving very successful.
The school is very much a three-year Key Stage 3 and we were keen for there to be a strong 'narrative' thread that would mean those three years are part of a coherent whole. We are already seeing that this dynamic curriculum narrative around all things maritime increases and enhances engagement for pupils aged 11 to 14.
We would like to move into Key Stage 4 and for there to be a qualification to put this learning on a par with other studies. This means we are keen for other schools to let us know that they might have an interest in taking it up – there needs to be scale for an exam board to develop a qualification. (If any other school would like to know more, or join us in supporting this new qualification, they should contact David Wilson at OAT: david.wilson@ormistonacademies.co.uk).
The idea that there needs to be a divide between academic and vocational is wrong and our new curriculum demonstrates that you can bridge it. The learning culminates in a practical demonstration of what has been learnt, but this is very much built on a foundation of academic knowledge and theory (maths, physics, history, and coastal geography) so there is real breadth, depth and quality. The maritime-specific dimensions will, by the end of the study, cover boat-building (including design and specifications) navigation electronics, celestial navigation, tides, admiralty chart conventions, shipping forecasts, and practical boat-handling skills. I can see our pupils in, say, science, really thinking about how the world works, being stretched, and considering how these different elements fit together.
The programme's hands-on nature means outdoor learning is a really important part of the curriculum, with the pupils getting out in the open to visit the coastline and to understand tides, the weather and coastal geography, as well as taking part in marine coast cleans, boat-spotting and boat-building.
Post-16 there is greater specialisation in curricula, but up to 16 they should be more general so that children are keeping their options open. The maritime curriculum is not just about that industry – the core purpose of this curriculum has always been about opening doors not closing them. A deep knowledge of British maritime history, for example, is about more than a job, it's about the kind of person we are trying to create.
We hope this will go beyond Cowes – we have schools in a number of coastal towns (Grimsby, Chichester, Great Yarmouth and Lowestoft) – and beyond Ormiston Academies Trust's schools, so that many more children and young people get the benefit.
And we don't want to stop at just maritime. By providing for a specific industry, we are killing two birds with one stone, so down the line we are looking at other areas of the country where there is an industry that has deep roots in local heritage as well as the future economy. We have schools in Stoke, for example, where pottery and craft is about more than jobs, it's about pride.
But maritime first. For many young people, linking learning to local businesses, making the most of outdoor learning and seeing the practical application of study in the classroom can be a game-changer. We are making a real difference to the lives of pupils both within and beyond the classroom.
We wanted to create a curriculum that would lead to new generations of pupils becoming maritime experts through deep, powerful knowledge taught in individual subjects. Only time will tell whether we succeed, but everything is in place for that to happen.
Top tips for developing a new studies programme
Explore opportunities for additional funding. We have been generously supported by Ormiston Trust, the charity which oversee Ormiston Academies Trust, and the Edge Foundation.
Weave maritime studies throughout the whole curriculum, not just vocational subjects but through academic subjects too. Maritime studies has a place everywhere, from art and physics, to design and technology, geography and maths.
Enlist support from the experts, including the industry, and ensure they are reviewing all that you are doing to ensure it is relevant and will work for them. Our Maritime Review Panel had high-profile and expert businesses across the country assessing, reviewing and supporting what we were doing.
Rachel Kitley is Principal of Cowes Enterprise College, part of Ormiston Academies Trust, a leading education charity which runs 38 schools across England. Cowes Enterprise College, rated Good by Ofsted, is ranked the top-performing secondary school on the Isle of Wight for GCSE results.