Media /
Blog: The Future is Green for Aberdeen
Blog: The Future is Green for Aberdeen
Published:5 Apr 2022
Author:Bob Sanguinetti, Chief Executive, Aberdeen Harbour Board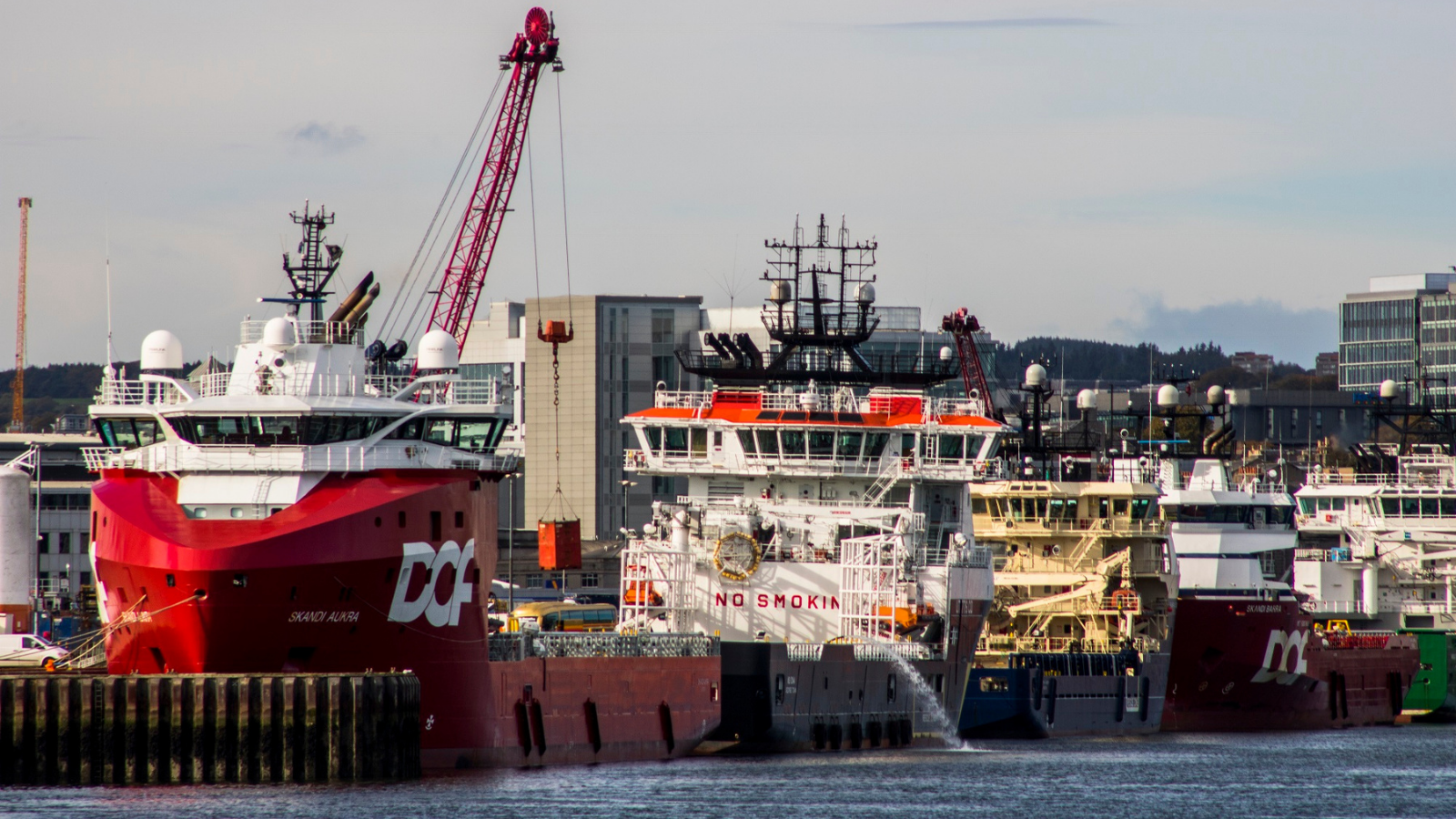 Aberdeen is on the cusp of change again, and like the past 900 years, the Harbour will be central to the future prosperity of the region.
The city is perfectly located to be Europe's energy transition capital, and our £400 million expansion project – which is less than a year away from its operational phase – will be at the heart of the development of high potential sectors, including offshore wind and green hydrogen.
The expanded Aberdeen Harbour will continue to be a multi-use port, bolstering the economy in the North East of Scotland, and contributing greatly to Scotland's overall economy – by as much as £1.5 billion by 2035.
South Harbour has been designed to accommodate larger, wider, and deeper ships, and incorporates considerable heavy-lift, flexible laydown space, and expansive project areas, making it an ideal port for space-intensive industries such as offshore renewables.
It is located within close proximity to current and future offshore windfarm sites, bringing customers and their supply chains closer to their projects. Couple this with the extensive and experienced supply chain on Aberdeen Harbour's doorstep, and you have the perfect combination in Aberdeen: capacity, location, and expertise.
But our activities to reduce carbon emissions in Aberdeen and Scotland stretch well beyond our world-class infrastructure.
Ports are an essential part of the UK energy industry supply chain, providing facilities, logistics and services for dive support, platform supply, construction support vessels and more.
These types of vessels regularly visit the Port of Aberdeen and account for many of the 9,000 vessels that the Port handles annually.
A vessel berthed alongside in port will typically use marine fuel to power its requirements for services, such as catering and accommodation, while it's in port.
Buro Happold and the Port of Aberdeen found that 97% of port-based greenhouse gas emissions were directly attributable to vessels with a staggering 78% of the total generated by vessels at berth.
Providing green shore power from the grid to reduce vessel emissions at berth is an established technology, but significant technical differences have existed within the appropriate physical infrastructure and system specifications.
A feasibility study, including an extensive technical assessment and solution comparison, has been completed and provides a clear way ahead for the implementation of a green shore power demonstrator project at the Port's North Harbour.
The demonstrator project could reduce emissions by more than 90% and improve HSE by minimising noise and air pollution levels.
Collaboration and funding from the public and private sectors is essential to make the green shore power demonstrator project a reality, and catalyse the scaling up of green shore power and reduction in supply chain emissions throughout the Port and nationally.
Additionally, a transferrable port blueprint has been developed and will be available to other ports and coastal regions. The blueprint also considers how green shore power fits into the strategy of greening ports and the decarbonisation of shipping.
The size of the prize for supply decarbonisation is significant as energy operators seek to reduce their emissions and deliver on Net Zero targets.
Our strong relationships across the private and public sectors, combined with our multi-million-pound investments in our assets and infrastructure, and established three-strand Green Port strategy, propels us into being Scotland's leading port for energy transition.
We are looking forward to working with our stakeholders to pull together our expertise and ultimately bring prosperity to the North East of Scotland and the wider maritime and energy industry. 
This is a sponsored article by Aberdeen Harbour Board, sponsors of the Employer of the Year Award at the 2022 Maritime UK Awards, held in Glasgow on 10 March.