The Cremyll Electric Ferry
The Cremyll Electric Ferry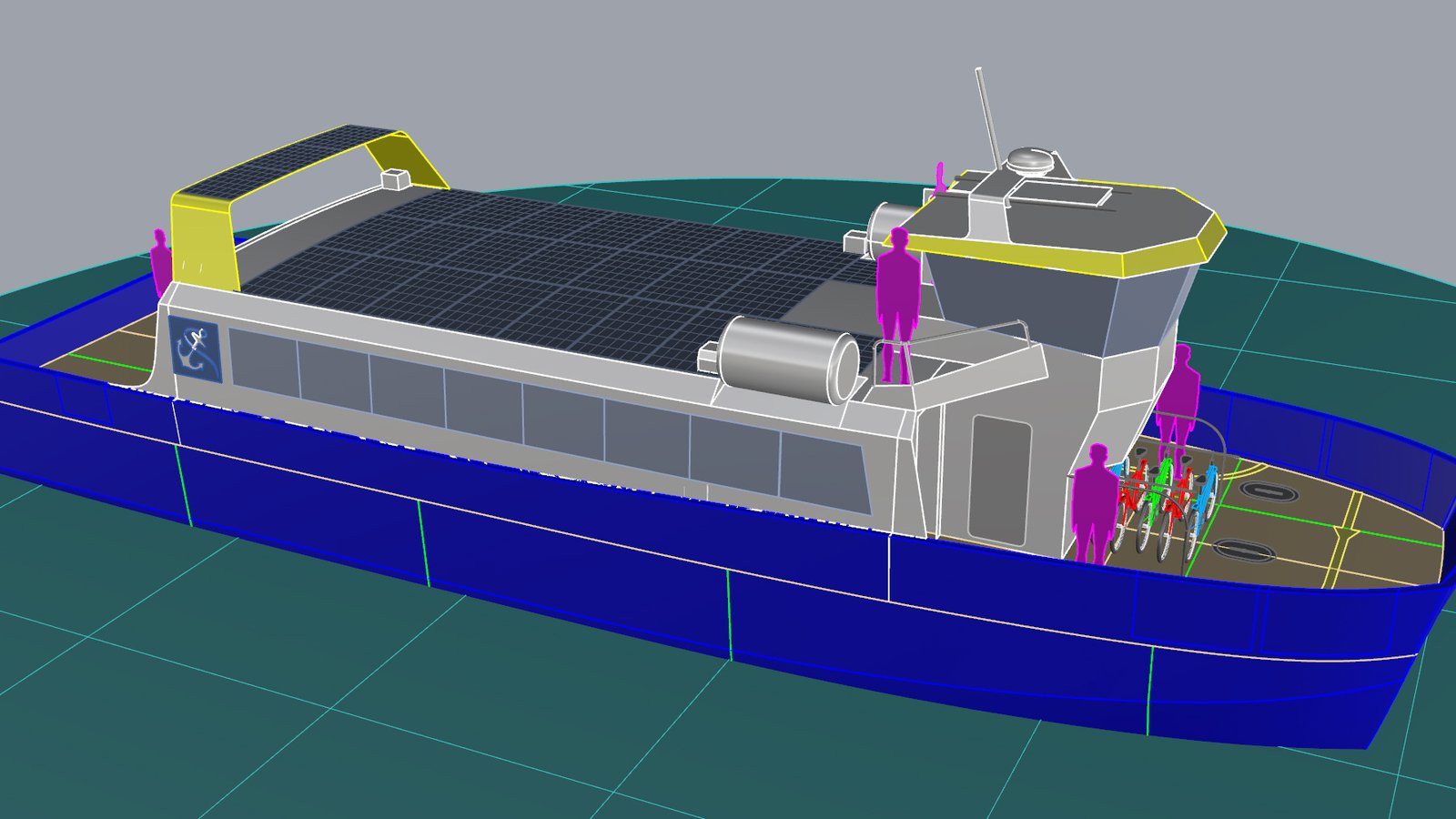 This year Voyager Boatyard successfully bid for funding to design and build an all-electric ferry (e-Ferry). The zero-emission boat will become the flagship vessel on Plymouth Boat Trips' historic Cremyll Ferry commuter route between Plymouth and Southeast Cornwall. Following in the footsteps of the company's prior conversion of a small, diesel work boat to a 12-passenger ferry (the e-Voyager), this larger 150-passenger capacity vessel will operate for up to 14 hours a day on a single overnight charge.
The funding comes from Innovate UK as part of UK Research and Innovation which is investing up to £191 million to fund single and collaborative research and development projects via the Sustainable Innovation Fund over the next two years.
Voyager Marine and Plymouth Boat Trips worked with a team of expert naval architects at Solis Marine Engineering (SME) in partnership with Pelagic Design to create a clean, hydrodynamically efficient hull form to minimize the required battery capacity while maximising range and operational flexibility.
The design takes advantage of numerous efficiency improvements, with detailed route operating power profiles evaluated for all service weather conditions to best fit the propulsion system and batteries to the mission. Further, ferry operational efficiency expertise within SME was applied with an eye towards scheduling, allowing operations to be adjusted for both daily ridership fluctuations and future passenger growth within the ferry's fixed schedule.
The ferry is designed to operate in a congested maritime environment, with strong tidal conditions, rough seas, and challenging berthing locations. It is also being considered to include additional zero-carbon solutions such as photovoltaic panels or similar renewable energy sources to reduce its reliance on the onshore power grid.
Plymouth City Council and Cornwall County Council have established targets to become carbon neutral by 2030. Voyager Boatyard aims to match the government's clean maritime plan to have zero-carbon domestic passenger vessels and under 24m commercial vessels operating in UK waters by 2025.
2021 is a transformational year for the sustainable marine industry in the South West. Marine engineering projects which advance the zero-carbon agenda and the marine renewables sector are central to the work of Solis Marine Engineering, which is headquartered in Falmouth, Cornwall.
For further information, contact Simon Hindley, Managing Director of Solis Marine Engineering, email s.hindley@solis-marine.com, telephone +44 (0) 1326 618115.