Horizon Cruise Terminal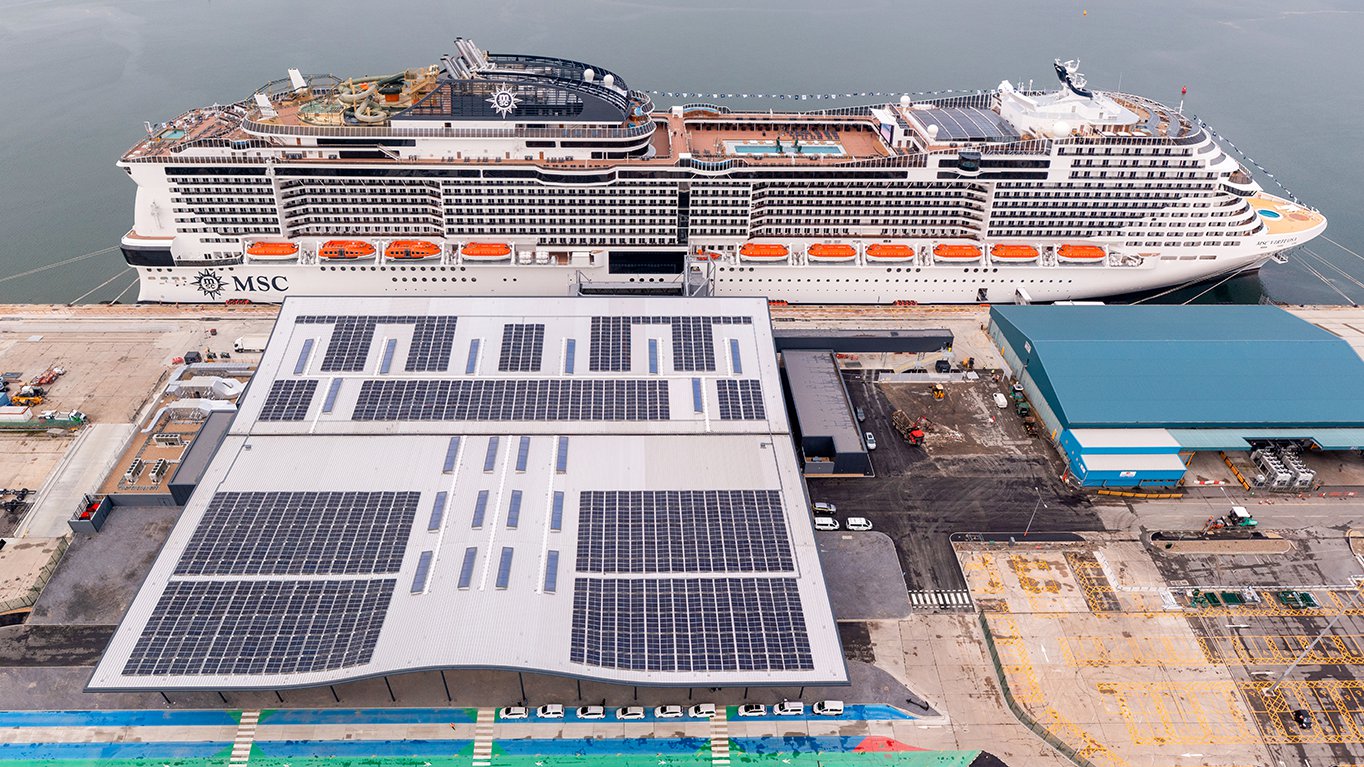 In November 2020, ABP announced that it will open its fifth cruise terminal at the Port of Southampton, a next-generation-ready terminal that will benefit from roof-mounted solar power, with shore power connectivity installed for ships to plug in, turning engines off while at port. Southampton's fifth terminal will be the UK's first shore power connection of its kind, with shore power expected be turned on Q1 2022.
With investment of over £55 million, it was investment into the long-term future of cruise, strengthening the Port of Southampton's position as Europe's leading turnaround port and the UK's number one departure port. The project received support from the Solent Local Enterprise Partnership (LEP) through the Government's Getting Building Fund, which secured an £8 million grant.
The project has strategic support from MSC Cruises and Norwegian Cruise Line Holdings Ltd, the Port of Southampton's newest terminal will support a developing industry, welcoming the next generation of ships in terms of size, capacity and technology.
Horizon was then officially 'named' and opened by Maritime Minister Robert Courts MP on September 15, and with Europe's leading cruise turnaround port anticipated to double its passenger numbers to 4 million per year over the next 30 years, Horizon Cruise Terminal will comfortably expand Southampton's ability to welcome more cruise lines and passengers into the future and beyond.
Having welcomed its first passengers with MSC Virtuosa in July 2021, Horizon has now welcomed well over 100,000 passengers and, as the name represents, it is a bright new chapter for cruise, which is an iconic part of the heritage in the city of Southampton and its future.
The UK's greenest cruise terminal also provides a fantastic and timely example of the power of partnership in delivering world-leading sustainable infrastructure in the maritime sector.
More information
Email: mgrigor@abports.co.uk