People /
Pride in Maritime Day 2023 Industry Roundtable and Network Meeting
Pride in Maritime Day 2023 Industry Roundtable and Network Meeting
Published:3 Nov 2022
Last updated:23 Feb 2023

Address
The Society of Maritime Industries & Online
28-29 Threadneedle Street
London
EC2R 8AY
UK


Start Date
28 Feb 2023

End date
28 Feb 2023

Time
11 a.m. - 1 p.m.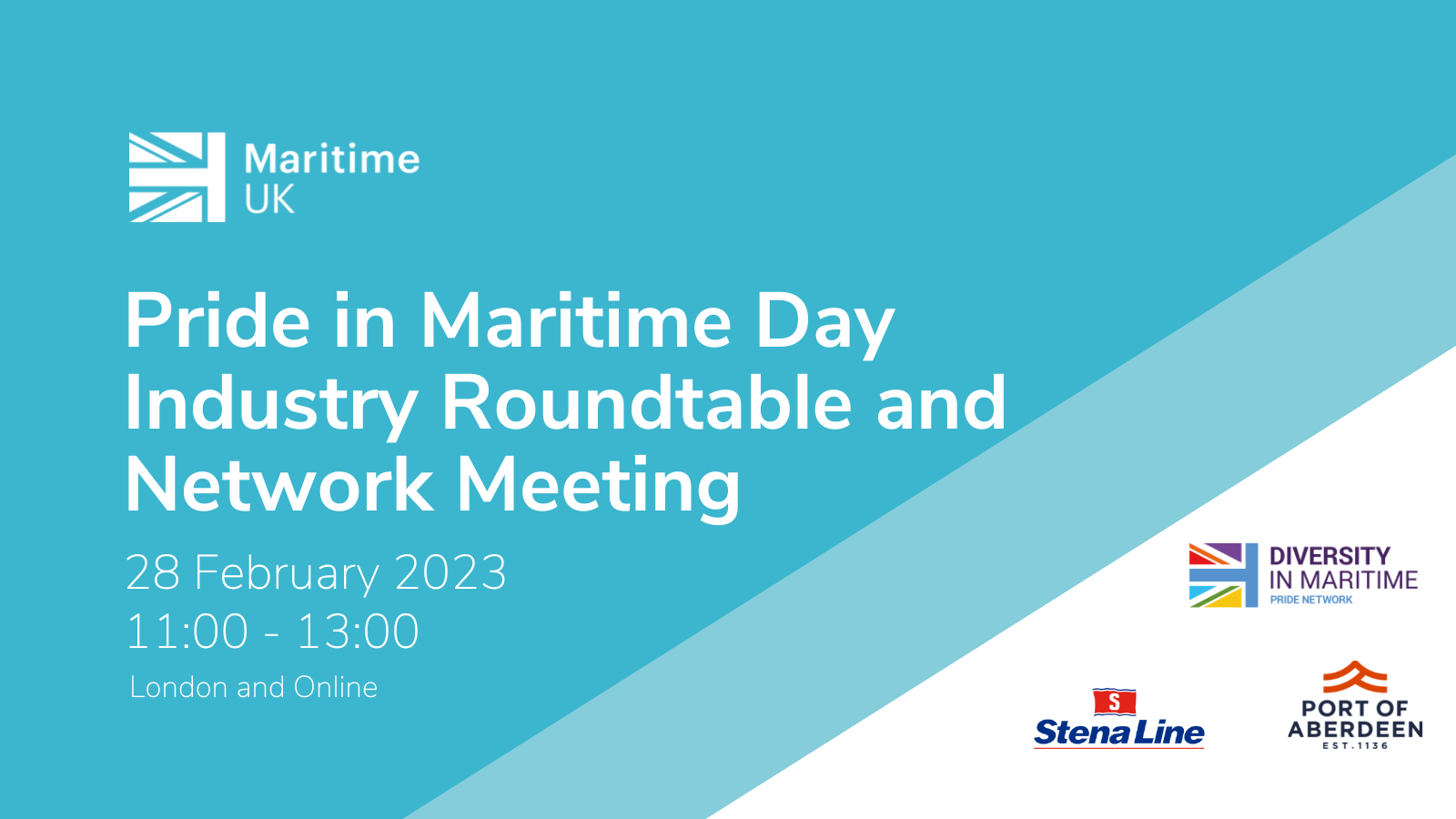 Join us for the second Pride in Maritime Day at the conclusion of LGBT+ History Month. The Pride in Maritime Day will be celebrated at a special joint industry roundtable and network meeting on Tuesday 28 February 2023 from 11:00 - 13:00. The event will be hybrid. Unfortunately however, due to high demand for in person places, we are now full. 
We will be discussing the experiences and visibility of the LGBT+ community and ways to increase allyship across the maritime sector. 
We'd like to say a huge thank you to the Society of Maritime Industries for hosting. 
Register below.