Sponsors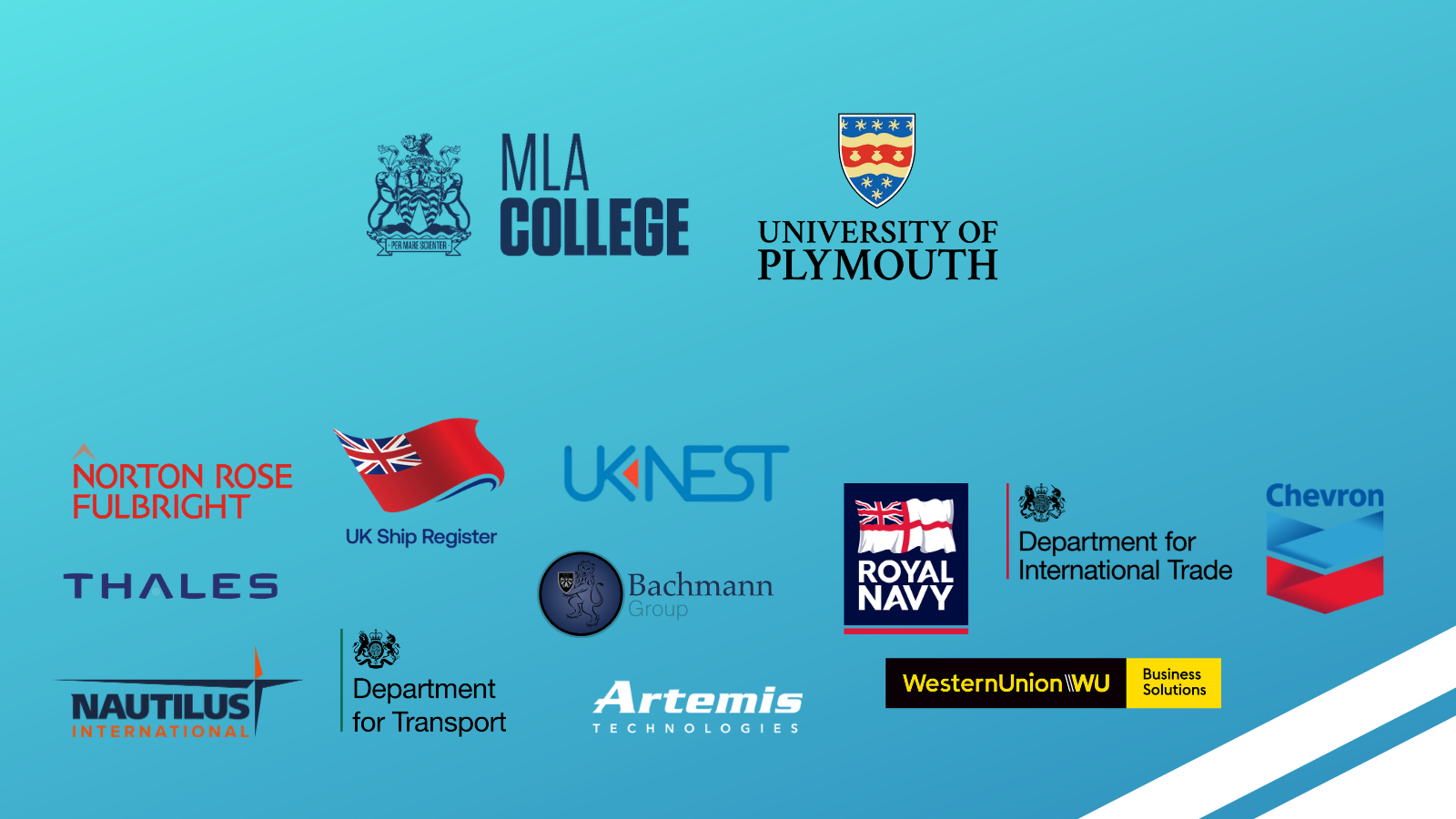 Diamond Sponsor: MLA College
MLA College is an award winning educational provider with all Higher Education courses being fully tutor-supported and designed specifically to meet the needs of industry professionals and employers, primarily in the maritime sector.  We offer a range of undergraduate and postgraduate degrees which are taught by distance learning, both online and offline, allowing students to obtain a qualification whilst balancing their careers and other life commitments. In addition to our educational programmes, MLA College also offers technology-enhanced training to both individuals and a number of large organisations. Through our educational and training programmes MLA College and its shareholders, BAU Global and the Institute of Marine Engineering, Science and Technology, are dedicated to develop people who are committed to values that benefit humanity and to deliver outstanding education, training and skills to promote the conservation and sustainable use of the environment for the advancement of the global community.
As Diamond Sponsor, MLA College is sponsoring the Future Skills award. 
Diamond Sponsor: University of Plymouth

Representing 300 staff, researchers and students, the University of Plymouth's Marine Institute is the first and largest such institute in the UK. We provide the external portal to our extensive pool of world-leading experts and state-of-the-art facilities, enabling us to understand the relationship between the way we live, the seas that surround us and the development of sustainable policy solutions. We are integrating our multidisciplinary expertise in marine and maritime research, education and innovation to train new scientists, engineers, policy-makers, artists, technicians and business managers of the future.The staff represented by the Marine Institute are housed within four University faculties (science and engineering, arts and humanities, business, health and human sciences) and form the broadest portfolio of marine expertise within a single institute in Europe.
As Diamond Sponsor, the University of Plymouth is sponsoring the Business of the Year award.

Category Sponsors

| Sponsor | Category |
| --- | --- |
| Chevron | Diversity Award |
| UK Ship Register | Innovation Award |
| Thales UK | Coastal Powerhouse Award |
| Nautilus International | Maritime Professional of the Year Award |
| Bachmann Group | Employer of the Year Award |
| Department for Transport | Maritime 2050 Award |
| UK Naval Engineering Science & Technology (UKNEST) | STEM Award |
| MLA College | Future Skills Award |
| University of Plymouth | Business of the Year Award |
| Artemis Technologies | Clean Maritime Innovator Award |
| Western Union | International Trade Award |
| Royal Navy | Clean Maritime Operator Award |
| Department for International Trade | Clean Maritime Enabler Award |
| Norton Rose Fulbright | Start-up of the Year Award |
Becoming a Sponsor

Sponsoring the Maritime UK Awards will give your company significant national profile and exposure. Additionally, your support will help Maritime UK to deliver its cross-sector programmes, including initiatives like Women in Maritime and Maritime Masters.