Alison Taylor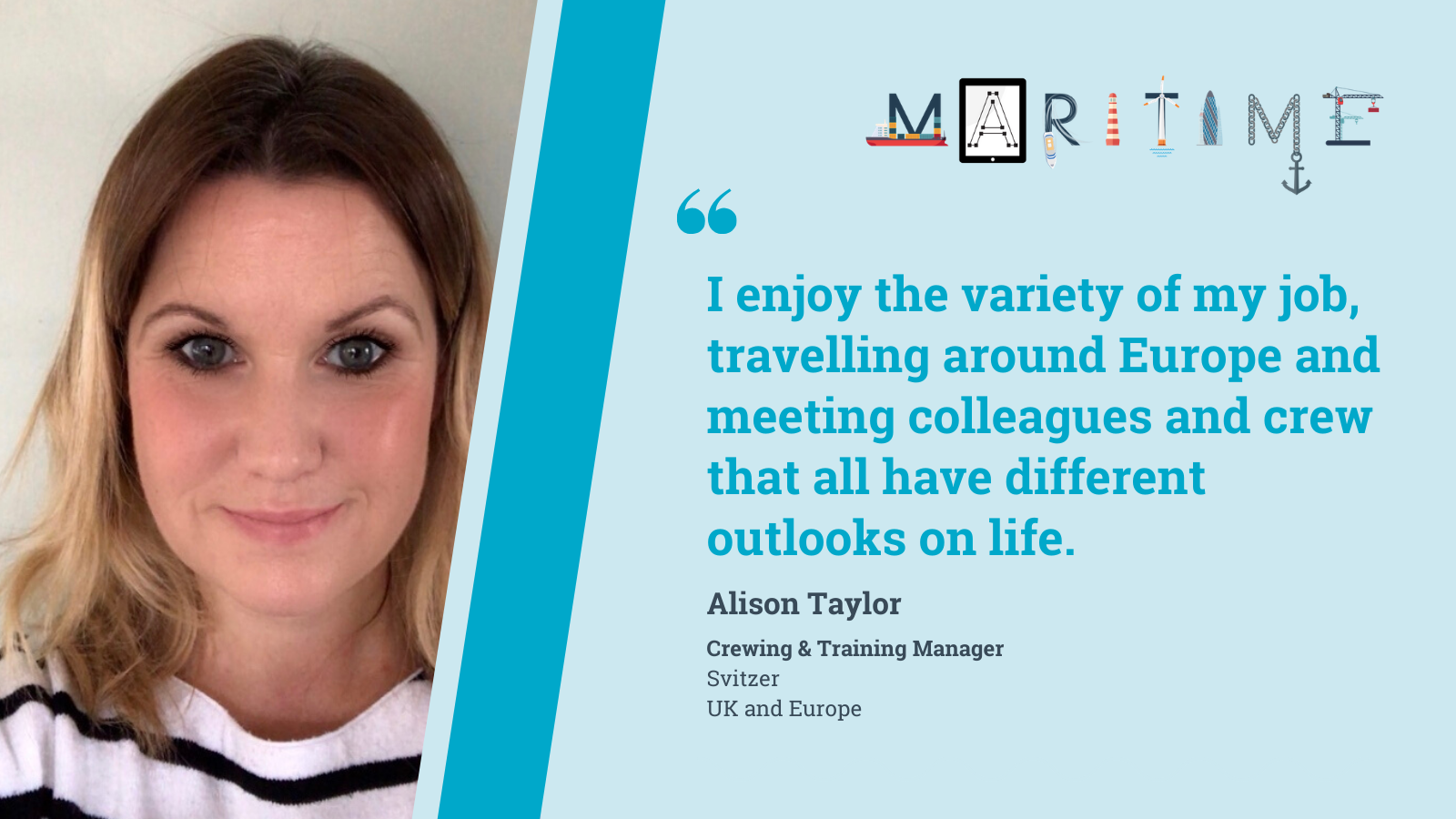 What do you do?
As a Crewing & Training Manager, my main task is to ensure that we have the right people in the right place, at the right time and with the right skills on board our vessels. My main focus areas are recruitment, development, performance management, promotions and succession planning.
The thing I enjoy most about my job is the variety; travelling around Europe and meeting colleagues and crew from different countries, that have different outlooks on life. Every day can throw up new challenges, and I often get involved in things that aren't necessarily part of my main role - but I am able to contribute, having worked 18 years in the industry.
What does a typical day at work look like?
As with most other roles these days, there is a considerable amount of communication via e-mail, so that takes up a chucnk of time each day, along with phone and conference calls. A typical day for me is talking with different key people and stakeholders in the internal and external organisation. I spend my time organising and tweaking training programmes, developing seafarers (crew that works on our ships) to make sure we have enough qualified personnel for the future. I support recruitment of new people to work on our vessels, and manage and apprentice programme for young people wishing to start a career at sea. 
How did you get to where you are?
I initially did a work placement with a maritime company in the Netherlands in 2000. This gave me the bug for all things maritime. I remember visiting a ship in Antwerp in Belgium that was in dry dock (a sort of maintenance yard for hips out of the water). I walked under this vessel and was really impressed by the size of it, the equipment and the crew.
I graduated with a degree in European Business and French from the University of Portsmouth, and decided to just take an interim job to get on the career ladder with a ferry operator in the English Channel. There, I worked in the onboard services department and was promoted to Crewing Officer on board. It was challenging to live on a vessel, but what I enjoyed the most was that there were new situations every day where things needed to be fixed, and sometimes I was the only French-speaking person onboard, which forced me to think on my feet.
I was very fortunate in 2004, when an opportunity to join one of the largest global shipping companies came up. I still work in the same company today, and have enjoyed various roles in London, Newcastle, Copenhagen and Singapore. I have had the chance to work with many different vessel types and nationality of crews and colleagues. Each of my roles have been challenging in different ways, but I have been in the very fortunate position to be in teams with great colleagues and some outstanding mentors.
What do you enjoy doing in your spare time?
I am a mother of two young boys, so a lot of my spare time when I am not working is taken up with looking after them, enjoying family activities and doing fun things together. We enjoy travelling around Europe visiting friends, and sharing new experiences.