Anisa Koci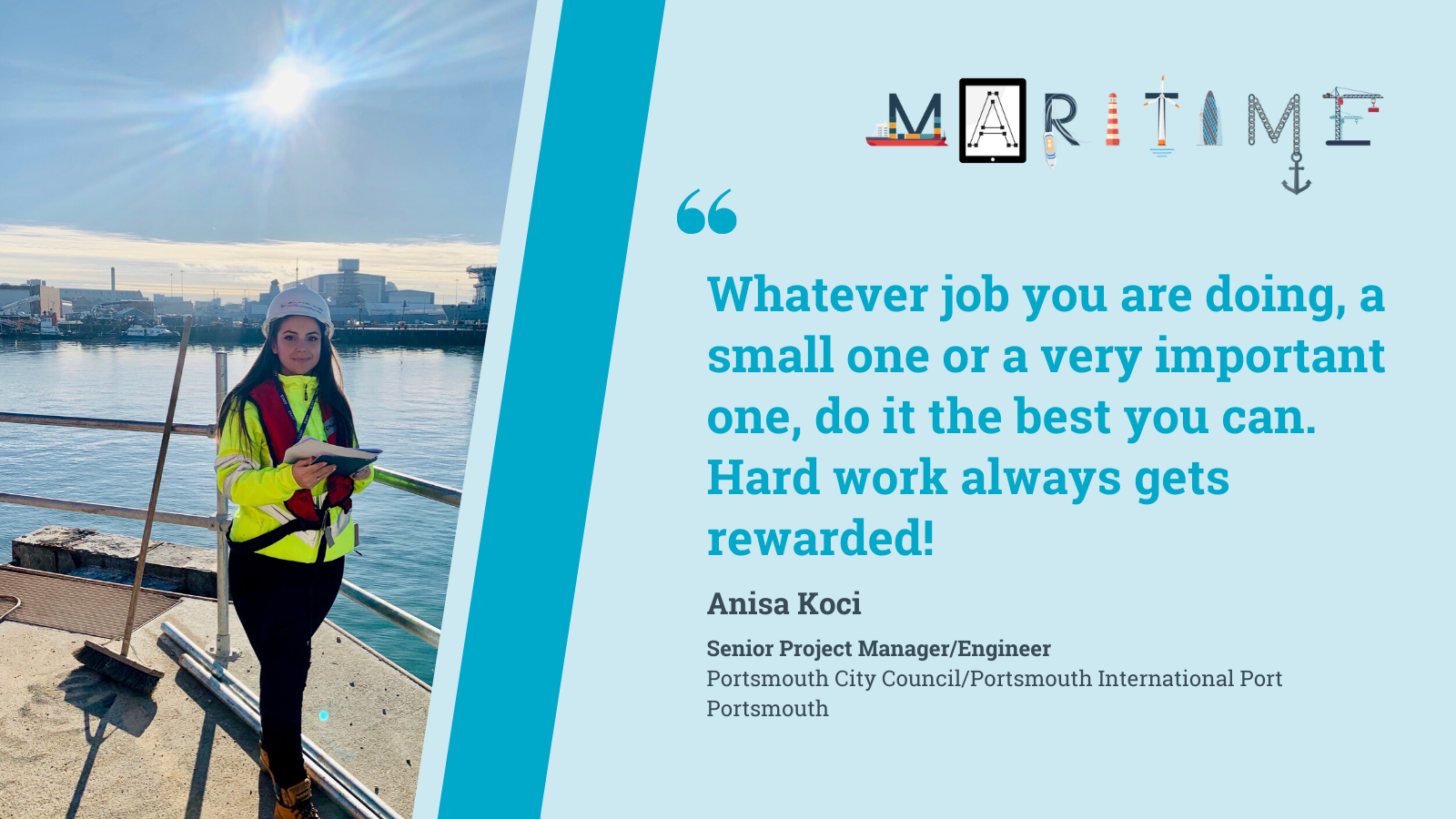 What do you do?
Undertaking the senior project manager role for the port redevelopment projects, every day is a different challenge. Undertaking construction work in a live, operational port is a big responsibility, especially when the works are undertaken in the winter. I am responsible for large side projects and developments to a range between £1M and 10M. I undertake the project from its initial phase, with feasibility study and budget gain, until the delivery phase, managing the works on site with our contractor.
My main live project at the moment is the redevelopment on on e of the main berths at Portsmouth International Port. The aim of the project is to level and extend the berth further seawards, in order to accommodate ships to a length of 225 meters. 
The main think I enjoy about my project and my work are the everyday challenges and the way I manage to overcome them, gaining a little satisfaction every time a phase of the project is completed. Knowing that the successful delivery of your work will make a positive change to the community is the best part of my job, whether it is the design of a simple crossing-point (in highway design), or a multi-million pound port development. 
How did you get to where you are?
I started my journey as an Assistant highways Engineer after finishing my Masters Degree at the University of Portsmouth. Following that, after one year of working for a consultant, I was promoted to Highway Engineer. After spending three years at a consultancy, I felt the need to expose myself to the public sector, and therefore applied at Portsmouth City Council as a Highways Engineer. 
My line manager introduced me to the port projects where I started as a Porject Manager, undertaking a few simple projects. Within a year and a half, I became a Senior Project Manager, managing and delivering a few of the most important and large-scale schemes at the port.
What do you enjoy doing in your spare time?
I love swimming and I try to go to the pool as often as I can.