Cora Tracey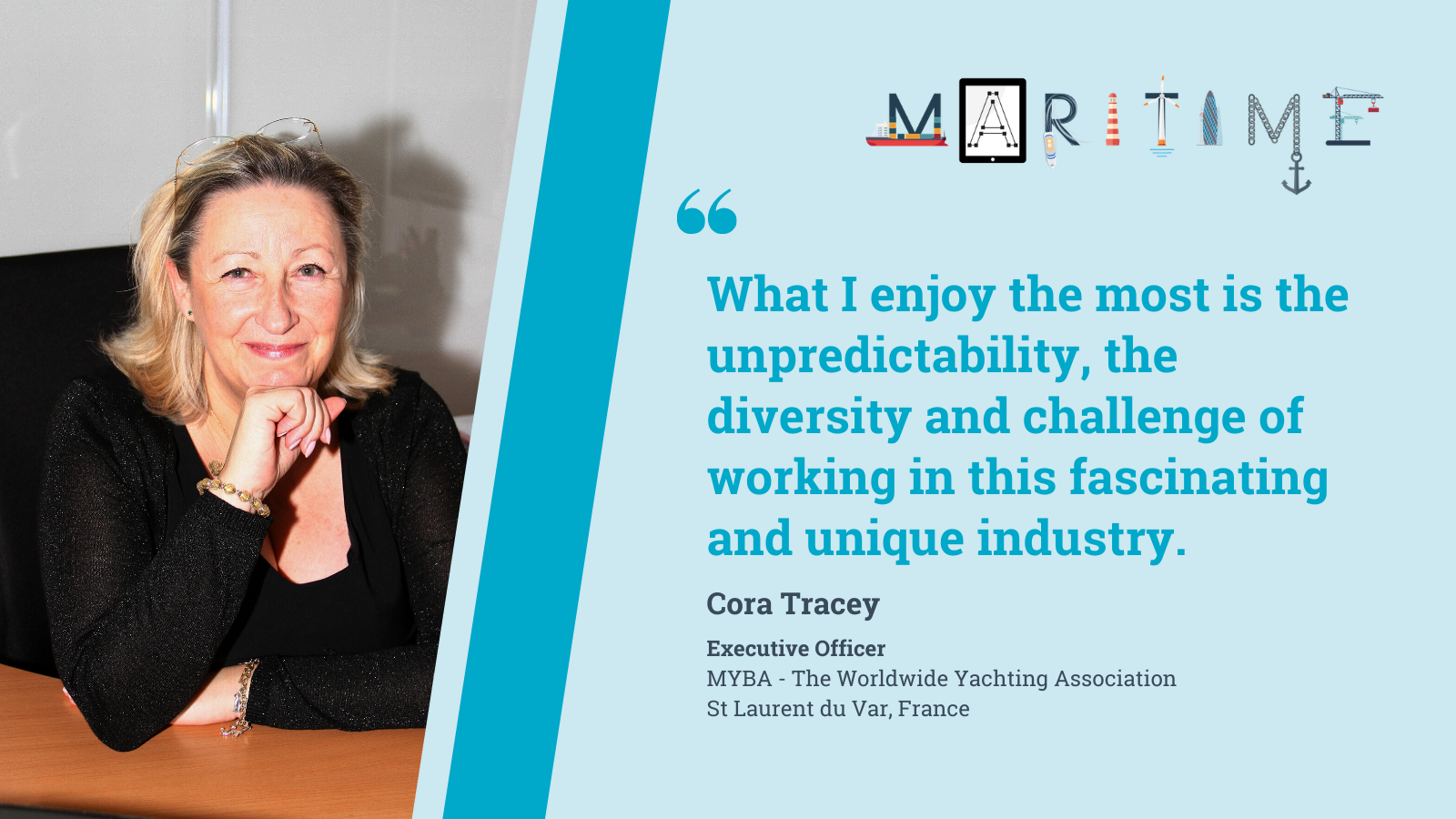 What do you do?
I am the Executive Officer at MYBA - The Worldwide Yachting Association, and I manage a team of 6, including myself, overseeing the administration of the tools we provide for our sector of the superyacht industry, which includes: a multiple listing database for yachts available for charter, a B2B yacht show in Barcelona, an electronic contracts website, the intranet for members and so on. There are a lot of deadlines to uphold during the year, such as the set-up of the MYBA Headquarters at the Monaco Yacht Club in advance of the Monaco Yacht Show in September each year, production deadlines for the yacht show, task and information deadlines for Board & Committee meetings, the AGMs, etc. What I most enjoy is the unpredictability, the diversity, the ever-changing challenges and quite simply working in this fascinating and unique industry.
What does a typical day at work look like?
There are no clearcut typical days in my job, When I am not travelling for business, or attending meetings or boat shows, I have a to-do list which I rarely fully achieve any given day, as there are always other tasks and interesting diversions taking me down other paths. I manage my team as well as responding to fairly heavy e-mail traffic, depending on the time of the year. I advise and support the MYBA President and other Board or Committee members. 
How did you get to where you are?
It all began with my love for the French language and culture. I took evening classes, travelled to France to perfect my French, and the rest evolved from there, including my first MYBA position. I started out as a bilingual PA to the MYBA Board at the time, and as the association grew, I also progressed my career.
What do you enjoy doing in your spare time?
I enjoy reading (a lot!), photography, travel, improving my languages (for example by watching Netflix in Spanish), following courses on LinkedIn Learning, and doing absolutely nothing - which is a skill in itself. I like to have many and varied interests.