Fena Boyle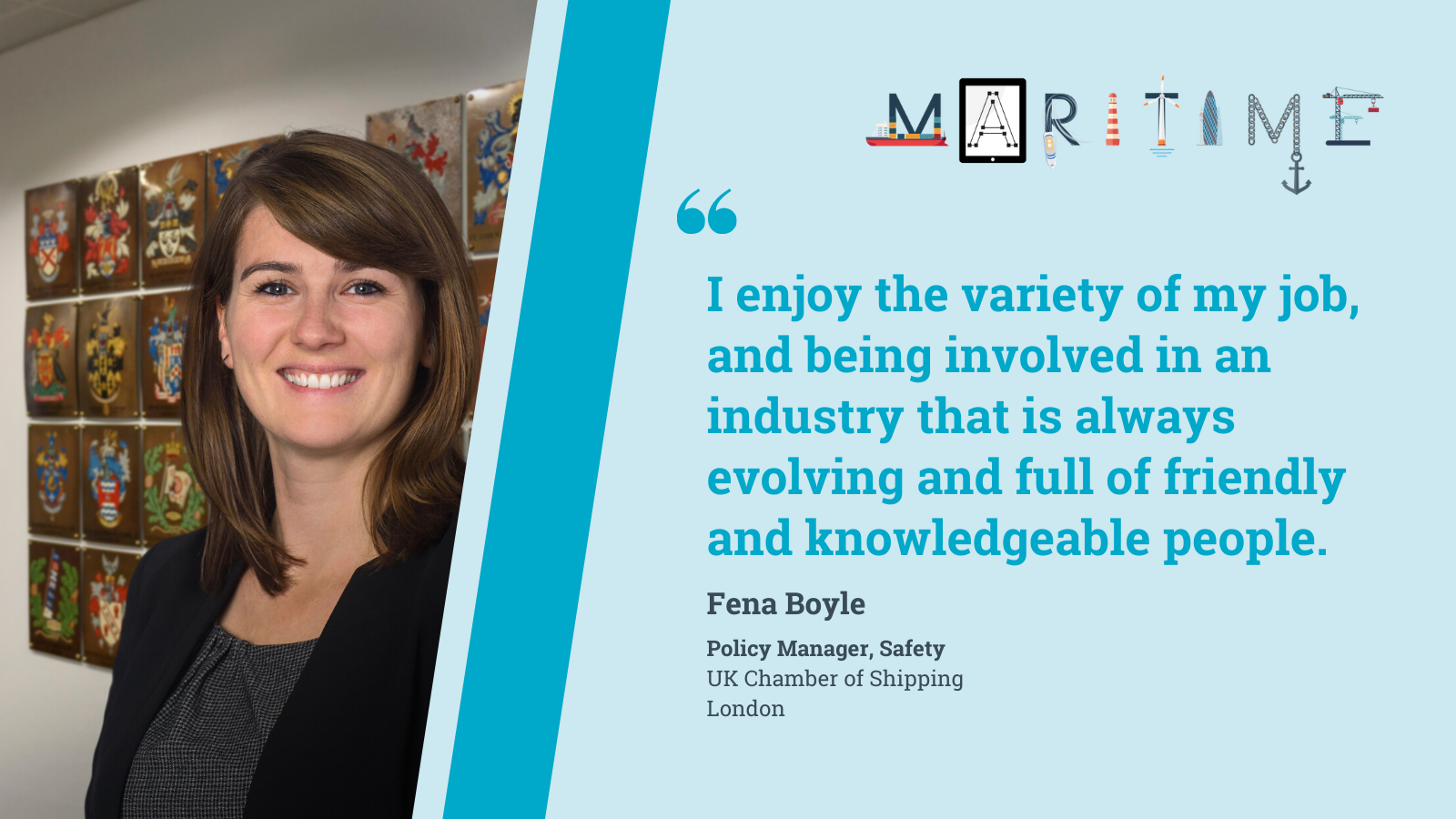 What do you do?
I am the Policy Manager for Safety at the UK Chamber of Shipping. We seek information from our members on the policies they would like to see be created and implemented to ensure ships are safe at sea.I enjoy the variety that comes with my job, and being involved in an industry that is always evolving and full of friendly and knowledgeable people. 
What does a typical day at work look like?
As I work for a membership organisation, I am always at the end of an e-mail to help people with any safety-related queries.  I also get to take part in a lot of different projects that focus and specialise on certain topics, and I get to be creative with designing promotional materials, creating industry videos and putting on events. 
How did you get to where you are?
After GSCEs, I attended a Nautical College and studied to achieve a Higher National Diploma (HND) in Nautical Science. I then joined the Merchant Navy, where we had to complete a cadetship, which allowed me to gain the HND, but also an unlimited 'Certificate of Competency', allowing me to navigate any ship of any size as a third or second officer. After working at sea for more than eight years, five of them as an Officer of the Watch, I moved ashore.
I left school and went straight to sea at 16. By the time I was 19, I had qualified as an Officer and travelled around the world. I now get to use the skills I gained at sea in lots of different ways. It is sometimes hard to see how skills can be transferred, but it happens in many different ways without you even realising it. 
What do you enjoy doing in your spare time?
I recently started learning how to sew and make my own clothes, so I spend time doing that, as well as walking my dog.