Fiona Harlow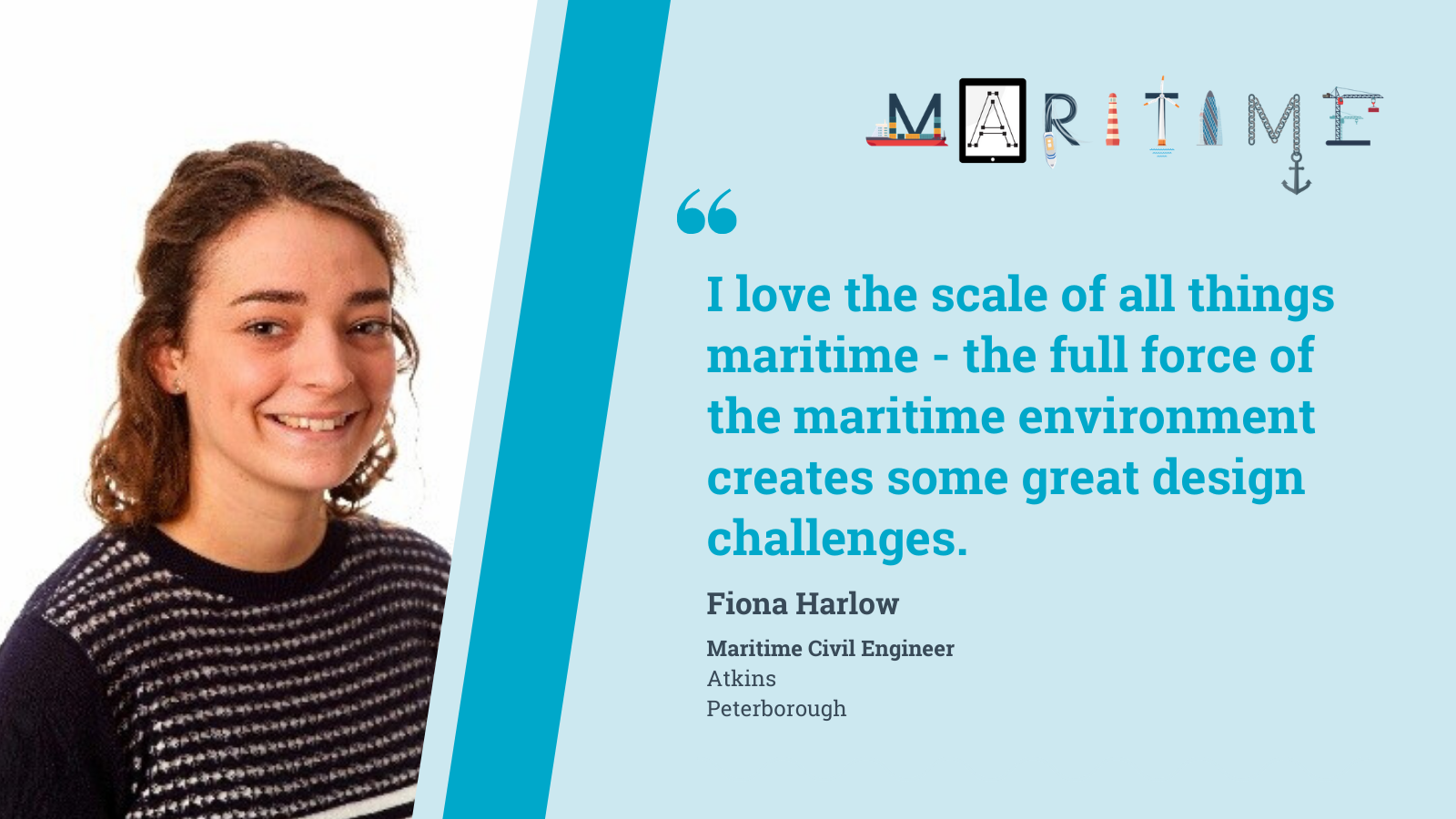 What do you do?
I love the fact the outcome from my work become real world objects that help people go about their daily lives. My main role is in the design office where I try and find innovative solutions to clients' problems. This varies from structural calculations of quay walls, to going out to sites to assess damage and condition of existing structures, to preparing drawings for planning consents. The best part of my job is that it is interesting and varied work for me and at the same time helps solve people's problems.
What does a typical day at work look like?
I have two types of typical days. The first is an office day, there I spend most of my time at my desk doing or checking design calculations, writing reports or reviewing site data. As the design progress I will sketch up some drawings and review these when they have been officially drawn by the CAD technician.
My second type of typical day involves site visits. This depends on the type of project, which can be damage inspection or new builds,  but will typically involve preparation in the form of risk assessments and reviewing existing information for the site. Going to site helps you to see how the design is progressing, to try and foresee any problems which may occur and resolve any issues that may have arisen. It is also nice to get out of the office and I love watching the amazing logistic operations that happen within a port and the clever and careful movement of the huge vessels.  
How did you get to where you are?
I was attracted to civil engineering because I preferred the science subjects at school. I wasn't brilliant at any of them but along with design and technology they were still my favourite lessons. Engineering is a brilliant way to combine all these subjects and you don't need to be a maths genius. I was lucky enough to have a family friend who was a civil engineer and she suggested I consider it when I was at school and the interest was sparked from there. After that I took a degree in civil engineering and this year have gained my Chartership. I was attracted to Maritime engineering as I've always sailed dinghies and yachts with my family. Now I love the scale of all things maritime, considering the full force of the maritime environment from the waves to the wind, combined with the force that even a slowly moving cargo ship can impart to a structure creates some great design challenges which makes everyday different.
What do you enjoy doing in your spare time?
In my spare time I love to be outside either trying to grow vegetables in the garden or going sailing.