Jenny Gilbertson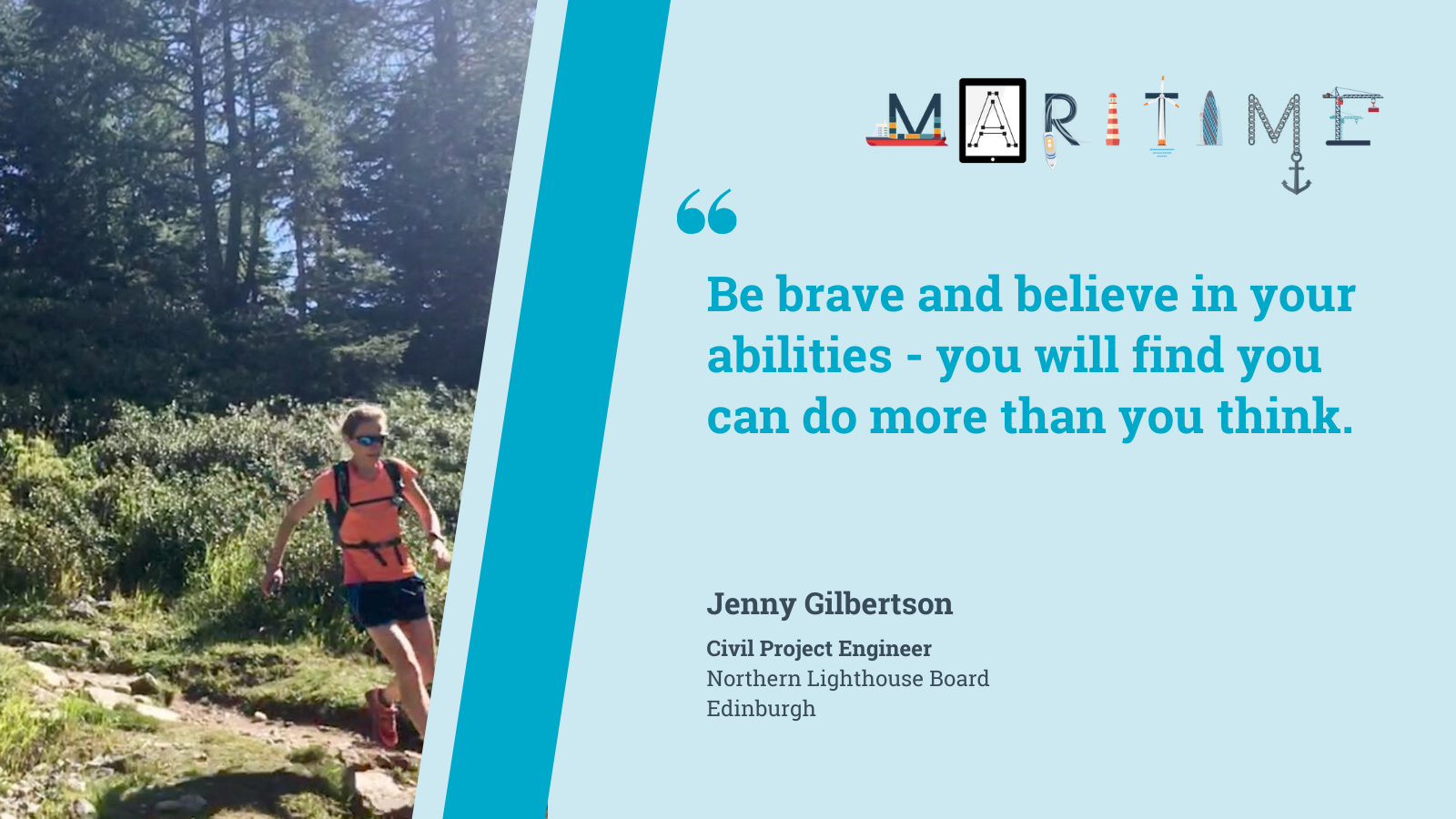 What do you do?
As a Civil Project Engineer at the Northern Lighthouse Board, I survey lighthouses, produce documents for projects to refurbish or carry out maintenance to them and go to sites, lighthouses and lighthouse tender vessels, to check progress of work. The thing I like most is getting to go to remote lighthouses by helicopter or boat.
What does a typical day at work look like?
A typical day in the office for me involves checking my emails. These are often from contractors who are currently carrying out work on lighthouses, with queries or information on projects. I use AutoCAD drawing software to create engineering drawings for fabrication of items for projects or for outlining the work to be completed. I use Microsoft Word to create documents giving contractors all the information they need to do the job, from contact details, information on the site and lighthouse, detail on how the work should be carried out and what materials should be used. I also use Microsoft Excel to produce documents called Bills of Quantities – which are essentially an itemised list of materials, parts and labour that the contractor is expected to provide.
A typical day on site for me often involves flying by helicopter from a local airport, or the Northern Lighthouse Vessel Pharos helideck to a remote island lighthouse. I will either be carrying out a survey of the condition of the lighthouse structure and associate civil parts, such as drainage, or I will be carry out an inspection of work carried out by our contractors refurbishing or maintaining the lighthouse. 
How did you get to where you are?
I did a civil/structural engineering internship in the oil and gas industry in Aberdeen the year before I graduated from university. This led to being offered a graduate place at the same company, ConocoPhillips. I worked at ConocoPhillips, both in onshore and offshore (on site) roles, doing structural engineering and project management for nearly 4 years before I decided to move to Edinburgh and look for a change of industry.
What do you enjoy doing in your spare time?
I enjoy hill running and walking, climbing, kayaking and playing tennis and squash. I like to balance this with cooking nice meals and I also play musical instruments and play percussion in an orchestra, and also enjoy painting, drawing and lino printing. I like to plan holidays for my time off around activities, like cross country skiing through Arctic Sweden, cycling around the coast of Scotland and walking through deserts and national parks in Jordan to visit Petra.