Libby Ash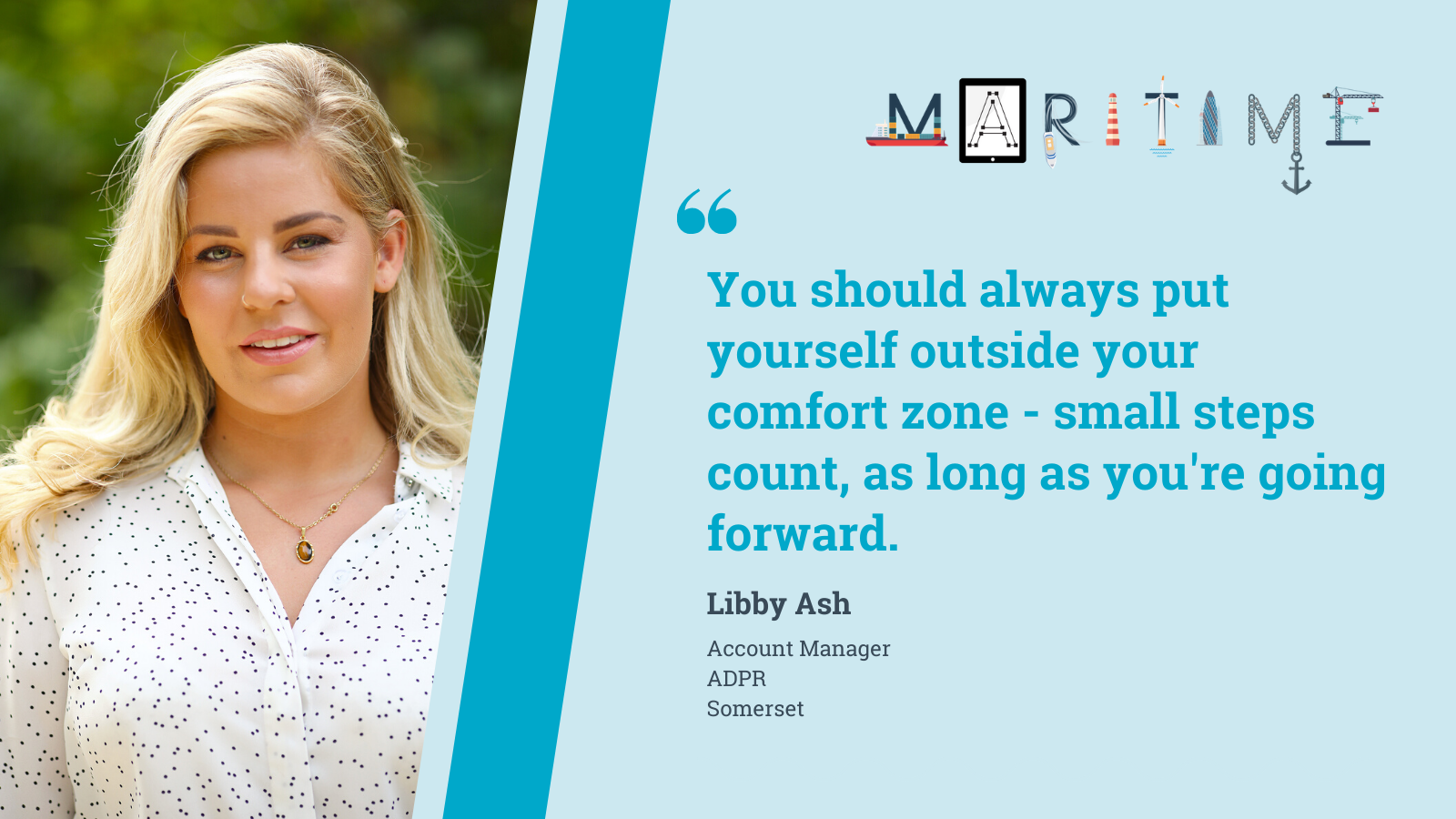 What do you do?
I am an Account Manager at ADPR. There is a lot of cross-over between PR and marketing, making a role in PR very versatile. Whether you are great at creating compelling content, graphic design, digital marketing, event coordination, planning or strategy – everyone can attribute their skills one way or another. Media relations is a key part of my role at ADPR, and writing is an important part of what we do every day, whether it's writing a news release, a social media post or a technical feature for a B2B maritime publication. There are always opportunities to learn and improve in my role - it's an ever-evolving skill and that's what I enjoy most about my job.
What does a typical day at work look like?
The thing I love about my job is that there is no 'typical day', each day I face new and exciting projects and tasks to complete. Don't get me wrong, there are daily admin tasks to do – like reading the news headlines and magazines that have landed on my desk – and I do need to check my emails regularly! But working in PR is fast-paced and we're working on multiple projects and clients at the same time. Plus, we must be ready to adapt to last-minute changes and be great problem solvers. 
How did you get to where you are?
I worked at a popular local restaurant from when I was 15 years old and worked my way up to Assistant Manager. After completing A Levels, I enrolled onto a foundation degree - as an apprenticeship through the restaurant - in Business and Management. There were eight modules including marketing principles, business strategy and business management. I had the opportunity to apply what I was learning to the business I was working in, and this is when I discovered I had a real passion for business and marketing. I started to apply for marketing roles far and wide but struggled to get a foot through the door due to not having any relevant experience in a marketing role. I persevered and eventually secured a role as a Social Media Marketing Manager in a graphic design agency. I worked for this agency for about nine months but found that I wasn't learning anything new. So, I started the whole process again, looking for a job in marketing and I came across the job I have now. I hadn't considered working in PR before – because I wasn't really sure what PR was! – but I liked the sound of the job description and applied. Because of the skills I had learnt in my previous job – working with a range of clients, running social media campaigns, proving business value from activity etc - I was offered a job, and that's how got where I am today. 
What do you enjoy doing in your spare time?
I am always dreaming of my next holiday. I didn't go down the 'travelling' route that a lot of my friends did, so I always like to squeeze in one or two holidays each year… maybe more if I can get away with it! I am also a keen festivalgoer. Day to day I like to keep fit and I love cooking, which definitely comes from working in a restaurant for so long and tasting amazing food every day! I also have a passion for house renovations and am looking forward to doing my own one day.