Mhairi Wren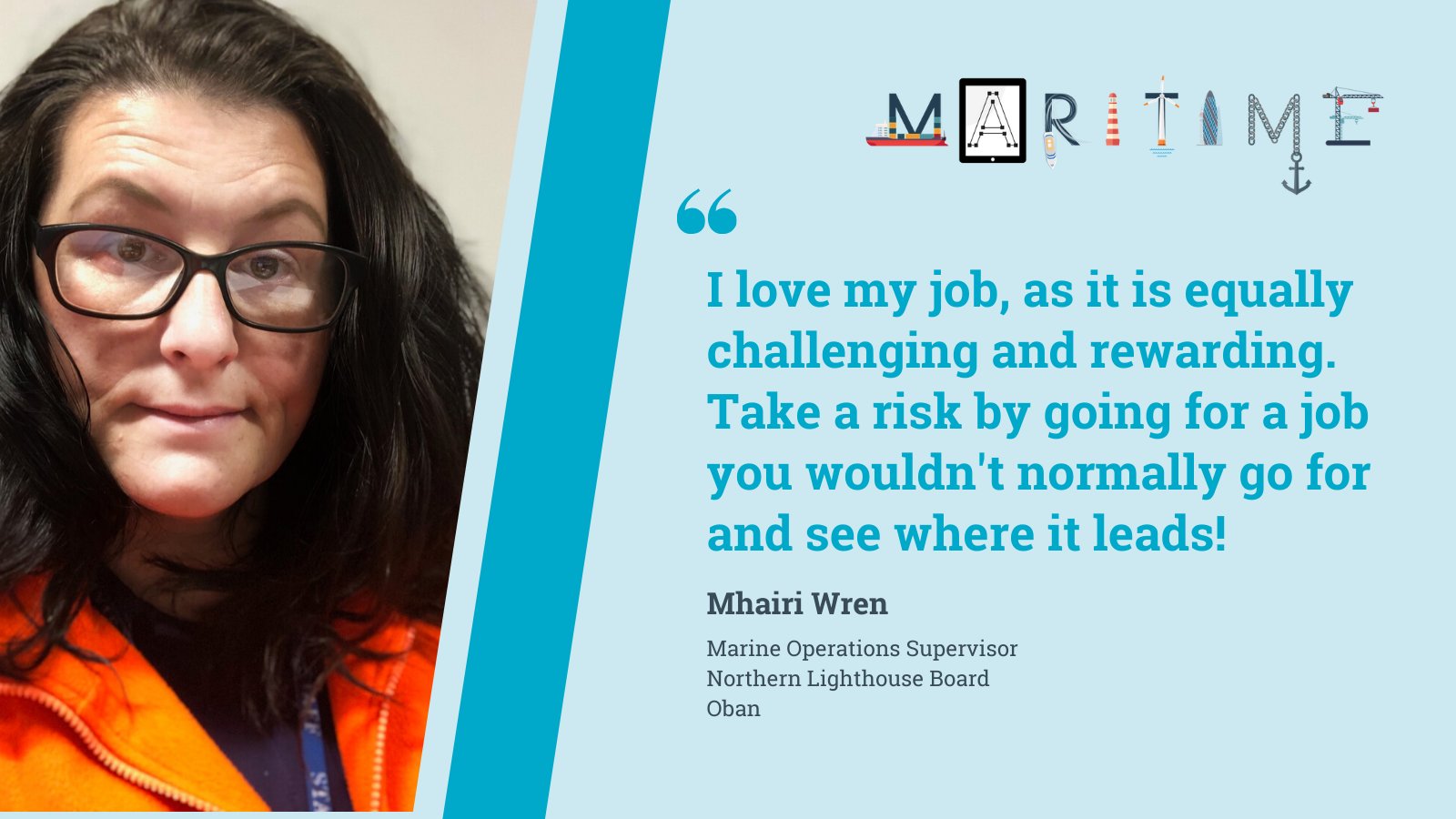 What do you do?
My role is mostly administration but very varied. As a lighthouse authority, the Northern Lighthouse Board manage all lighthouses and buoys in Scottish waters and my role is to prepare and update programmes in relation to buoyage and order stock to allow buoys to be built such as batteries and solar panels. I am responsible for organising a crew change of 66 crew every 28 days, berthing for ships and and for carrying out the role of Port Facility Security Officer. We have many systems which require to be maintained and we also order stock for the stores to be sent to lighthouse and assist with the preparation of goods to be sent to lighthouses for storing trips and maintenance to take place.
What does a typical day at work look like?
I don't really have a typical day although the bulk of it is admin related, it can range from berth bookings to accounts to creating a buoyage programme for the next year to updating systems.  We often get staff coming in requested things on an ad-hoc basis so we are more often than not multi-tasking (usually many things at once!).
How did you get to where you are?
I started as a receptionist one day a week and was promoted to Operations Assistant after 9 months. Eighteen months later, this June I was promoted to Marine Operations Supervisor and I now line manage two other wonderful ladies and I love my job; it is equally challenging and rewarding.
What do you enjoy doing in your spare time?
I have 3 children who are 19, 17 and 13 (4 if you included my husband, which I do!) I have 2 very lively Labradors, 2 cats who are not so lively but much more vocal and one tortoise who wanders about the house looking for dandelions to eat! We don't have dandelions in the house I would like to add, he eventually stands at the back door waiting for someone to open it so he can wander into the garden!
The bulk of my spare time is spent with my family and walking the dogs, I enjoy reading and going to exercise classes and am as partial to Netflix as the next person!