Vickie Fox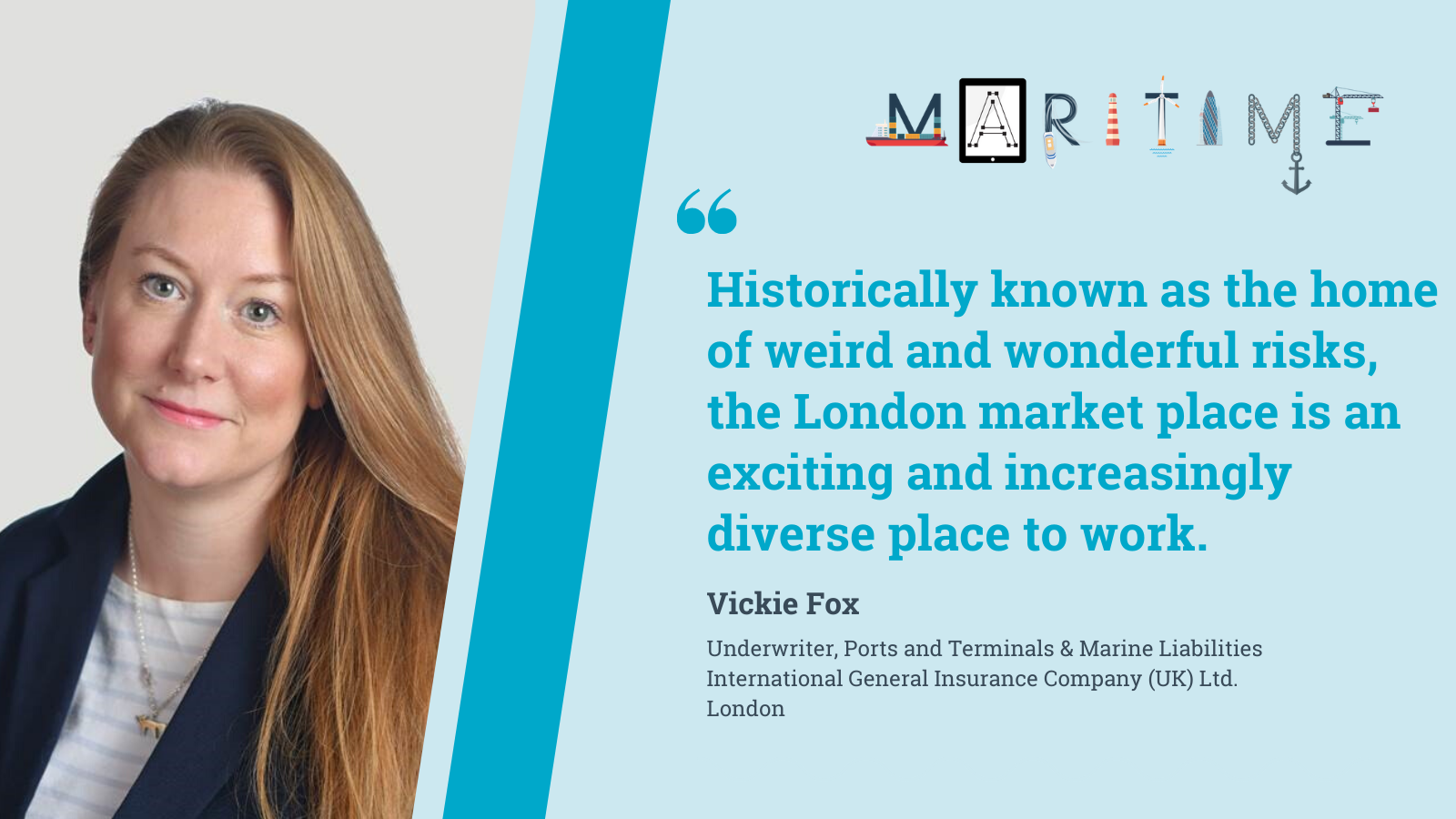 What do you do?
As an underwriter, a significant part of my role is about building and maintaining relationships across the market, with brokers and peers alike. I enjoy picking apart the various elements of a business so that I can understand the processes and the potential risk associated with an organisation's activities. Problem solving and bespoke solutions are a substantial part of my role which gives me great satisfaction. 
What does a typical day at work look like?
Every day is different. I meet with brokers to discuss risks for which they are seeking solutions for their clients. This involves considering the business for which we are being asked to provide insurance, investigating the organisation and its activities online and on social media to get a good feel for the risks and exposures in addition to the presentation information provided by the insurance broker. I use email and Excel quite a lot.
My role also involves an element of travel and I recently enjoyed a trip to head office in Jordan. Through various positions I have had the opportunity to enjoy corporate hospitality whilst watching England play at Twickenham, helmed a tug boat, visited the Oval behind the scenes, raced in the annual Round the Island yacht race from Cowes, seen superyachts race from a speedboat, watched the America's Cup boats racing in Portsmouth…
How did you get to where you are?
I started with yacht insurance at an insurance broker, learning about commercial risks on the job and progressing internally before moving to other companies. I have held 9 different roles in 7 different companies over 19 years. I love the marine industry, its niche and friendly.
What do you enjoy doing in your spare time?
It's my passion for sailing and the sea that landed me in my very first role, I knew boats and I have learnt insurance on the job and with continued professional development studies.